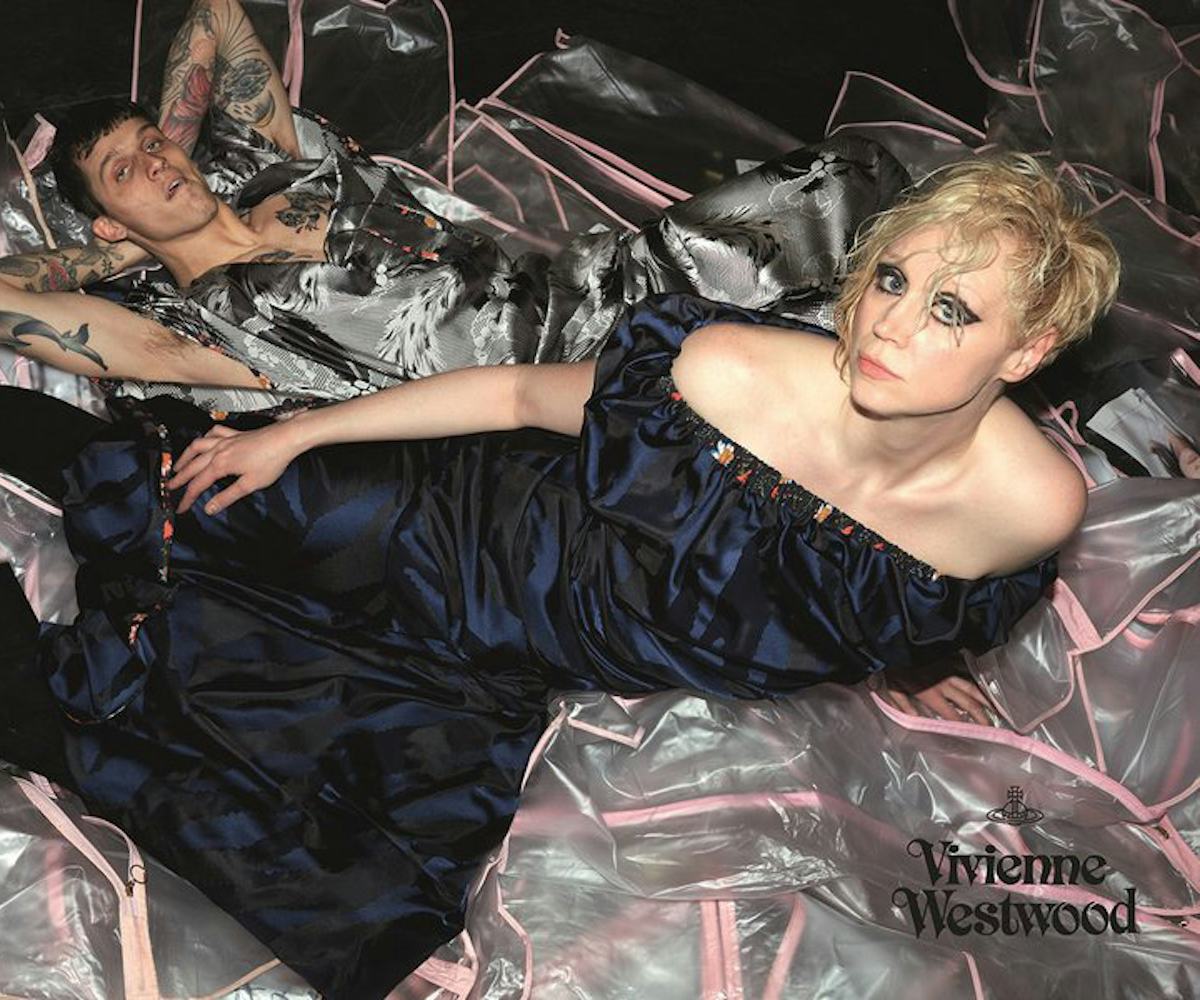 Photo by Juergen Teller for Vivienne Westwood
Gwendoline Christie For Vivienne Westwood Is Everything
Gwendoline Christie's Brienne of Tarth—6'3", short blonde hair, masculine energy—is a groundbreaking character. It's not often that a woman on a popular television show gets to be a fighter, and doesn't have to be a delicate flower princess while doing it. So it makes sense that in real life, Christie would want to continue her gender-bending ways. And as the newest face of Vivienne Westwood's A/W 2015 campaign, which is a unisex collection, that's exactly what she's doing.
The campaign images, photographed by Juergen Teller, show Christie draped in androgynous plaids, with an exaggerated cat-eye and outdoor-concert-in-the-rain hair. With the addition of a vampy '90s lip, she's a grungy-glam angel. 
It's not the first time Westwood has collaborated with the actress: Christie walked Westwood's runway earlier this year in Paris. The continued partnership feels like the perfect next step. According to Vanity Fair, Westwood said that "in this collection the same suit can be worn by a man and a woman—then I realized Gwendoline would be perfect and would fit the clothes so I asked her to do it. She is such an attractive woman."
And as for the impact of a unisex collaboration, Westwood says there's a certain type of sexiness with androgynous fashion. "We love the change in proportion: the big shoulders give a small head—it's so sexual because it's new, it makes you look at the person from outside, it's all so sexual because we're looking at people with new eyes." Preach, sister. 
According to Christie, this collection represents the Westwood brand's reentry into activism—she says the collection "takes us beyond our current gender stereotypes with beauty and intelligence." We can't think of a better badass to be the face of it.
(via Vanity Fair)