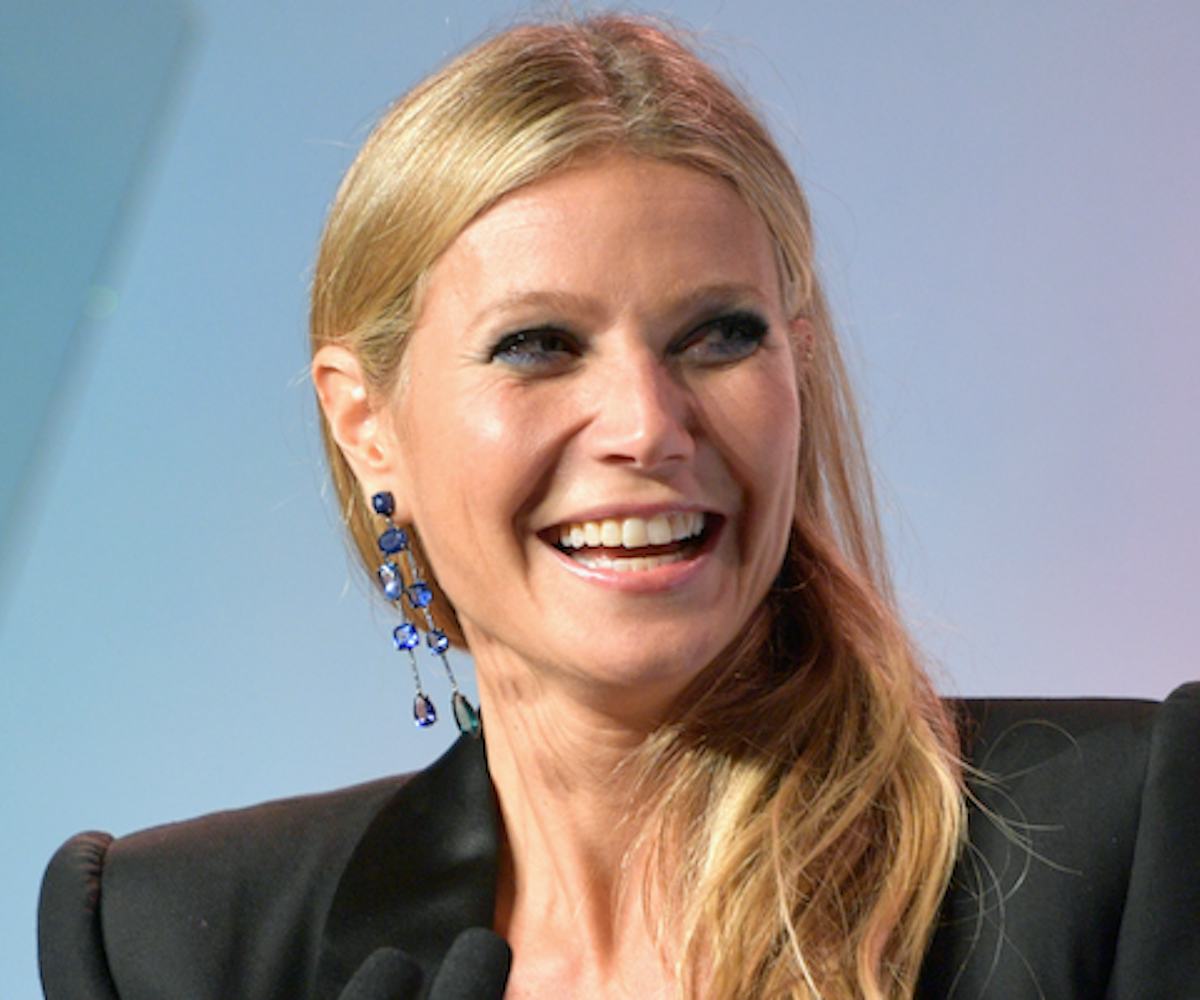 photo by Matt Winkelmeyer/getty images
Gwyneth Paltrow Wants You To Fill Your Butt With Coffee
You know, for detoxing purposes
We here at NYLON have tried some interesting things in the name of health and wellness. No alcohol for an entire month? No problem! A week-long charcoal cleanse? Bring it on! An enema filled with coffee? Uh, not yet, but, apparently, Gwyneth Paltrow thinks we should give it a go. 
Paltrow's lifestyle brand, Goop, just released its annual detox guide in honor of cleansing the spirit in the new year, and it's packed with fascinating tips on ways to create less waste, endless lists of all-natural beauty products to add to your regimen, and even suggests we use an Implant-O-Rama coffee enema to combat depression, allergies, and more. 
While the product's site claims that coffee enemas create "relief from depression, confusion, general nervous tension, many allergy-related symptoms and, most importantly, relief from severe pain," the Huffington Post cited that coffee enemas were actually linked to several deaths and, erm, rectal burns. They also pulled up a report from the American Journal of Gastroenterology that said while coffee enemas has been used as "an alternative therapy for various diseases, including cancer and constipation, its effect has not been proven and complications are not well known." Needless to say, this fad may be, quite literally, full of shit.
Do what you will with that, but if you're so inclined, you can read Goop's detox guide in full here.