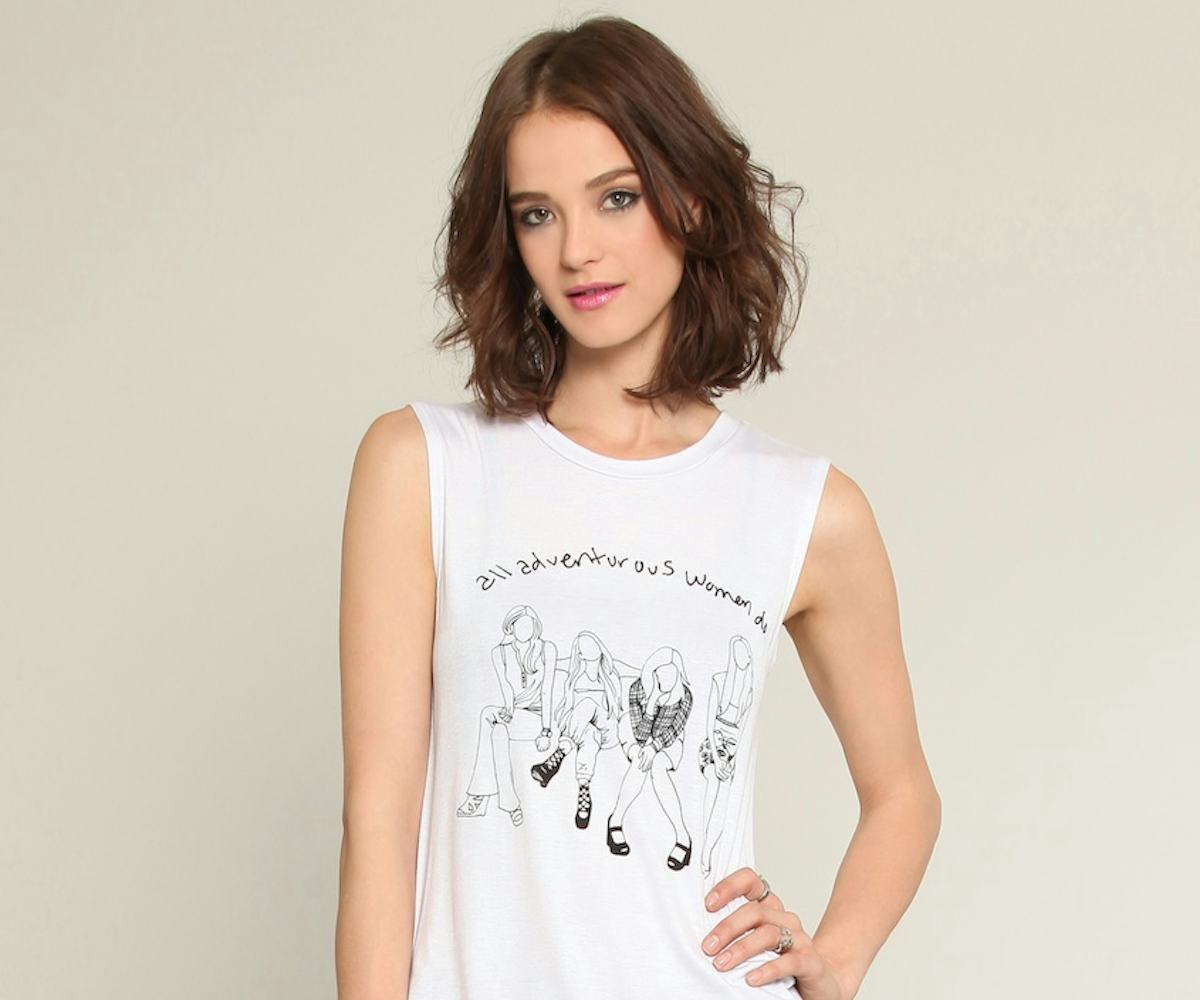 freebie friday: gypsy warrior
win two t-shirts inspired by girls!
The girls from Girls might still be "almost kind of getting it together," but the same definitely can't be said for the Michel Bezoza and Nicla Dicosmo, the founders of Gypsy Warrior.
The label has perfected the easier-said-than-done art of flattering tissue-thin tees over the years, and while the cut and the comfiness is key, the price tag is even better. Oh, and a bonus: Bezoza and Dicosmo are just as addicted to Girls as we are, taking a cue from Hannah, Marnie, Shosh and Jessa for a pair of brand-new styles.
According to the designers, "We designed these tees for our undying love of the show and cutoff tees are so versatile! GIRLS really captures the spirit of our generation... we're obsessed!" They've created two tops stamped with one-liners inspired by the show, and we have 10 of them up for grabs right here.
Enter to win them below...but if you just can't wait, buy the shirts here and see more Gypsy Warrior in the NYLON Shop.