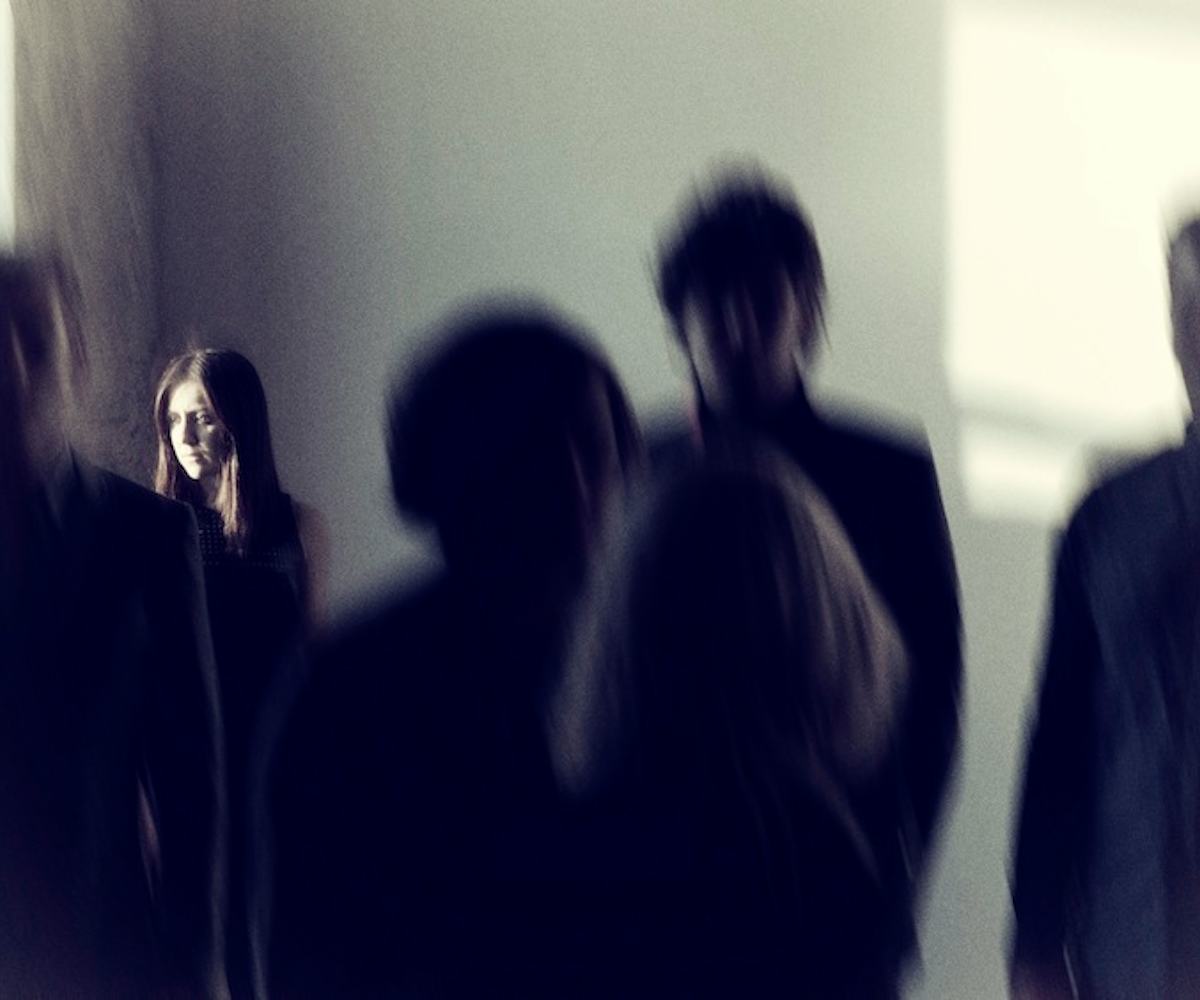 eliot lee hazel
premiere: haerts
drift away on a cloud of soulful indie pop.
Hopefully by now you're already crushing on Haerts. But considering it's been almost a year after the band soared onto the music scene with their '80s-tinged single "Wings," isn't it about time to take the relationship to the next level? No longer first crush butterflies--we're talking a full-blown love affair. Who's gonna say no to that?!
This New York quintet have proven themselves to be one of few bands that you can listen to a million times without getting old, thanks in part to lead singer Nini Fabi's incredible range and their crisp, shimmery production (courtesy of St. Lucia). They've spent the last several months performing with Washed Out, Atlas Genius, and Shout Out Louds, and now they're finally ready to release more of this euphoric, polished indie pop upon the world with their EP Hemiplegia. 
Featuring familiar tunes like "Wings" and "All The Days" as well as new gems like the gorgeous, slow-burning title track, this is one EP that's guaranteed to go into constant iPod rotation pretty much immediately. Hemiplegia drops October 8, but we have the whole thing streaming here a full week early. So go ahead--have a little heart and listen below.