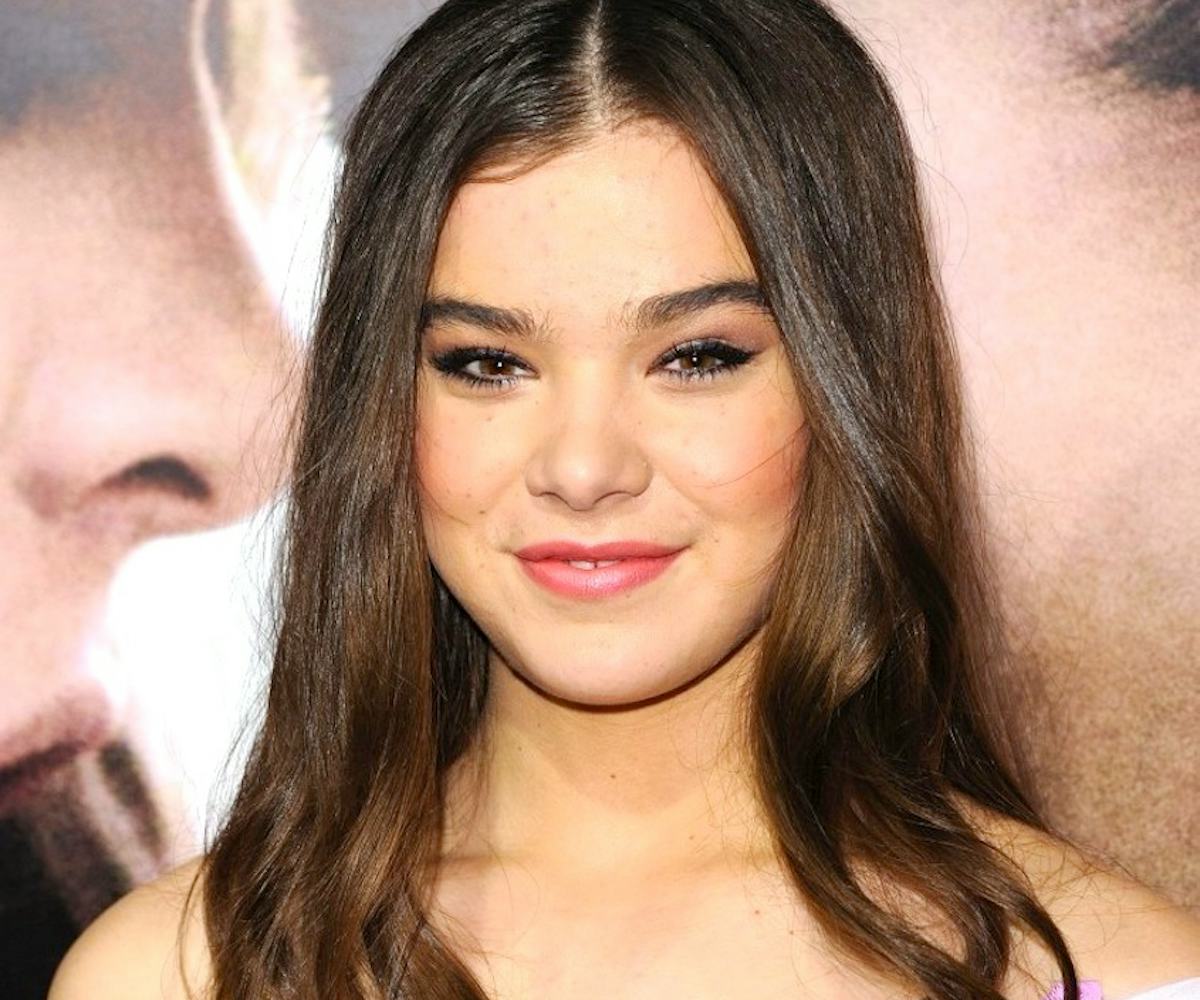 beauty queen: hailee steinfeld
get the romeo and juliet star's royal flush.
It's practically impossible to find an occasion when Hailee Steinfeld
doesn't 
look cute, but we've got to admit, the makeup the 16-year-old actress sported at the premiere of 
Romeo and Juliet 
this week in LA is our favorite yet. Rosy cheeks, a swipe of black liner, and pink lipstick? It's a fresh-faced look so romantic, it's clear that Juliet Capulet has rubbed off on her (and on us, too!).  
BLUSH IT:
Stila Custom Color Blush in Pink- $20
This statement hue differs slightly depending on your skin tone, but still looks surprisingly flattering on pretty much anyone. Swirl it on the apples of your cheeks with a large brush going upward.
LINE IT: Napoleon Perdis Mesmer-Eyes- $20
Draw a thin line from the inner corner of your eye to the edge. Then go over the outer section again for definition, and add a final flick at the end. 
COLOR IT: Chanel Rouge Coco Shine in Adventure- $33
Behold, the perfect Hailee Steinfeld pink! Decidedly delicate and subtle, one swipe is all you need to finish things off.