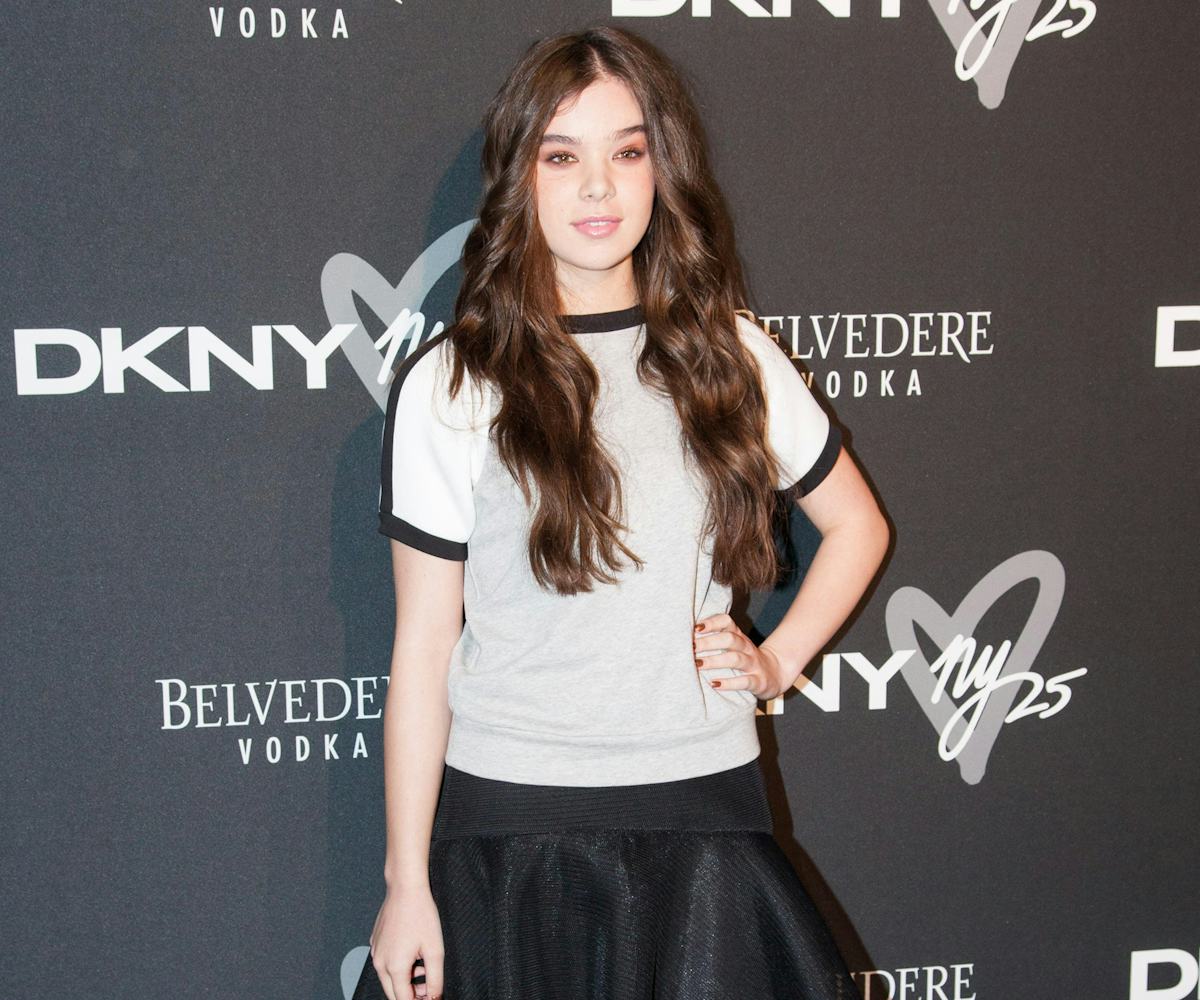 photo by aleks kocev/bfanyc.com
best dressed: hailee steinfeld
t-shirt time, fancy events edition.
Here's where we're at right now: It's day six of New York Fashion Week, our feet hurt, we're tired, existing solely on French fries and Reese's Pieces, and can't remember what day of the week it is. Sounds scary, but for Fashion Week vets, it's a normal bi-annual occurrence.
The thing is that when one is in this hazy state, all she wants to do is throw on the comfiest T-shirt and flirtiest miniskirt for an outfit that is easy, breezy, and beautiful. For us Fashion Week zombies, Hailee Steinfeld's fun ensemble at DKNY's post-show party is a ray of light in the sartorial darkness. 
Steinfeld is wearing what looks like the coziest grey and white T-shirt with black contrast trim, a sheer flare skirt, and black Mary Jane style pumps. Her hair is down and wavy, and she's even experimenting with some red eye makeup. (We knew that would be a trend ever since Taylor Momsen ditched the eyeliner to go rouge on her lids.) Her whole look is fuss-free, casual enough that you feel at ease, but dressy enough that you blend right it at a fancy fashion event. 
What we've learned is that we really need Hailee Steinfeld's advice when we're getting dressed in the morning, but until then our picks to get her look will have to do. Call us, Hailee! 
MUST: Shoe Cult by Nasty Gal Pump -- $68
TRUST: DKNY Colorblocked T-Shirt -- $110
LUST: DKNY Flare Skirt -- $295