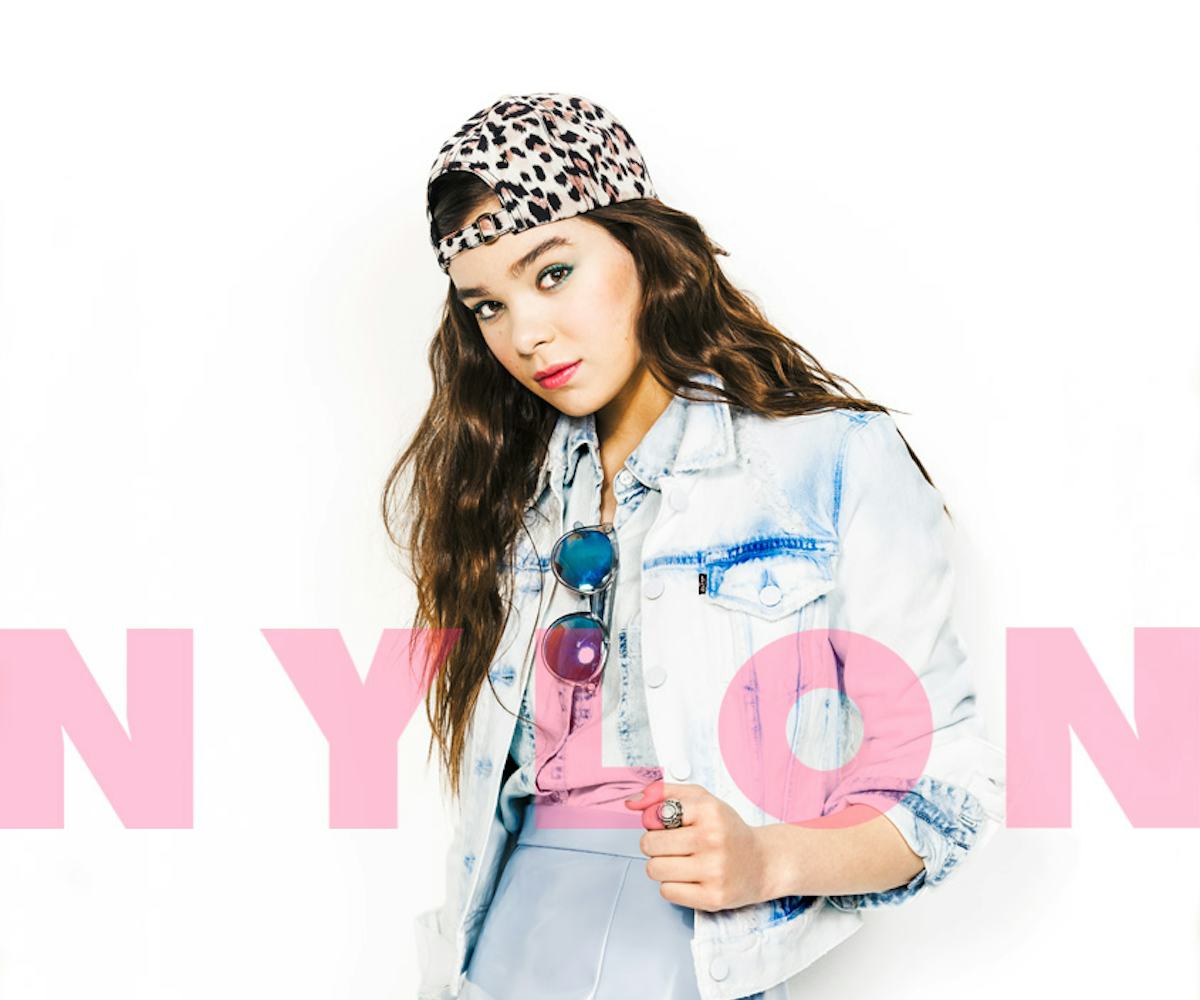 photographed by aaron richter
nylon hearts hailee
hailee steinfeld is our may cover girl!
Everybody who knows NYLON knows that discovering the newest, coolest talent has become a major part of our DNA since day one. So it's not surprising, then, that the annual Young Hollywood issue is one of our absolute faves.....and that none other than Hailee Steinfeld is this year's cover girl! 
She might be a huge Hollywood actress, an Academy Award nominee, and have a friend group filled with famous faces--Taylor Swift, anyone?--but as writer Luke Crisell learns during his interview, the 17-year-old movie star somehow remains as normal as humanly possible. Genuinely friendly and charming, she's sort of like the best friend you've known forever, except this time with no fewer than five movies on the horizon and almost 200 thousand Instagram followers. 
Just after she wrapped her forthcoming flick Ten Thousand Saints, Steinfeld took a break to play ping pong and chat with NYLON about fame, family, and how she keeps her feet on the ground. Check out exclusive quotes and outtakes from Steinfeld's photoshoot here, then pick up the May issue this week!
On filming True Grit: 
"I realize now more than I did then what a big deal it was and what a big deal it is...For the longest time, so many people were coming up to me and saying 'It's a once-in-a-lifetime opportunity,' and I would just nod my head. Now I realize I would do anything to work with that group of people again -- those actors, those directors...my God." 
"It did take me a while to realize how incredible the experience was, but without a doubt I took in every second of every single day. Having done a few more films, you look back on that and think you just owe so much to them." 
One being away from home: 
"I have moments all the time where I realize how far away I am from home and all I want is to curl up in my bed and watch a movie, light a candle and be alone. Bust as often as I have those thoughts, I try not to take anything for granted, because I'm loving it."
Jacket by J.Brand, dress by Chloe, jeans by Diesel, glasses by Morgenthal Frederics, necklace by Dean Davidson, bracelet by Gorjana.
Jacket by DKNY, shirt by See by Chloe, jeans by Marc by Marc Jacobs, belt by Zimmerman
Jacket by Guess, dress by Miu Miu, shoes by Christian Louboutin
Jacket by Levi's, shirt by AG, skirt by Miu Miu, hat by Zimmerman, sunglasses by Le Specs, watches by Swatch
Jacket by Marc by Marc Jacobs, vest by Vans, shirt by Maje, pants by IBC, necklace by Pamela Love
Jacket by Maje, shirt by Topshop, dress by Marc by Marc Jacobs, watch by Swatch, ring on left hand and cuff by Pamela Love, ring on right hand by Maniamania