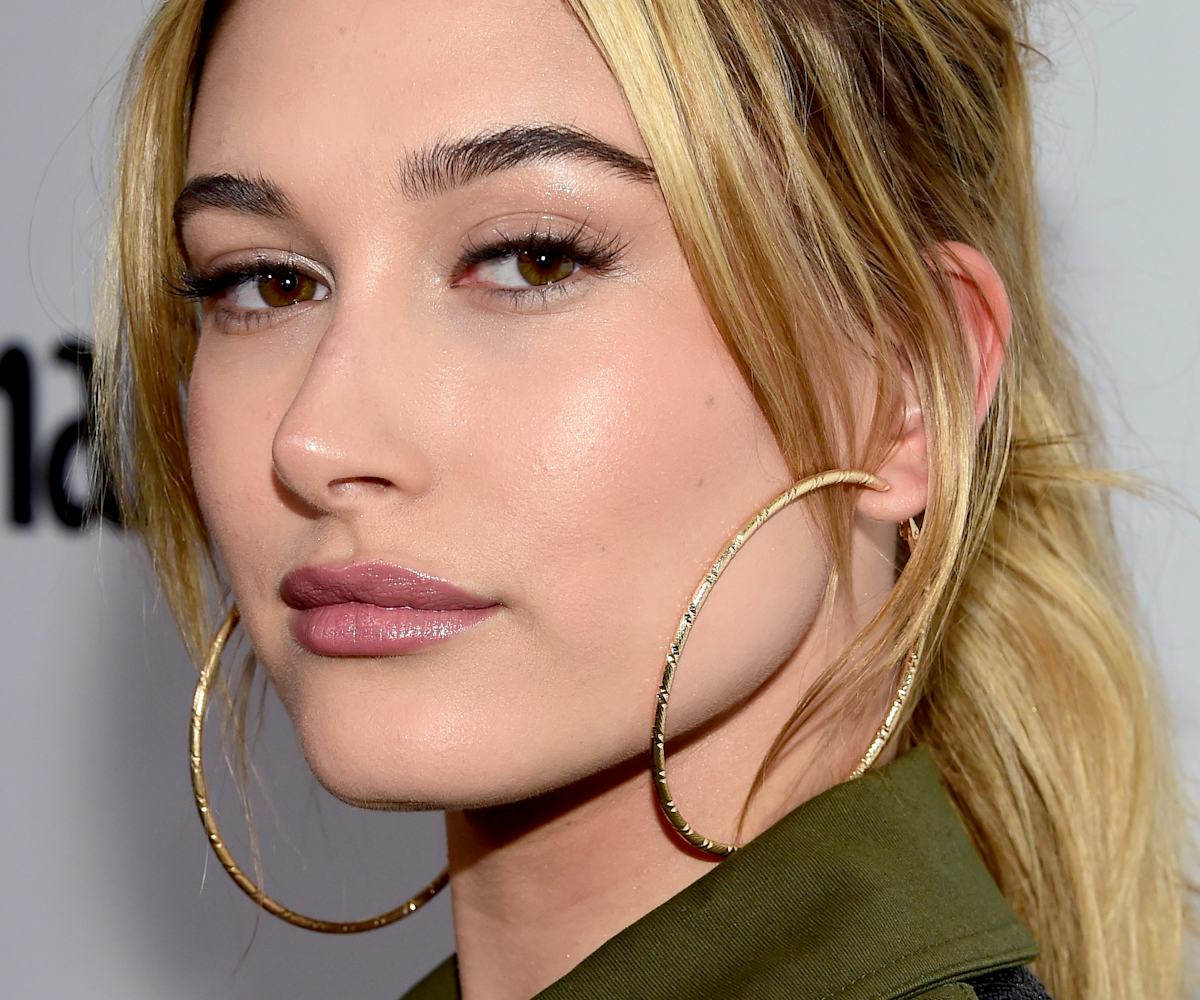 Photo by Frazer Harrison/Getty Images
Hailey Baldwin Went Gray For Coachella
Festival season is well underway which means that fashion is about to kick into high gear. As the face of H&M's Coachella collection, Hailey Baldwin has turned into a poster child for the annual valley extravaganza so she has an even higher standard to live up to now. We, of course, can expect to see her rocking a select few H&M items, but how else can she possibly stand out in the crowd?
Obviously, drastic times call for a speedy dye job so the model turned to hairstylist and makeup artist Denika Bedrossian, who faded Baldwin's locks from beachy blonde to a cool gray. Now, you won't be able to miss her in the desert. Considering all the dust and dirt that will be floating in the air, Baldwin probably won't even notice if her hair has been affected.
We're sure that the 19-year-old will be testing out some other bold styles with her posse throughout the weekend, so we'll definitely be creeping on her Instagram. (Here's to hoping that Justin Bieber might join in on the fun as well.) Coachella has yet to begin and we already feel the FOMO taking over. For now, peep the transformation photo from Baldwin's IG page, below.