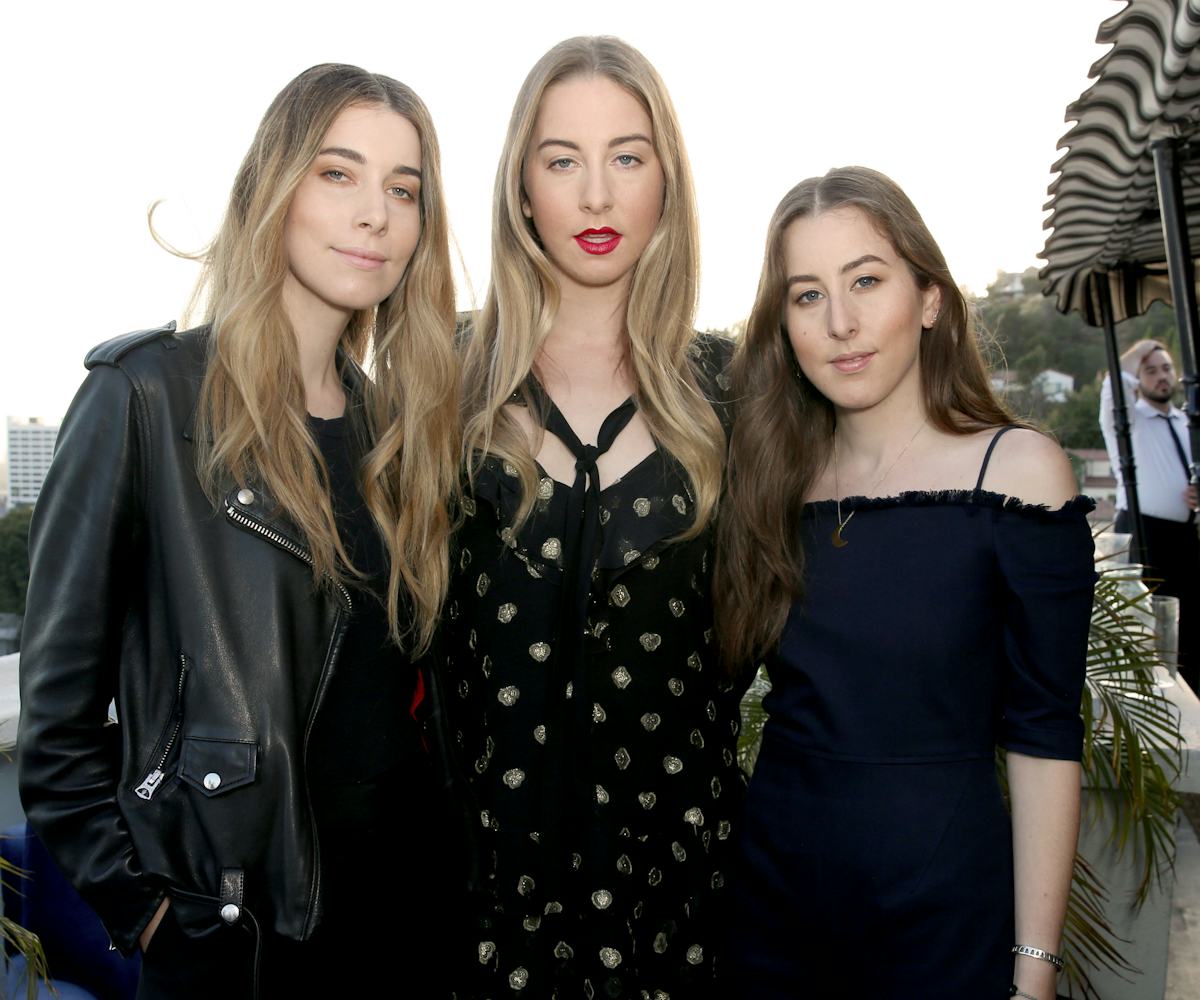 Photo by Rachel Murray / Getty images
Haim Covered Fleetwood Mac And It Was A Revelation
It takes some serious chutzpah to take on Stevie—yes, we're eschewing her last name because, well, she's Stevie—but the Haim sisters have never been shy about tackling Fleetwood Mac's most daunting songs. They even re-recorded a version of "Rihannon" with Stevie Nicks herself.
So on Friday, when Haim showed up at West Hollywood's Chateau Marmont to help raise money for the Girls Rock Camp Foundation, not only did they perform two of their own hits, but they also covered perhaps Fleetwood Mac's most iconic song ever. 
Thanks to some surprisingly well shot fan footage, we have a handful of clips featuring Este, Danielle, and Alana performing a stunning rendition of "Dreams," from Fleetwood Mac's seminal 1977 album Rumors. It's hard to believe that it's been three whole years since Haim dropped their own classic debut, but the sisters have managed to keep busy by covering Stevie and hanging out with Taylor Swift.
Haim have yet to announce any official plans for a follow up, but if they feel like making an entire album full of Stevie Nicks covers, we won't complain.
Watch Haim slay Fleetwood Mac's "Dreams" below.