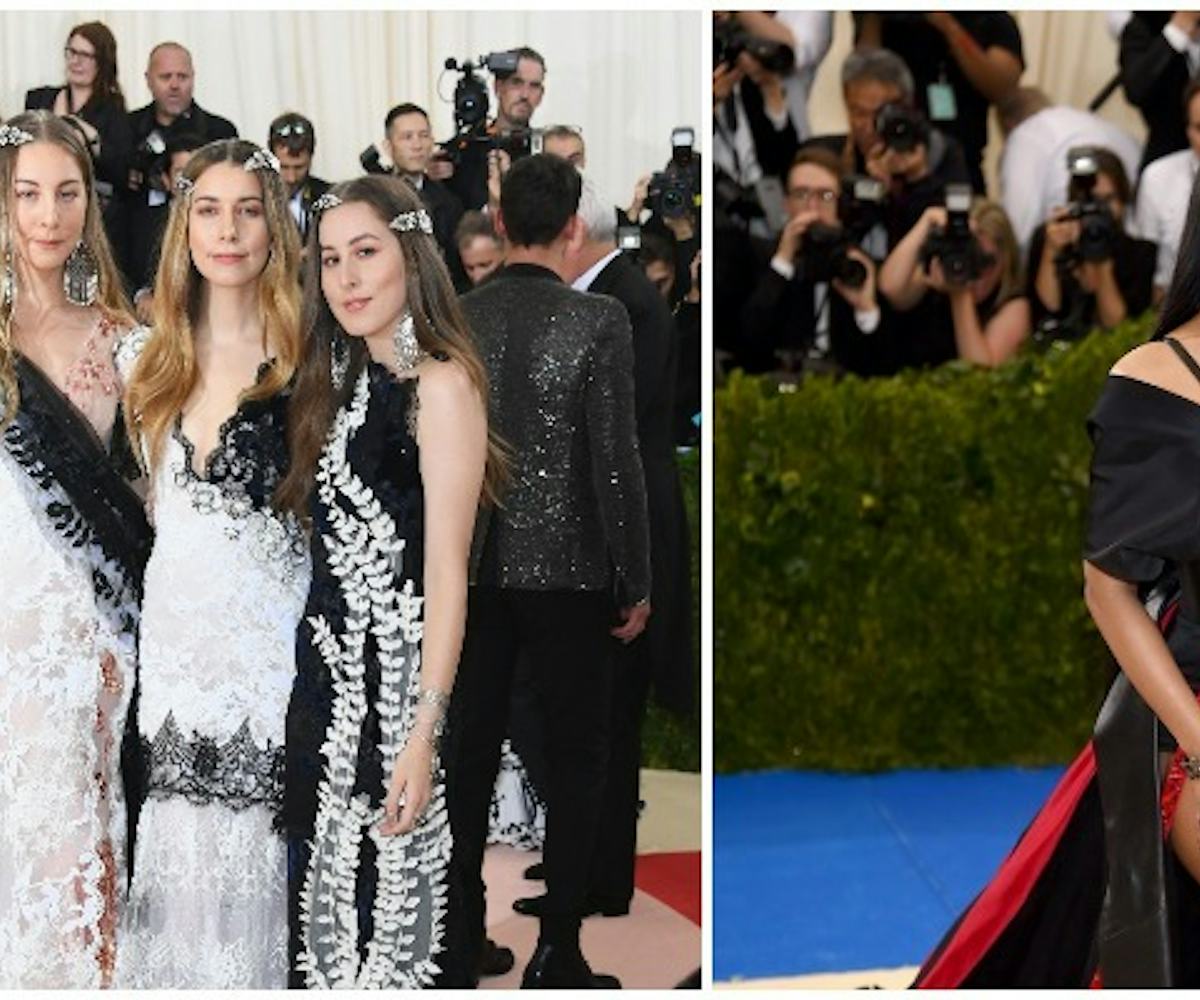 photos by Larry Busacca;Dimitrios Kambouris / getty images
People Want HAIM And Nicki Minaj To Collaborate
After a 'SNL' skit gave us a taste of what it'd be like
HAIM and Nicki Minaj fans got a taste of what the world would be like if the band and artist ever collaborated—and it honestly looked like a pretty incredible place. On the season finale of Saturday Night Live this past weekend, Minaj, who was the musical guest on the episode, appeared in a sketch called "Friendship Song," which seemed to parody the HAIM sisters. 
It saw Tina Fey, Aidy Bryant, and Kate McKinnon as the sisters, singing about supporting friends by talking crap about their enemies. Minaj appears in the sketch offering a guest verse about hating your friend's nemesis. 
"Honey, record the shade that you threw," she raps. "Ooh, ooh, uh, ooh, ooh. I love my best friends, b***h, screw you."
HAIM have since responded, stating on Twitter that their lives were made by the parody.
The clip also got fans of both yearning for a future collaboration.
Considering the band has collaborated with rappers, including A$AP Ferg, in the past, the proposition doesn't seem too far-fetched. Until that happens, you can live vicariously through the sketch below.