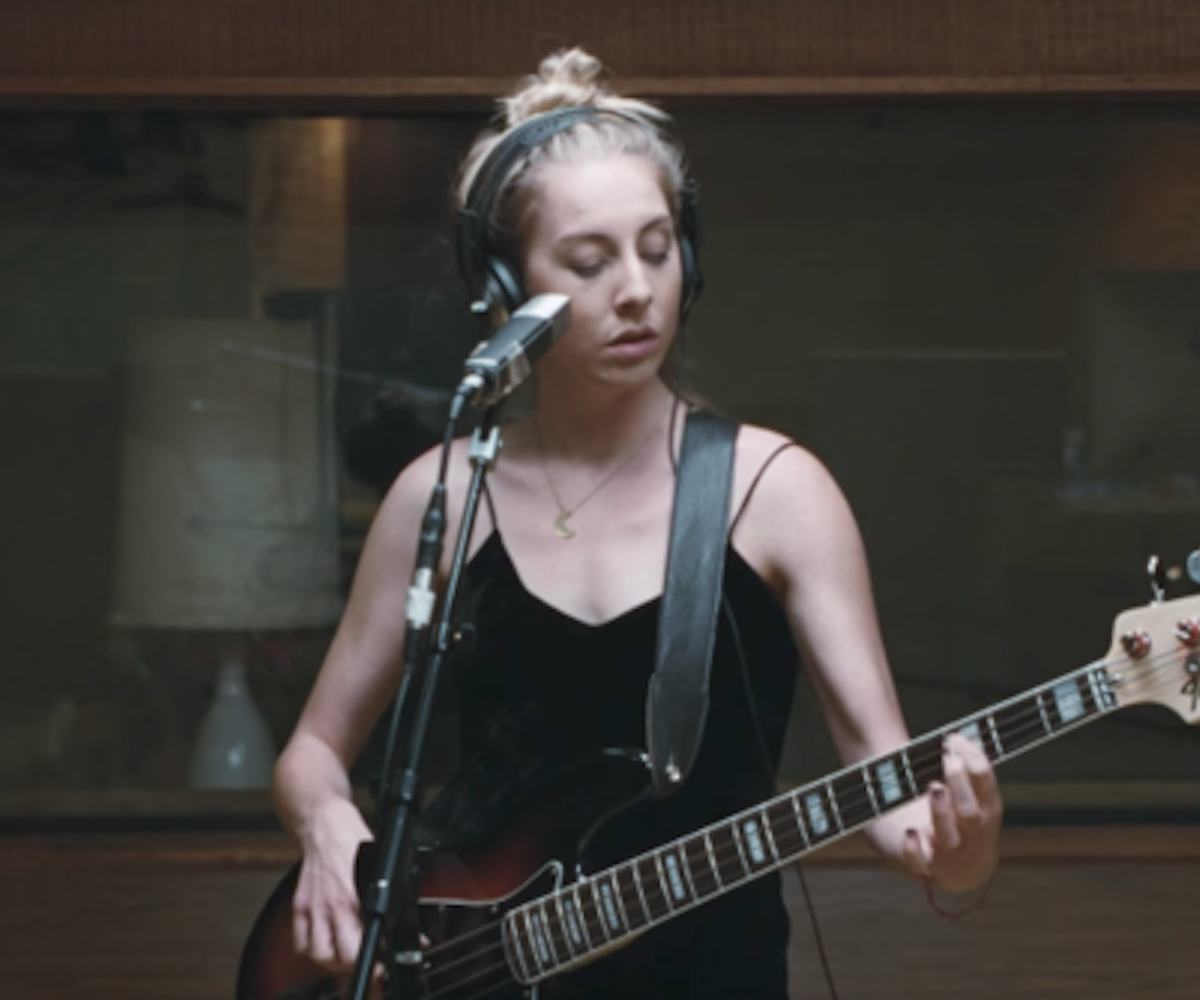 screenshot via youtube
HAIM's New Short Film Will Make You Fall In Love With Them All Over Again
HAIM fans, prepare your hearts for a special treat because the sister trio just released a brand-new short film guaranteed to make you fall in love with them more than ever before.
The sisters initially announced the screening for Valentine back in July, citing that it was in "celebration" of their sophomore release, Something To Tell You. And now, those who missed the screening can see how their favorite songs were created in the new visual. 
The film was directed Paul Thomas Anderson, who also helmed HAIM's video for "Right Now," and follows Este, Danielle, and Alana Haim behind the scenes at L.A.'s Valentine Recording Studios as they perform "Right Now," "Something To Tell You," and "Nothing's Wrong." It's always one thing to hear the final record, but to see the emotion that the girls put into each song in real time makes them even more special. 
"We wanted to wait until u guys were familiar with the record so u could get a sneak peek into how we made some of our favorite songs," the group announced in a Twitter statement. "We ended up using a lot of what we recorded there on the finished album. Hope u guys like it."
So what, exactly, is HAIM trying to tell us? Definitely many things, but, above all else, that they really love their fans.
See the visual, below.