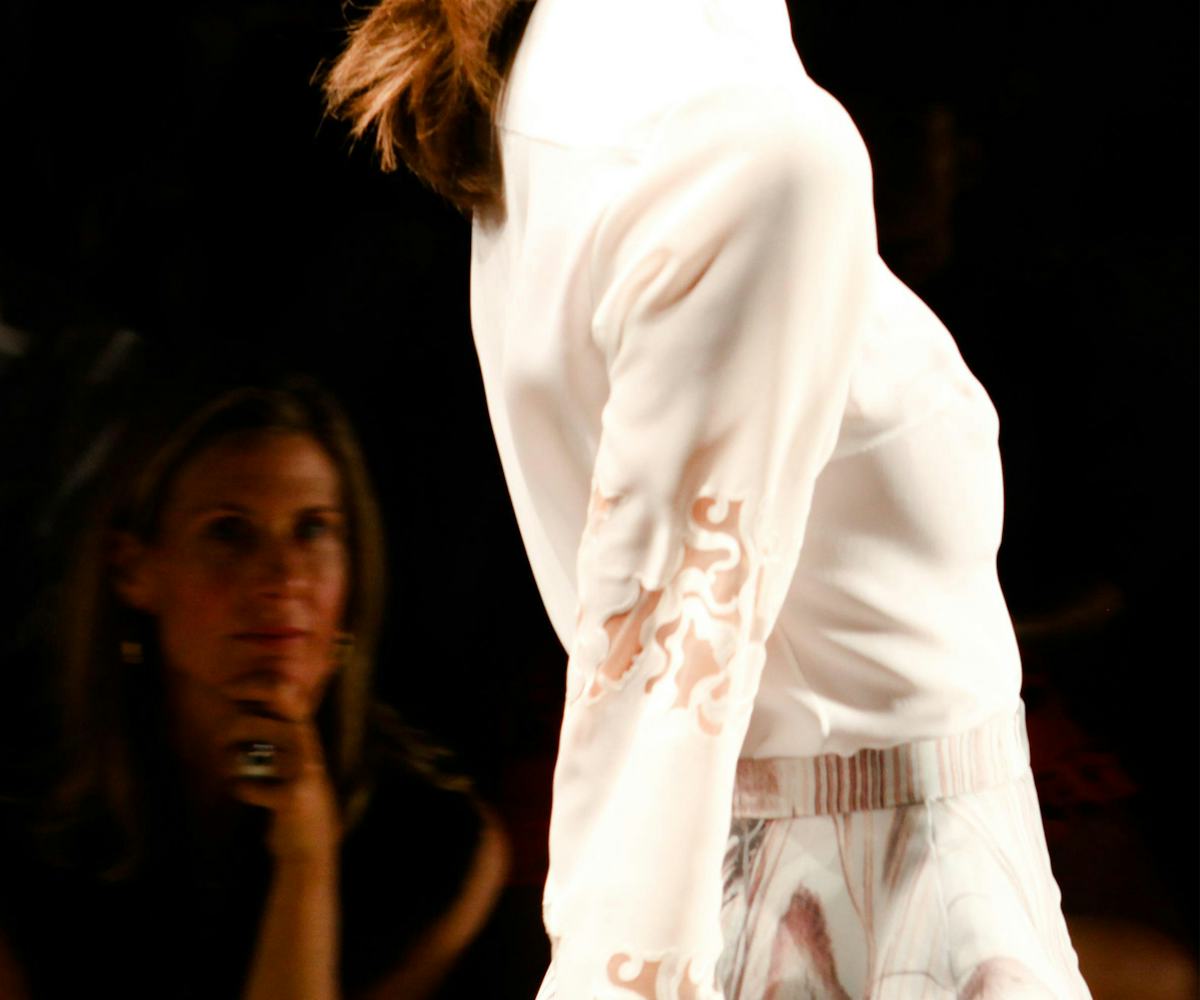 Laila Bahman/BFAnyc.com
#trend: detail-oriented
dress up your hair with flowers and gold.
It's tough to pinpoint what was most compelling about Honor's runway show this week--the front row stocked with our favorite TV babes, the prim blouses and printed dresses, or the fact that designer Giovanna Randall sent her models skipping down the runway during the finale.
Then again, maybe it was the hair accessories. Each of the girls had itsy bitsy flower buds sprinkled throughout their shiny ponytails, giving the prom accessory throwback a whole new life. Who knew? Just like Tevas and shower slides, the stuff we used to wear in middle school is officially becoming a fashion set staple--and a much chicer twist on the tired flower crown fad. 
Jason Wu and Helmut Lang also got in on the trend this season, with Wu adorning his models' ponytails with a metallic holder and Helmut Lang wrapping the loose bunches of hair with leather. We also got word that Rebecca Minkoff had intended to incorporate embellishments into the girls' messy Frida Kahlo braids but decided against it before the show. However, considering it's only Day Three of Fashion Week, there's no telling who else is going to dress up the hairdos. 
It's statement-making enough to cause a double-take on the street, yet subtle enough to go with literally any outfit.Talk about a win-win. 
Hair embellishments backstage at Honor.
Gold ponytail holders at Jason Wu.
Backstage at Jason Wu.