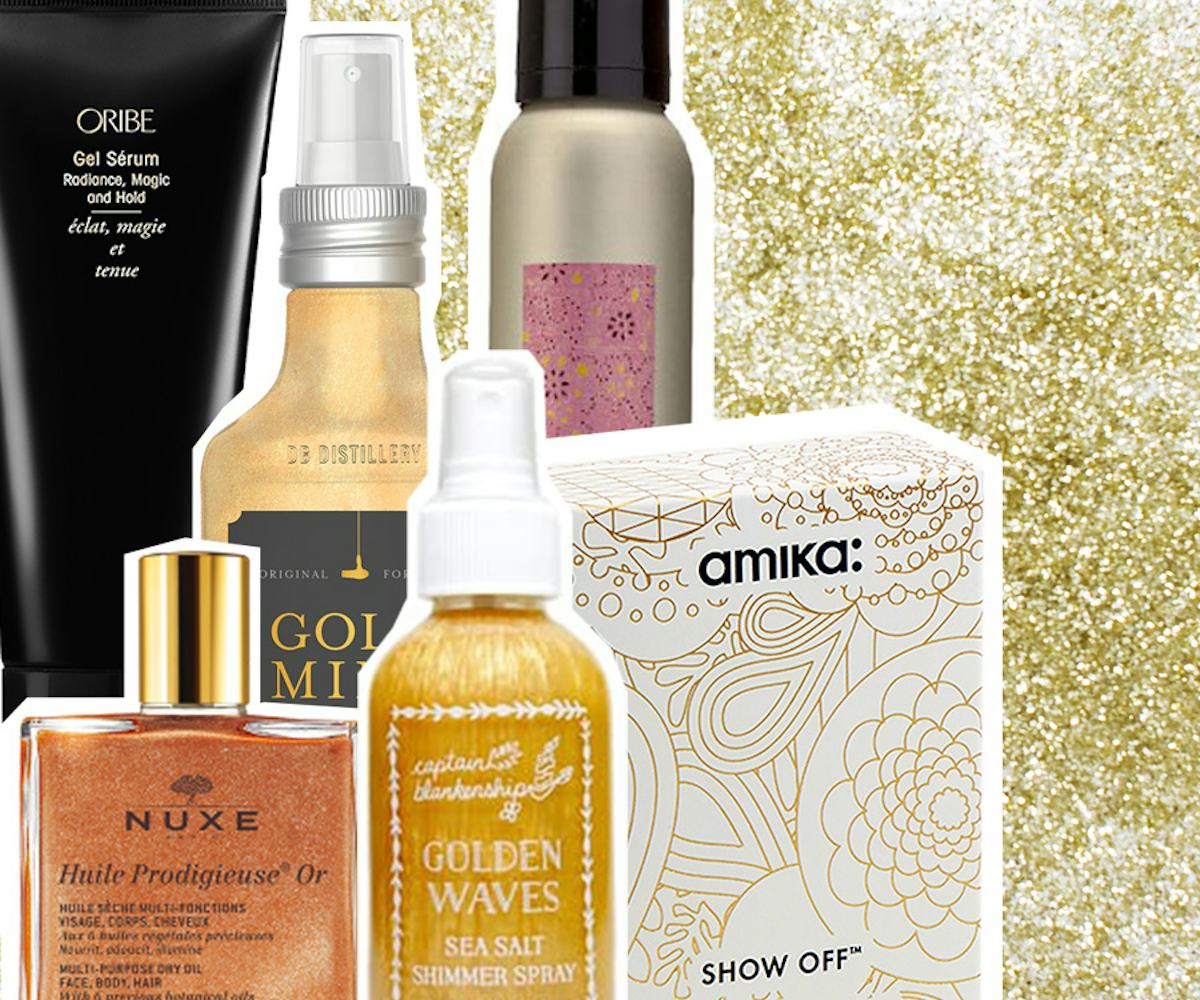 Shine This Summer: 8 Products That Will Leave Your Hair Sparkling
With added benefits, to boot
While our longtime go-to beauty look of the summer has always been golden, glistening skin, the latest trend takes shimmer to new heights: your hair. Now, we're not talking an intense amount of sparkle (although, we'll forever be a fan of glitter roots), but just that low-key glimmer that beautifully catches the sunlight. And, unlike glitter roots, this is a trend that even the most reserved beauty enthusiasts will love.
However, summertime is also known to cause an array of hair dilemmas. Whether it's frizz or damage from blow-drying, chlorine, and sea salt, summer doesn't have the reputation for being the most hair-friendly season. With that said, we did a little digging and found the eight coolest hair-shimmer products out there that not only make our locks shine but keep our humidity-ravaged hair in check.
Whether they condition, give you naturally just-came-from-the-beach waves, or offer a soft and touchable hold, our picks will help you achieve whatever look you're going for. Click through the gallery below to take a closer look at the products, and get ready to rock a golden (or silver, or pearlescent) sparkle all summer long.
Drybar, 'Gold Mine' Shimmering Leave-In Conditioner, $29, available at Nordstrom.
Oribe, Gel Serum, $62, available at Oribe.
Joico, Gold Dust Shimmer Finishing Spray, $3.99, available at Loxa Beauty.
Captain Blankenship, Shimmer Spray, $28, available at Captain Blankenship.
Davines, This Is A Shimmering Mist, $29, available at Davines.
Brocato, Shimmer Pearlescent Spray, $7.99, available at BeautyBrands.com.
Amika, Show Off Gold Shimmer Dust, $24, available at Amika.
Nuxe, Shimmering Dry Oil Huile Prodigieuse OR, $36, available at Nuxe.