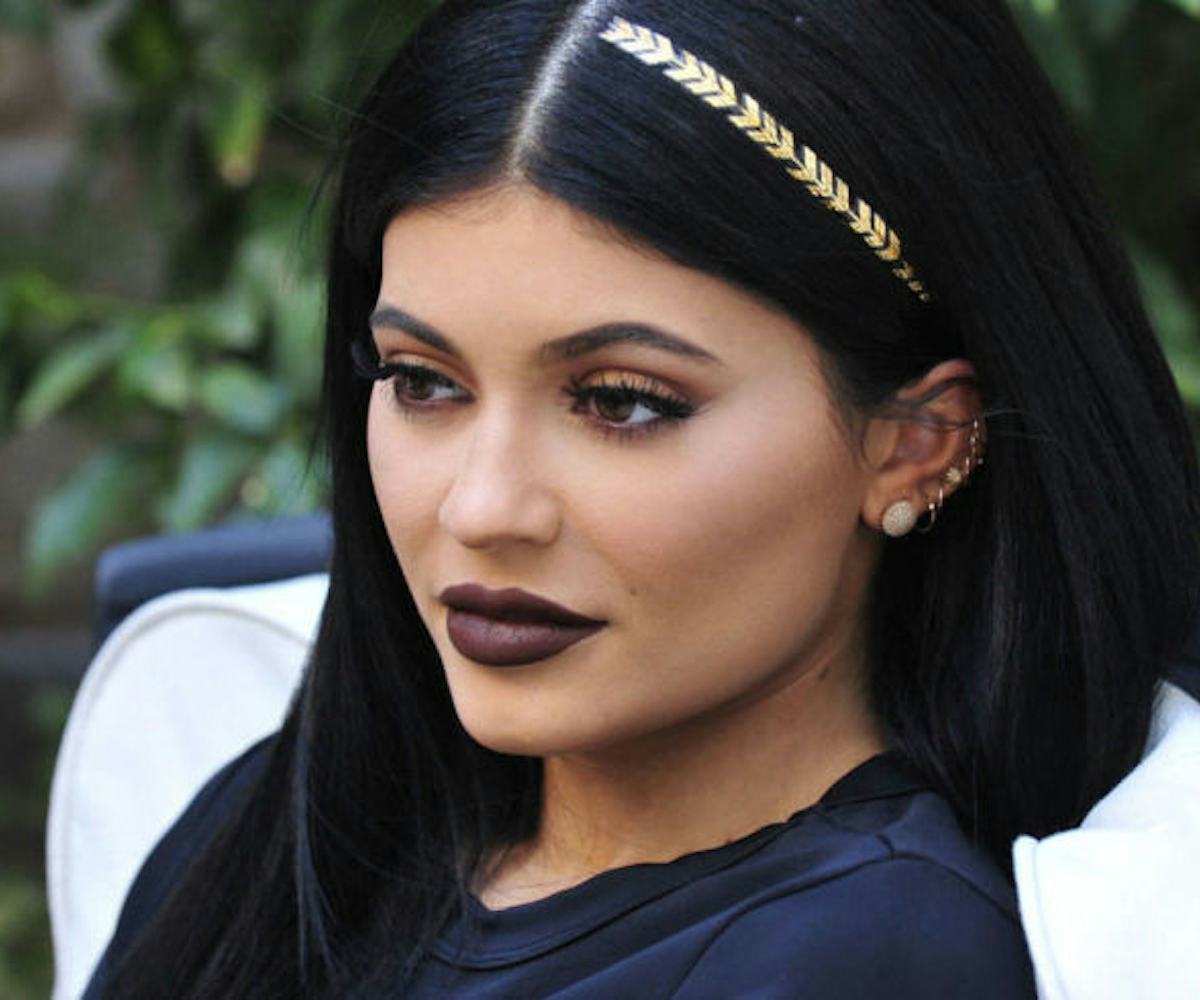 Photo courtesy of Scünci
Hair Tattoos Are A Thing That Exist Now
With flash tattoos maintaining their popularity among both music festivalgoers and celebs alike, it seems inevitable that the guilded trend would eventually transfer to our hair. Now, thanks to Scünci, we have flash tats for our tresses.
The beauty brand's hair tattoos are applied easily and wash off with shampoo. Unsurprisingly, they appear to be best applied to silky, smooth strands to prevent any weird metallic flyaways from disrupting their look. And as demonstrated by Kylie Jenner, a simple, metallic tattoo looks cool as hell on darker locks.
The tattoos come in different designs, from elaborate paisley to minimalist arrows. But we can't help but think that the headband-like gold and silver strips give off the best goddess vibes ever. We may not be able to afford a gold leaf-covered hairstyle, but these tattoos make it easy to give your hair a glam update, even without the Midas touch.
(via ELLE)