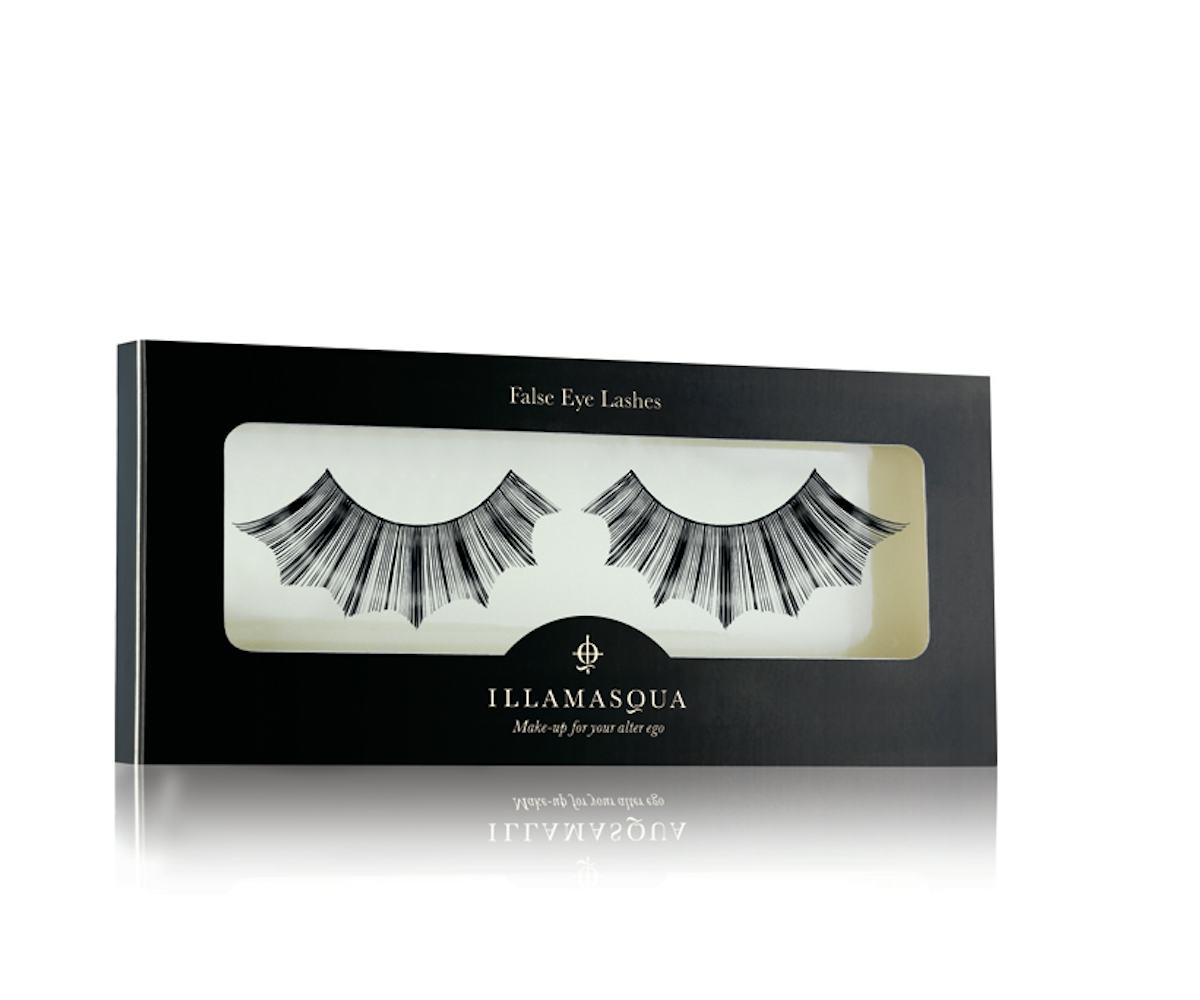 pretty scary
your halloween costume could be as easy as applying some lipstick or doing your nails.
There are two types of people: Those who spend tons of time, money, and thought on their Halloween costume, and then everyone else.
If you're in the former group, you've definitely already got your costume. But for the rest of us, grappling with just what we want to be (or if we want to bother dressing up at all), there's an easy way: makeup.
That's right, this Halloween you can just throw on some crazy bat lashes from Illamasqua or spray yourself with Demeter's Elvira-inspired fragrances, and call it a night. We've pulled together the new products we're loving--the hardest part is no longer making a costume, but rather, picking a favorite.
Incoco Halloween Collection - $8.99 per nail wrap pack
All treats and no tricks in the Incoco Halloween Collection of nail wraps (unless you count glow-in-the-dark skulls as tricks).
Demeter's Elvira's Zombie, Vamp, and Black Roses Fragrances - $25 each
Throw on a v-neck black dress and spray on one of these fragrances to fully channel the mistress of the dark.
Kiss Pro Nail Art Disney Villains Sets - available exclusively at Walgreens
Don't dress like your favorite Disney villain, just get nail art inspired by them.
The easiest way to be Batwoman? Bat lashes, of course.
Deborah Lippmann Wicked Set - $29
No need to walk around singing "Popular" with this costume--just paint Wicked-inspired polish on your nails.
MAC x Rick Baker collection - prices vary
Ready to take your Halloween makeup to the next level? The legendary special effects artist teamed up with the cosmetics giant on a line that will help you create three different looks.
A look from the MAC x Rick Baker collection. Pretty awesome, right?