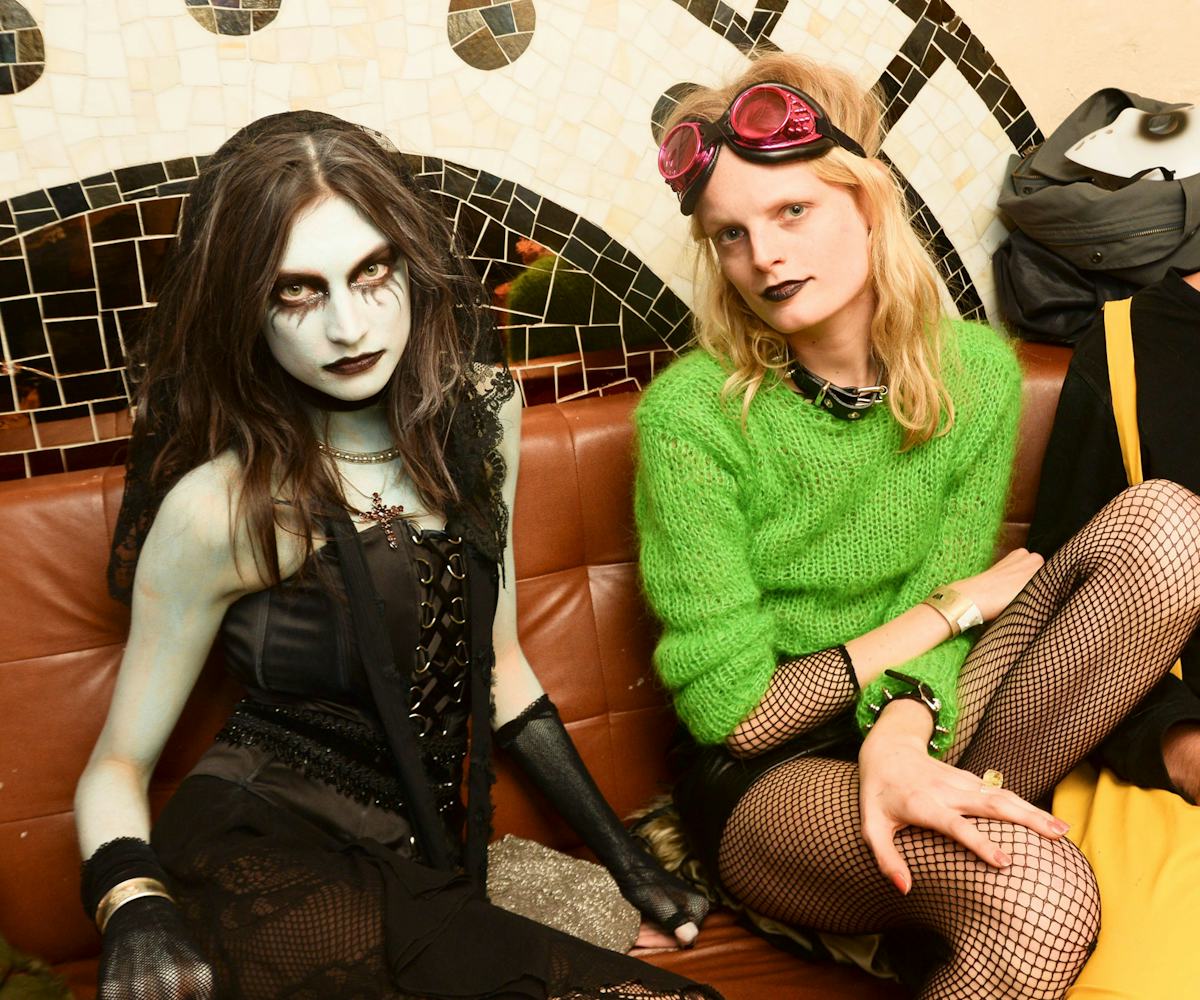 photo by joe schildhorn / bfanyc.com
costume national
the cool girl's guide to halloween.
The easy way to do Halloween? Dress up as a celeb. We've already practically given you a guide to channeling, say, Alexa Chung. But if that's a little too straightforward for you, how about taking a little inspiration not from the It Girl directly, but from what she wore for Halloween? Because if there's anything we know, it's that cool girls have seriously cool ideas for their costumes.
We tracked down the recent Halloween looks from our favorite faces--think models like Crystal Renn, actresses like Anne Hathaway, musicians like Tennessee Thomas, and, yes, NYLON cover stars like Chung--and put them all together in one handy gallery. Go through one by one for some why-didn't-I-think-of-that? inspiration, or take our advice gathered from all of our research:
1) Sexy is boring. Seriously, what makes Halloween fun is the fact that you can look weird, scary, or both at the same time.
2) Wigs are your friend. It's amazing how much a wig can switch up your look.
3) When in doubt, pull on your fave sky-high boots to finish off a costume. It's like the fashion girl's version of sexy-fying a look.
4) Team up with a friend. Power in numbers, people (yes, that includes flamingos).
5) Still stumped? Just think of your favorite character in pop culture (be it Princess Leia or Lydia Deetz).
Check them all out in the gallery, and then let us know on Twitter and Facebook what you're planning to go as!
Alexa Chung and Fiona Byrne as the Hamburglar and a McDonald's employee
Martha Hunt as a samurai
Joan Smalls
Harley Viera Newton and Fiona Byrne as fast food!
Atlanta de Cadenet Taylor and Laura Love
Jacquelyn Jablonski and Hanne Gaby Odiele
Lindsey Wixson as Little Red Riding Hood
Natasha Poly as Marilyn Manson
Joan Smalls as Raggedy Ann
Byrdie Bell as a butterfly
Jessica White as a snake charmer
Michelle Tractenberg
Bambi Northwood-Blyth
Candice Swanepoel
Ajak Deng as Princess Leia
Crystal Renn
Michelle Harper and Sarah Sophie Flicker as show girls
Harley Viera-Newton and Cassie Coane
Leigh Lezark as Lydia Deetz
Illy Fraiture and Tennessee Thomas as flamingos
Fiona Byrne
Alexa Chung
Daria Strokous
Anne Hathaway as Cat Woman
Alana Zimmer, Susanna K, Siri Tollerod