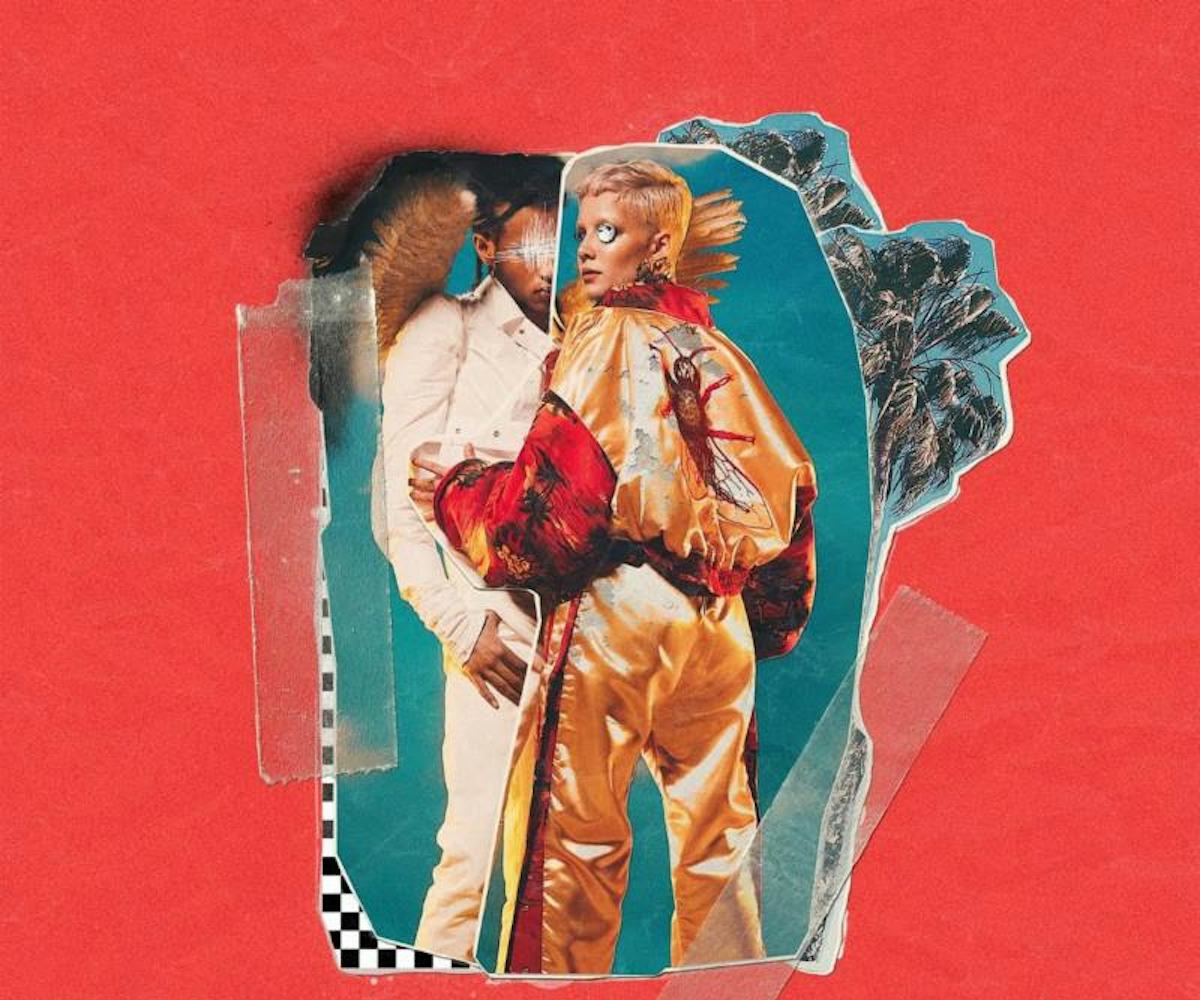 Halsey's New Album Is Honest, Lonely, And Leaves You Wanting More
'hopeless fountain kingdom' is out now
Last August, Halsey played a sold-out show at Manhattan's Madison Square Garden that I'll remember forever. She powered strongly through "Gasoline" and "Hold Me Down," then, midway through "Castle," she declared she needed to start the show over because it had to be "perfect" for her fans. While some might have written this off as pop star showboating, the decision held more weight for me: It showed how much she cared about the connection she has with her fans. 
Halsey wouldn't be Halsey if it wasn't for her fans. She first gained recognition by posting covers on social media at 16. Back then, she was better known on the web by her real name, Ashley Frangipane, and her Tumblr username, se7enteenblack; she used the platform to show off her talents for satirical songwriting (she once made a song about Taylor Swift and Harry Styles' relationship), to display her poetry and to be—unapologetically—herself. 
Halsey is now 22, and she doesn't use Tumblr the way she used to, but she still thrives on getting her message out to fans on her own terms, something that has helped make her a viral pop sensation. It's Halsey's candor that has made her so refreshing in the pop world; she's unafraid to open up about sex, mental illness, race, and loneliness. Her openness about her bisexuality and bipolar disorder has allowed Halsey to have a direct dialogue with her fans—there's a connection there that's pure magic.
Since the very beginning of her career, Halsey's music has been notably autobiographical and conceptual; her debut EP, Room 93, was based on her time spent in hotel rooms and the difficulties of trying to maintain a relationship with someone. Her first album, Badlands, was centered on a dystopian society she created as metaphorical escapism from her own loneliness. With her sophomore effort, hopeless fountain kingdom, Halsey once again plays into this dual autobiographical-concept record idea. Of course, her work is up for interpretation, but she's already taken to Twitter to dismantle the meaning behind some of her lyrics, as well as the overarching theme, revealing that the much-anticipated album was about "a toxic relationship."  
Like her debut album, hopeless fountain kingdom is woven with haunting melodies, choirs, and experimental pop, thanks to a wide range of collaborators including Lido, The Weeknd, Quavo, Fifth Harmony's Lauren Jauregui, Sia, Cashmere Cat, Benny Blanco, and famed songwriter and producer Greg Kurstin. And although this album centers more directly on a romantic interaction, the same themes of escape and loneliness remain at the heart of hopeless fountain kingdom; it's about the all-consuming feeling of being loved, yet needing to leave that relationship, and the anxiety that comes along with being alone. 
It's clear from the start that the record is about a relationship that is doomed; the body of work begins with Halsey reciting a Shakespeare-like introduction ("The Prologue"), telling the story of star-crossed lovers who are too similar (and thus doomed) to have a future together. Throughout the album, Halsey oscillates between loneliness and lust ("I find myself alone at night unless I'm having sex") and love and dignity ("But I don't let him touch me anymore/ I said, 'I'm not something to butter up and taste when you get bored'"). With "Lie," Halsey shows the pain of losing desire and feigning love with the fiery verse, "I gave you the messiest head/ You give me the messiest head/nOh, you're turnin' red/ 'Cause I'm tryna give the impression that I get the message you wish I was dead." The song, which she acknowledged was the most difficult song to write, features Quavo and was written with Halsey's ex, producer Lido, after they had reconciled as friends.
From the enigmatic, sensual "Eyes Closed"—co-written by The Weeknd—to the sobering "Sorry," Halsey shines with a keen sense of self-awareness and maturity. And it's something you can't help but admire. Halsey looks inward as much as she does out; she's as self-critical as she is aware of her surroundings. With "Bad At Love," Halsey runs through her past relationships, trying to decipher what went wrong and going on to confront her inner demons with the theatrical "Devil In Me." On the cinematic, '80s-inspired "Strangers," her and Jauregui make an empowering anthem dedicated to bisexual women and the LGBTQ community. 
Throughout hopeless fountain kingdom, Halsey transitions seamlessly from R&B and dark-pop to balladry and spitting rhymes. It's a record that shows the rising star's potential, thanks to a significant caliber of growth, but leaves us not knowing what to expect from her next—and that's the beauty of Halsey in a nutshell. We'll know what's next when she's ready to tell us. And we'll be waiting.