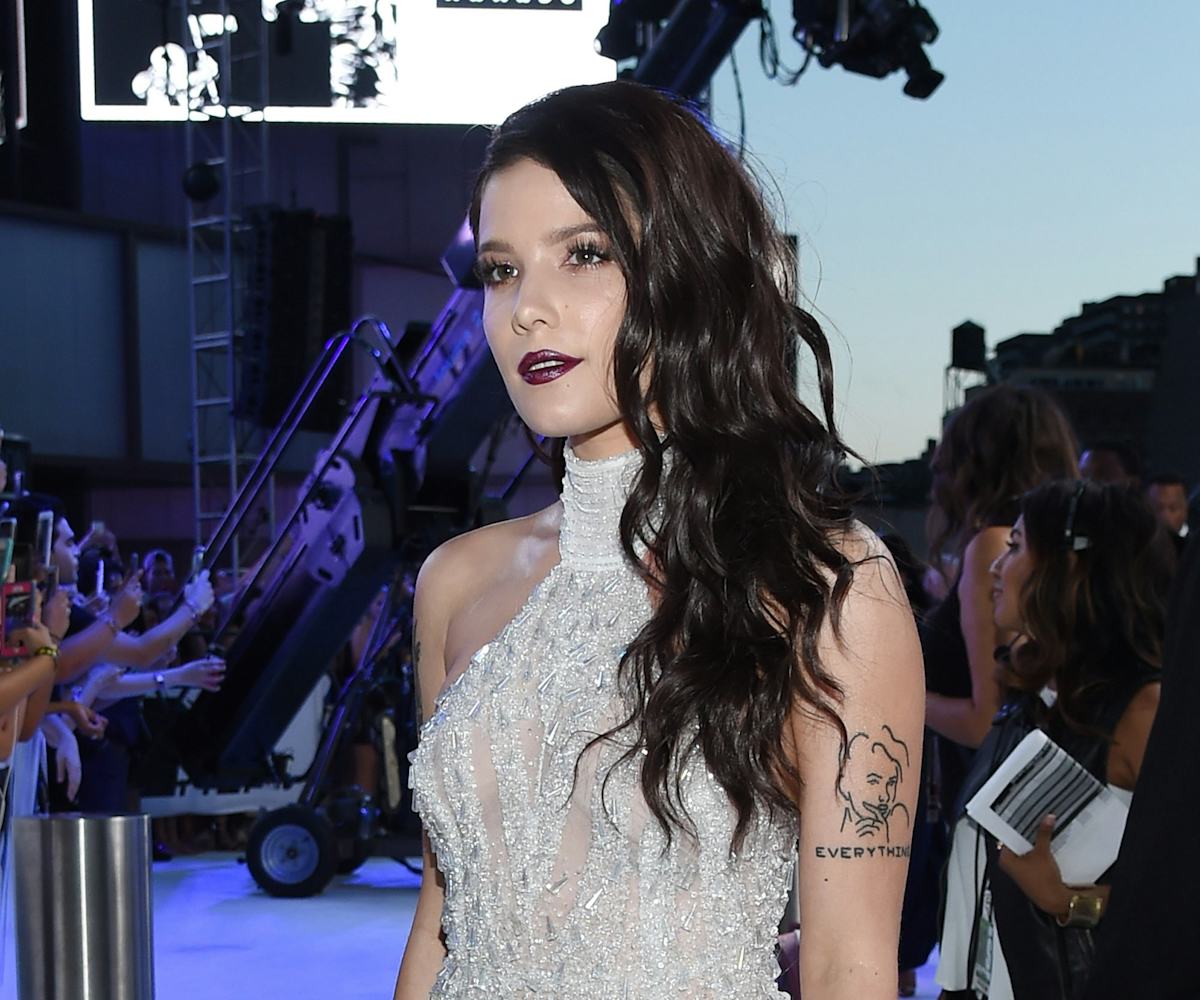 Photo by Larry Busacca/Getty Images
Halsey's Response To This Article About Her Sexuality Is So Important
The problem with bi-erasure
On Friday, Buzzfeed posted a lengthy article about singer Halsey called "Why Queer Female Pop Stars Can't Win," in which the writer heavily dissected Halsey's sexuality in light of her growing popularity in mainstream music. The article seems to suggest that the more spotlight Halsey receives, the less able she is to embrace her attraction to women, and she is instead pushed into the more heteronormative realm that people are comfortable with.
While the article tries to make a point that mainstream pop is a difficult space for queer female artists, the sentiment gets lost along the way with lines like "Her VMAs outfit, however, was one of her most traditionally feminine picks: sparkly white bell bottoms and a tiny matching crop top showing a peek of underboob, the look topped off with a plain long brown wig. She and Taggart might have looked like an unremarkable straight couple to anyone who didn't know better." The article then asks, "In the name of mass exposure, might Halsey be experimenting with toning down the queerness of her image?"
Halsey has since responded to the article with a series of tweets where she wrote "well @buzzfeed sorry I'm not gay enough for you" and "tiresome analysis of my 1 year in the public eye and the ignorance of 8+ years of sexual discovery to determine if I'm truly queer + is part of a mentality so engrained in the erasure of bisexual 'credibility' even within the lgbt community."
While the article's intention may not have been a negative one, the suggestion that Halsey is "toning down the queerness of her image" directly plays into the notion that she must choose straight or gay, and Halsey seems to have taken issue with the undertones of bi-erasure in the article. She chastized Buzzfeed for "Going so far as to weigh my number of male vs female friends to determine if I'm a 'lez bro' or just a big hetero slut."
Halsey raises a very important point about bi-erasure, something many bisexual individuals struggle with—the notion that same-sex relationships are a phase creates a level of discomfort and stress for those who identify as bisexual. It suggests bisexuals must choose one label and commit, or else their same-sex experiences are simply frivolous and passing. We're thankful to Halsey for bringing light on the issue.