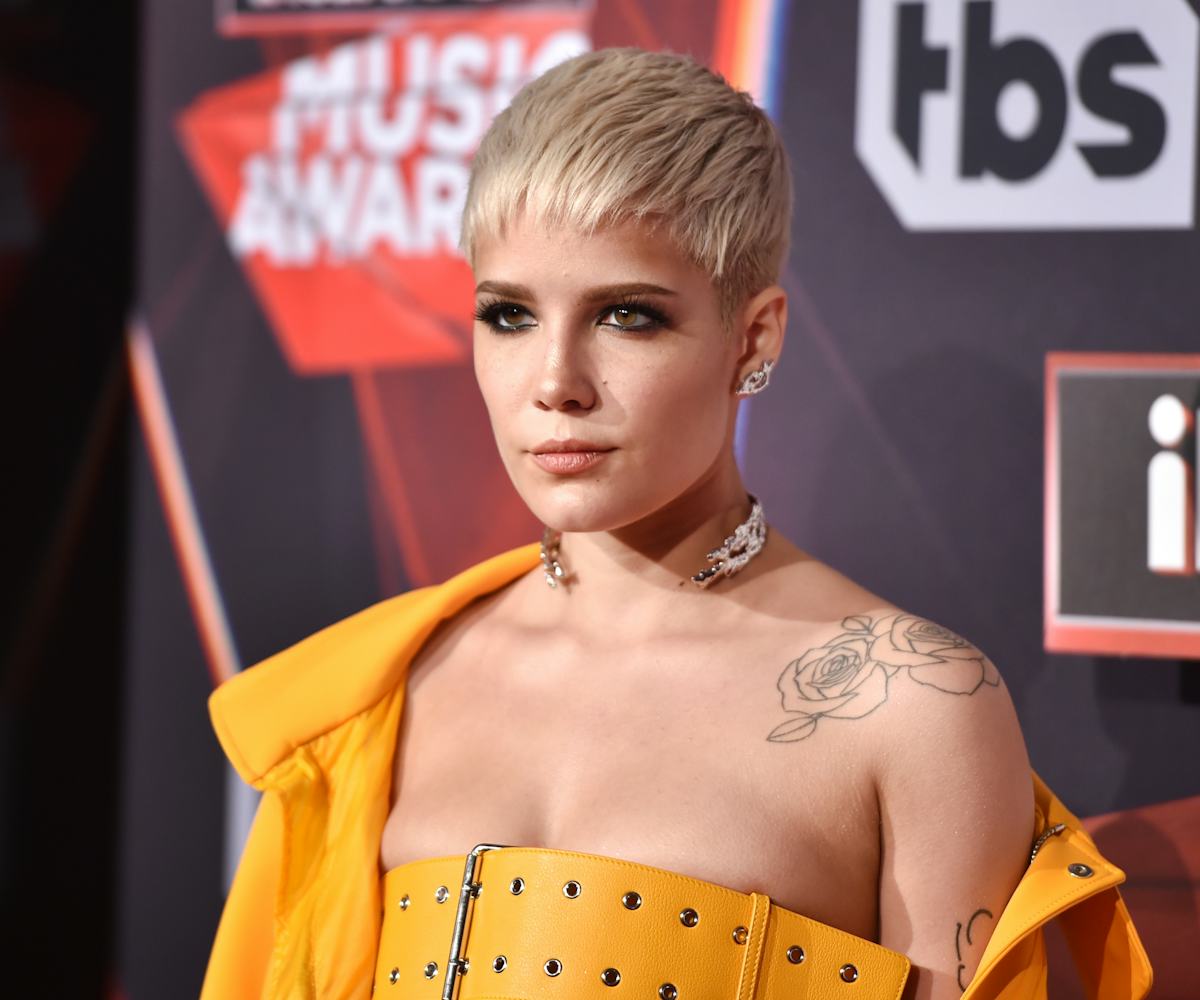 Photographed by Alberto E. Rodriguez/Getty Images.
Halsey Says Her New Album Is A Breakup Album
"The whole reason you make a record is to figure stuff out about yourself"
After treating fans to a secret surprise listening party, we officially have a release date for Halsey's sophomore album. Hopeless Fountain Kingdom is coming out June 2, the singer revealed on Twitter by way of three tarot cards. Now, she's sharing more details about the project.
In an interview with Rolling Stone, the artist says that the album will center around a pair of lovers in an intergalactic world. At the core, it's about her recent breakup. "The whole reason you make a record is to figure stuff out about yourself," she tells the publication. "I had killed off a version of myself just so we could make our love work. Sometimes you're in a relationship for so long and you become a different person. You lose yourself because you change for that person." She's, thankfully, been able to move on and come out on the other side. "I put the seal on that relationship and fully purged myself of the feelings for that person at the same time as I finished my record."
She also opened up about being featured on the Chainsmokers' summer hit "Closer," which made her a household name for many. "It threw me into the deep end," she says. "I went from being this underground blog girl to being this mainstream thing." She says that she still sees herself as an "alternative" artist, which, to her, means more rock than pop. Though her upcoming album will reportedly include R&B inflections, as well as at least one ballad. Pop! Rock! R&B! A lot of genres are being thrown around surrounding the project. Less than three months, and we'll be able to see—well, listen—for ourselves.