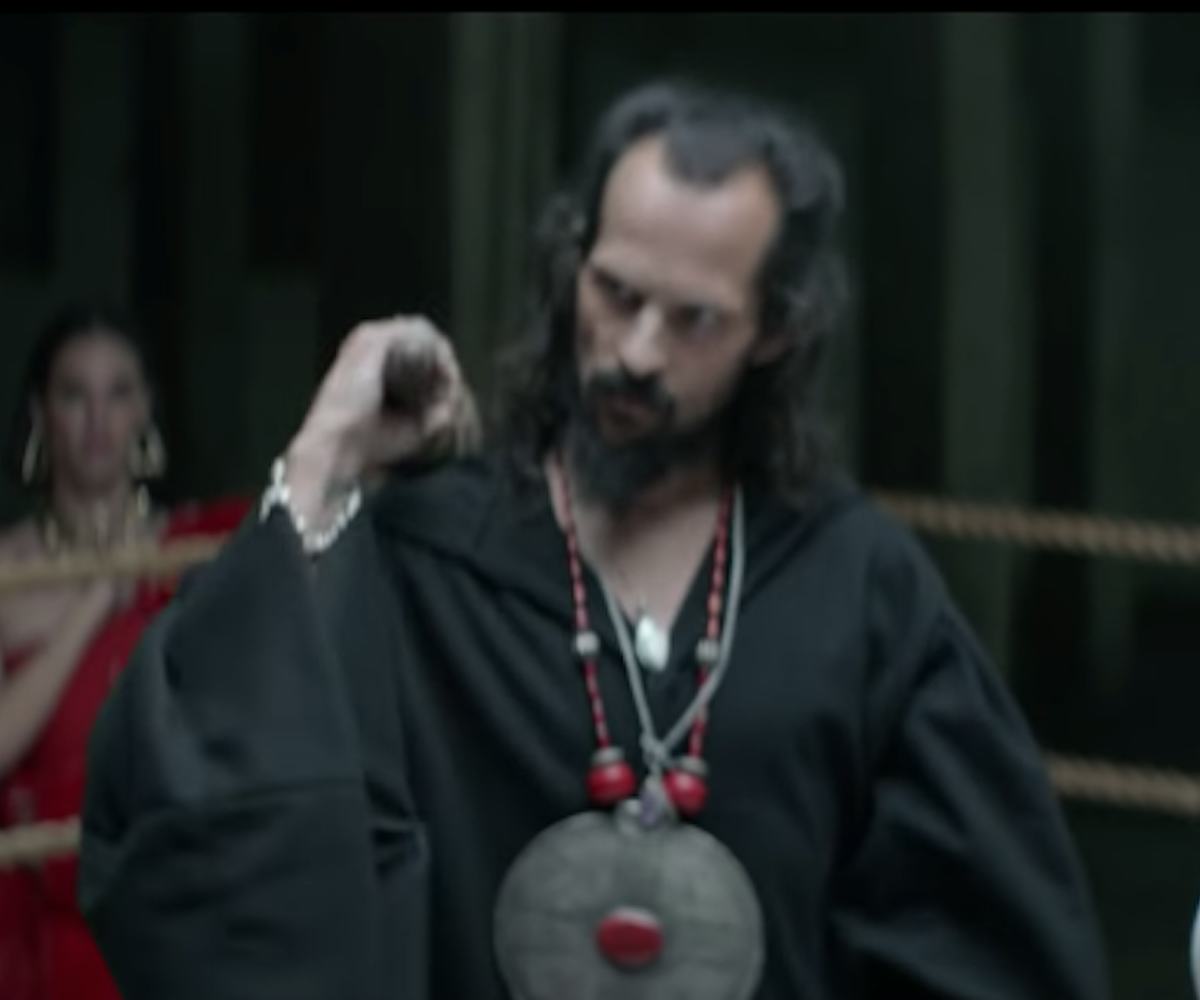 screenshot via youtube
Halsey Responds To Critics Saying 'Strangers' Video Wasn't "Bisexual Enough"
"The video is part of a series in a concept album about my actual life"
Earlier today, Halsey released the video for her single "Strangers," and people were quick to criticize it for not being "bisexual enough." 
The video sees her and Lauren Jauregui (who is featured on the song) as two boxers who take each other on in the ring. After posting the video on her Twitter account, Halsey opened up about the meaning behind the video, stating that the fight was a metaphor for a toxic relationship and that their characters were inspired by Shakespeare's Romeo and Juliet. Halsey's character, Luna, is a gender-swapped version of Romeo, and Jauregui's character, Rosa, represents Rosaline, Romeo's love interest before he meets Juliet.
"The vid is a metaphor for a toxic relationship," she said on Twitter. "You beat each other down as u get weaker & more desperate ur shots get dirty & you fight cheap." 
In response to a fan who said they wished the video was "gayer," Halsey said she wanted "the metaphor to apply to any kind of relationship" and that she didn't make the video "sexier" because "it does no justice to the narrative of the song I wrote."
When a fan said she could have portrayed a relationship between two women in a non-sexualized way, she asserted that Luna and Rosa were a couple and that it was part of the narrative of videos for her recent album, Hopeless Fountain Kingdom.
She also clarified that the song is a bisexual anthem because of Luna's relationships with both Rosa and the male version of Juliet, Solis.
Luckily, one fan jumped to Halsey's defense, stating that it was "disgusting" of fans to criticize the way she and Jauregui decided to express their bisexuality. Halsey brilliantly agreed with a series of shrugging emojis, which, same.
See the video, below.