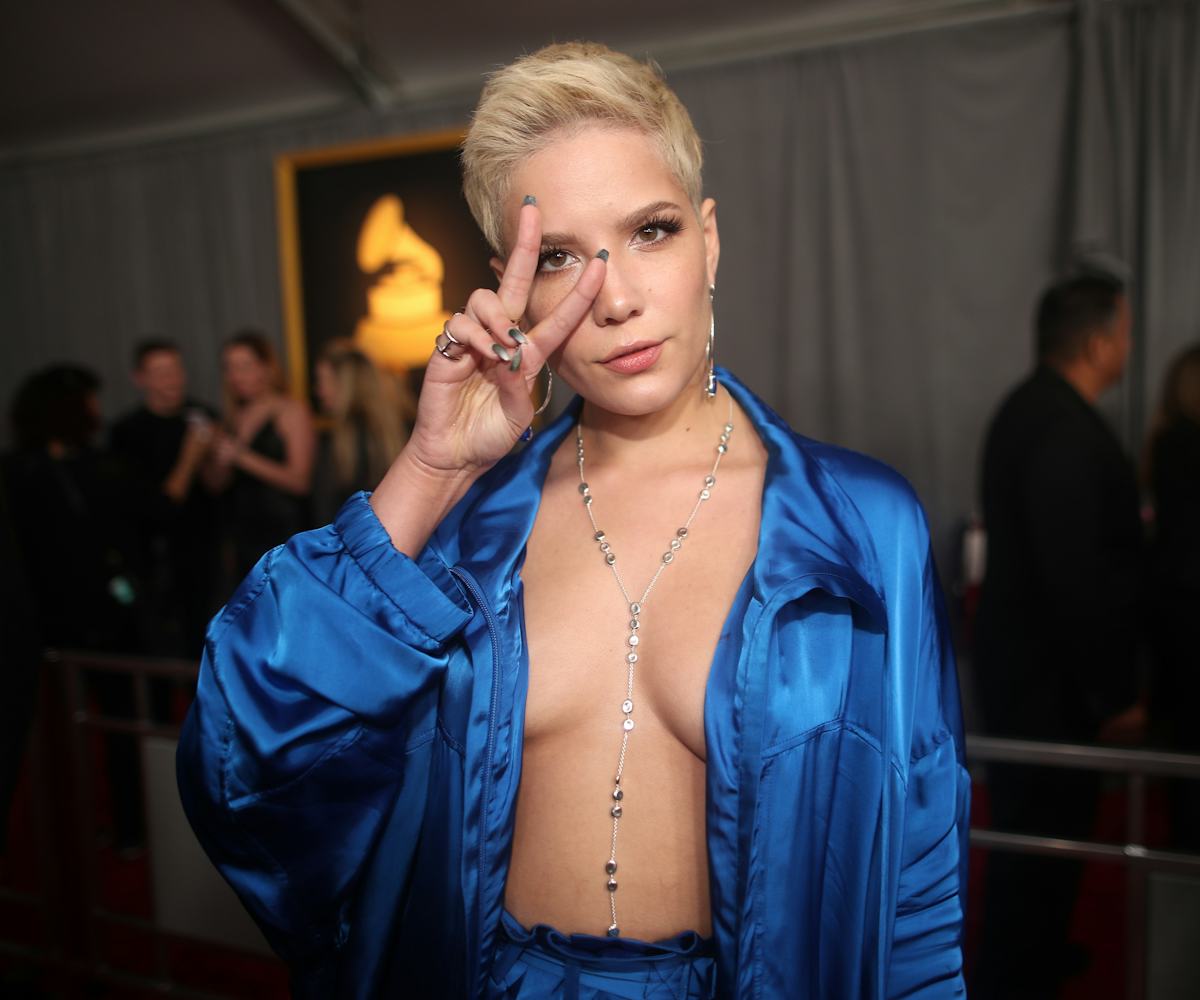 Halsey Hosted A Silent, Surprise Listening Party For 100 Fans
We guess our invite got lost in the mail
Halsey is a charitable person. We learned this after she made a pledge to donate one dollar to Planned Parenthood for every retweet she received. She ended up donating $100,000. Now, the singer is giving the gift of music to her unsuspecting fans.
The 22-year-old sent out secret invites to 100 young men and women in London. Yesterday, they all gathered in a chapel to hear four new songs off of her upcoming album. There was crying involved, according to the singer. Her caption reads: "I sneakily invited 100 fans to a chapel in London to hear 4 new songs off the next album. We cried." No word on when the rest of us plebeians can hear the new songs.
Halsey posted a selection of shots from the event on her social channels, and there does look to be some tears flowing as the guests listened to the tracks silently through headphones. We're here for this moment, but we're also here for the aesthetically pleasing pictures.
Oh, to have been a fly on the wall in that sanctuary.