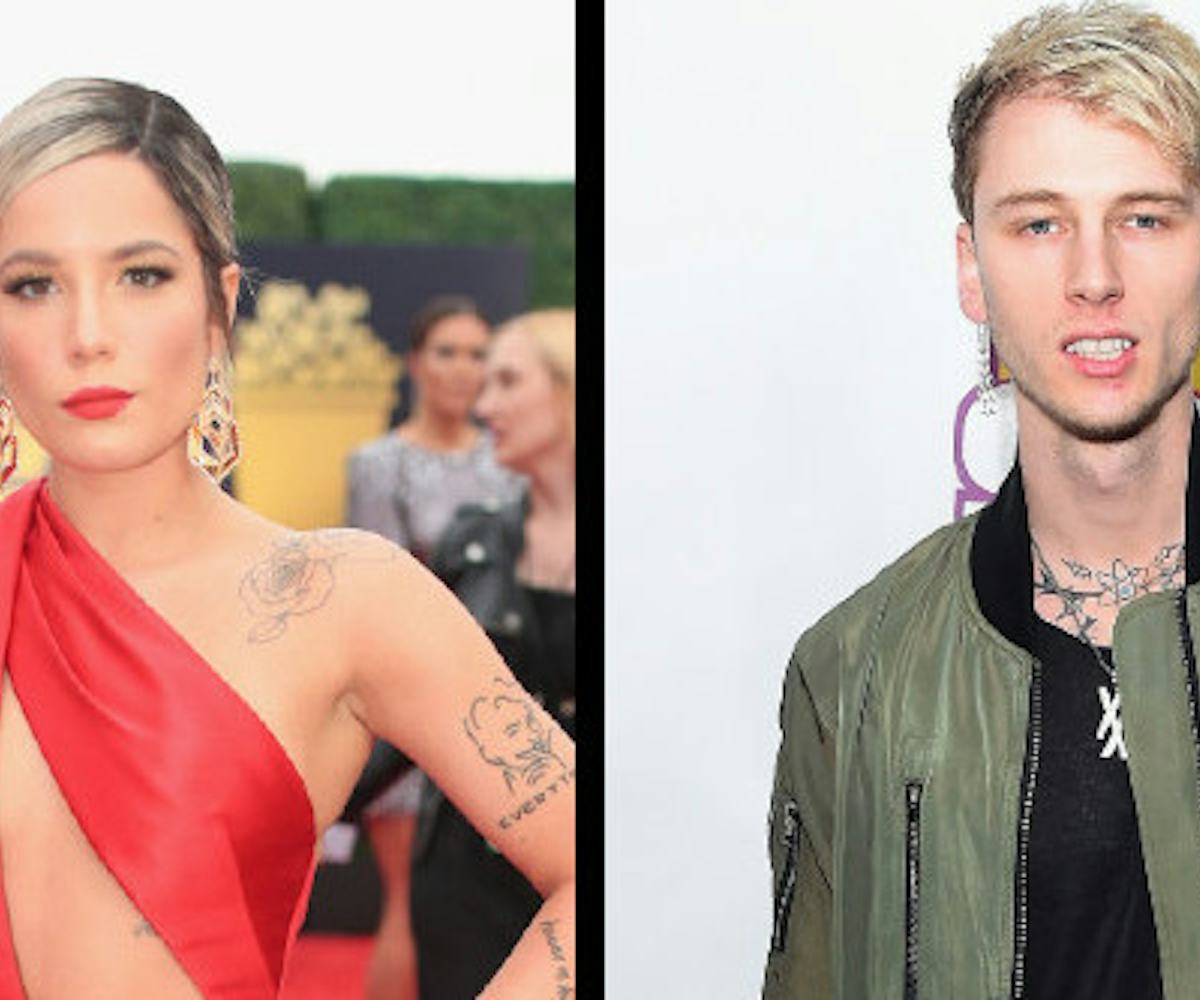 Photos By Christopher Polk & Michael Loccisano/Getty Images.
Halsey Just Shut Down Machine Gun Kelly's Gross Sex Jabs
As if his nasty feud with Eminem wasn't enough drama, Machine Gun Kelly has also decided to stir up trouble with G-Eazy—yet again. In the process, he's dragged Halsey into the mess—and she's not happy about it.
During a recent interview on The Breakfast Club, host Charlemagne tha God asked Machine Gun Kelly whether or not he had "smashed G-Eazy's girl," in reference to his petty freestyle from last month. MGK's response? "Yes, many of them." But when specifically asked about Halsey, he did not mince words, saying he "absolutely" had sex with her. Obviously, this is pretty messed-up seeing as how (a) Halsey's sex life is no one else's business and (b) she isn't defined by her relationship with G-Eazy. 
Naturally, Halsey had a few choice words for MGK.
"How *absolutely* pathetic," she tweeted in reference to MGK's original statement.
Leave it to Halsey to completely ether a dude in a record-breaking three words.