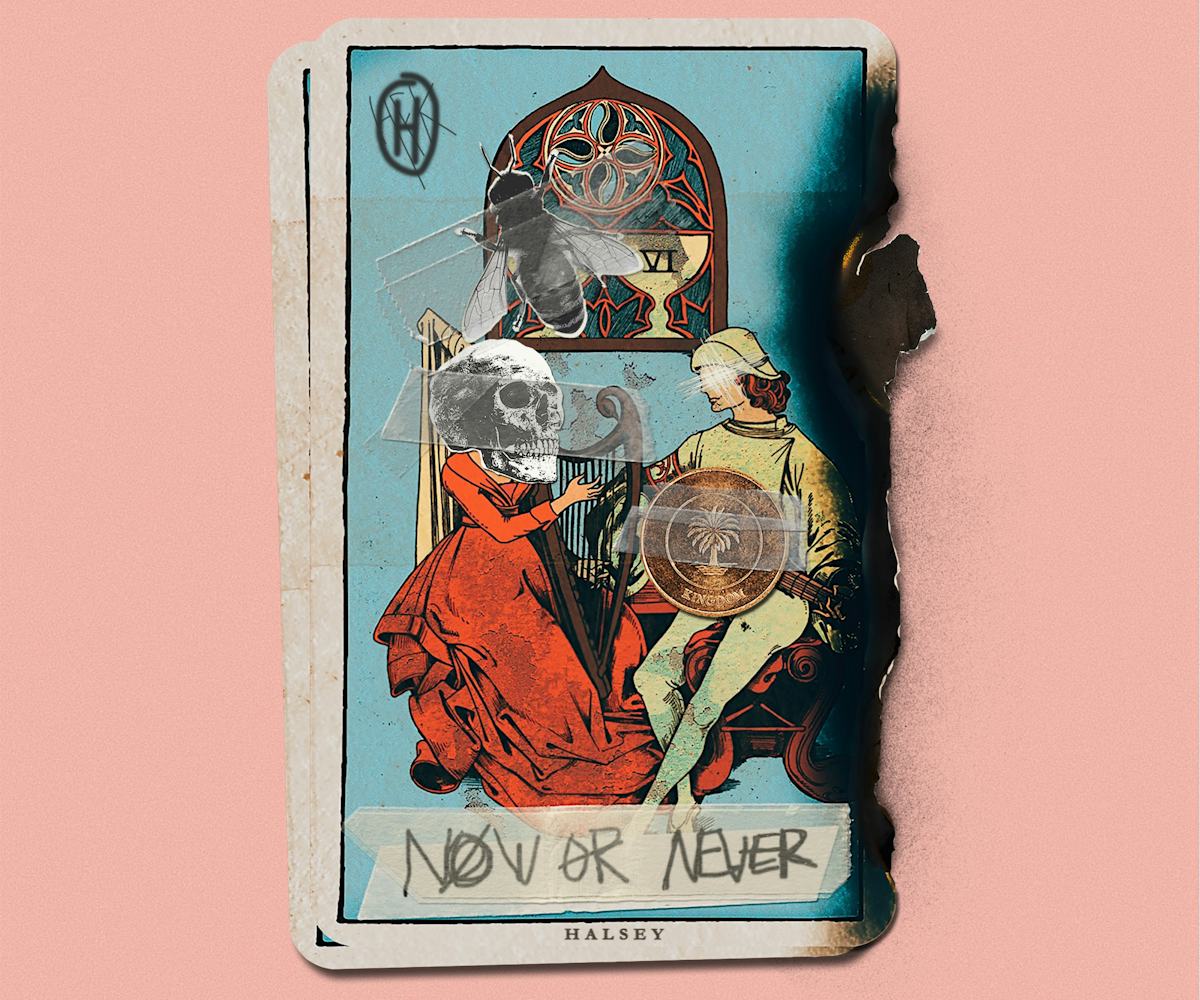 Courtesy photo
The First Single Off Halsey's New Album Keeps Getting Better
Watch and listen to "Now or Never"
Halsey season is approaching. The NYLON cover star shared the first taste of her sophomore album, hopeless fountain kingdom, marking a shift in sound for the singer-songwriter. It's called "Now or Never," and has a keen ability to sneak its way into your brain and never let go.
Not that you'd want to. "Now or Never" employs the woozy, minimalist sound R&B has flirted with for a minute, yes, but it's Halsey and her voice that makes it fresh. She's sweet, wide-eyed, and focused. Girl wants to be all in with this lover. Whom among us hasn't felt compelled to dive in romantically, full of youthful vibrancy, courting the idea of "forever"? Producers Benny Blanco, Cashmere Cat, and Happy Perez have turned that desire into a big bite-sized song whose optimism gets louder, more palpable, and better with each play. I, personally, detest the whole "it's the song of the summer" thing, but this track is most certainly a contender. Might as well call it now, or never.
For the video, Halsey makes her directorial debut with the help of Sing J Lee. Shot on location in Mexico City, it finds Halsey living her 1996 Romeo + Juliet fantasy. (The blue hair returns!) In a press release, Halsey says the video is "one part in the center of a long narrative that tells the story of two people in love despite the forces trying to keep them apart." It sure sounds like an album of star-crossed love, and its ecstasy and tragedy are on the way. Here for it!
hopeless fountain kingdom drops June 2 (via Astralwerks).