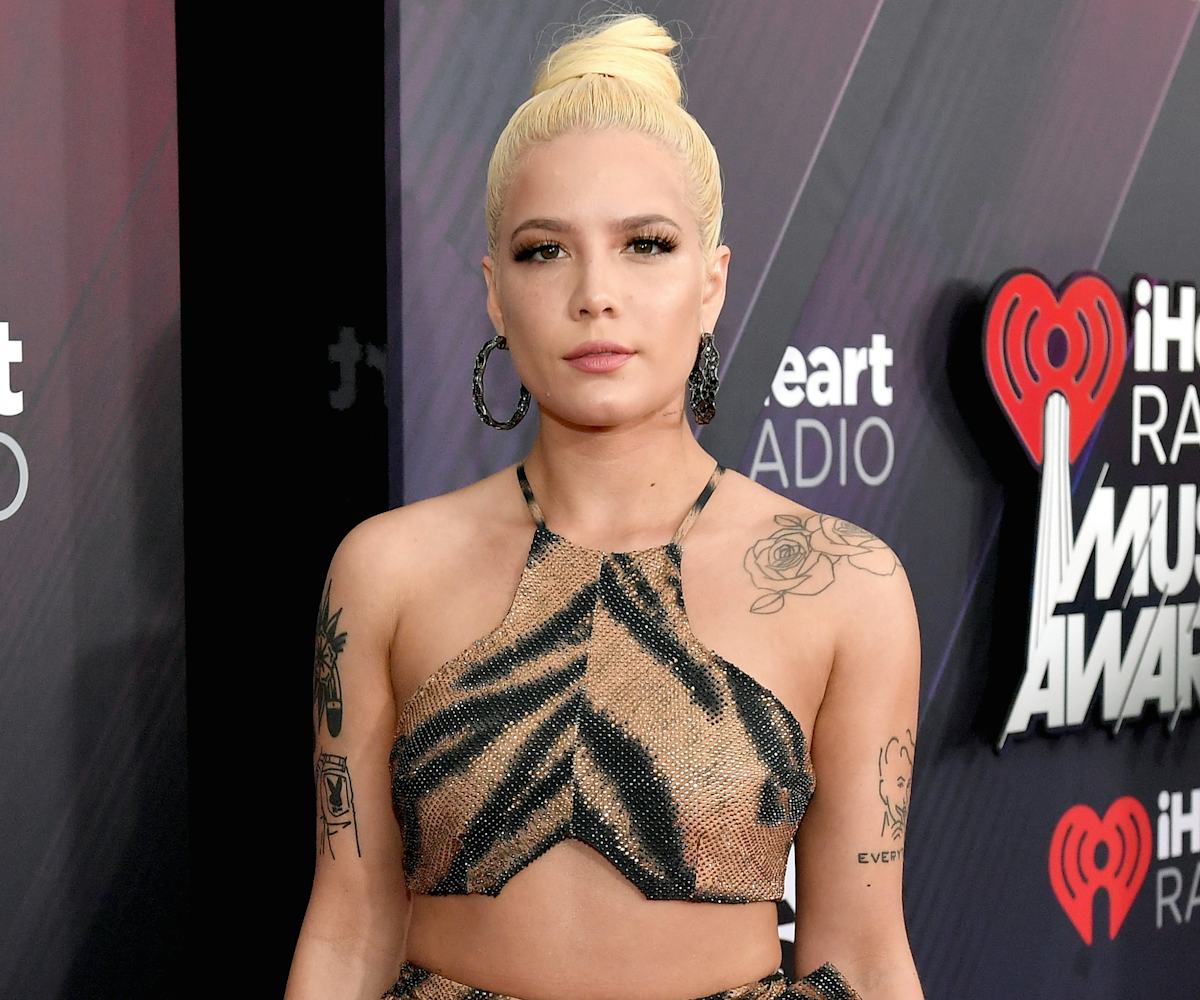 Photo by Neilson Barnard/Getty Images
Halsey Dragged The Paparazzi For Putting "Cameras Up Her Skirt"
She is not here for people publishing pictures of her crotch
It's no secret that the paparazzi aren't exactly the most tactful of individuals, especially when it comes to capturing an embarrassing celeb photo. However, Halsey appears to be done with the bullshit, as she recently called out The Daily Mail on Twitter for posting a photo of her exiting a vehicle and accidentally flashing her underwear. Which, for most people who like wearing short skirts, is a pretty common occurrence not worthy of an internet callout.
"I wonder if the Daily Mail will ever stop trying to put cameras up my skirt," she wrote on Twitter, presumably referring to the article about how she and boyfriend G-Eazy were headed to an iHeartRadio Awards after-party with the shot the incident. "I'm gonna start wearing really funny underwear. Or writing the names of charities that need attention across my crotch. Enjoy!"
She, of course, has a point. It's gross, unnecessary, and highly invasive to take and disseminate photos of an accidental flashing to a bunch of leering internet lurkers. Here's to hoping that next time that happens, she has a pair that says "Fuck you" ready.