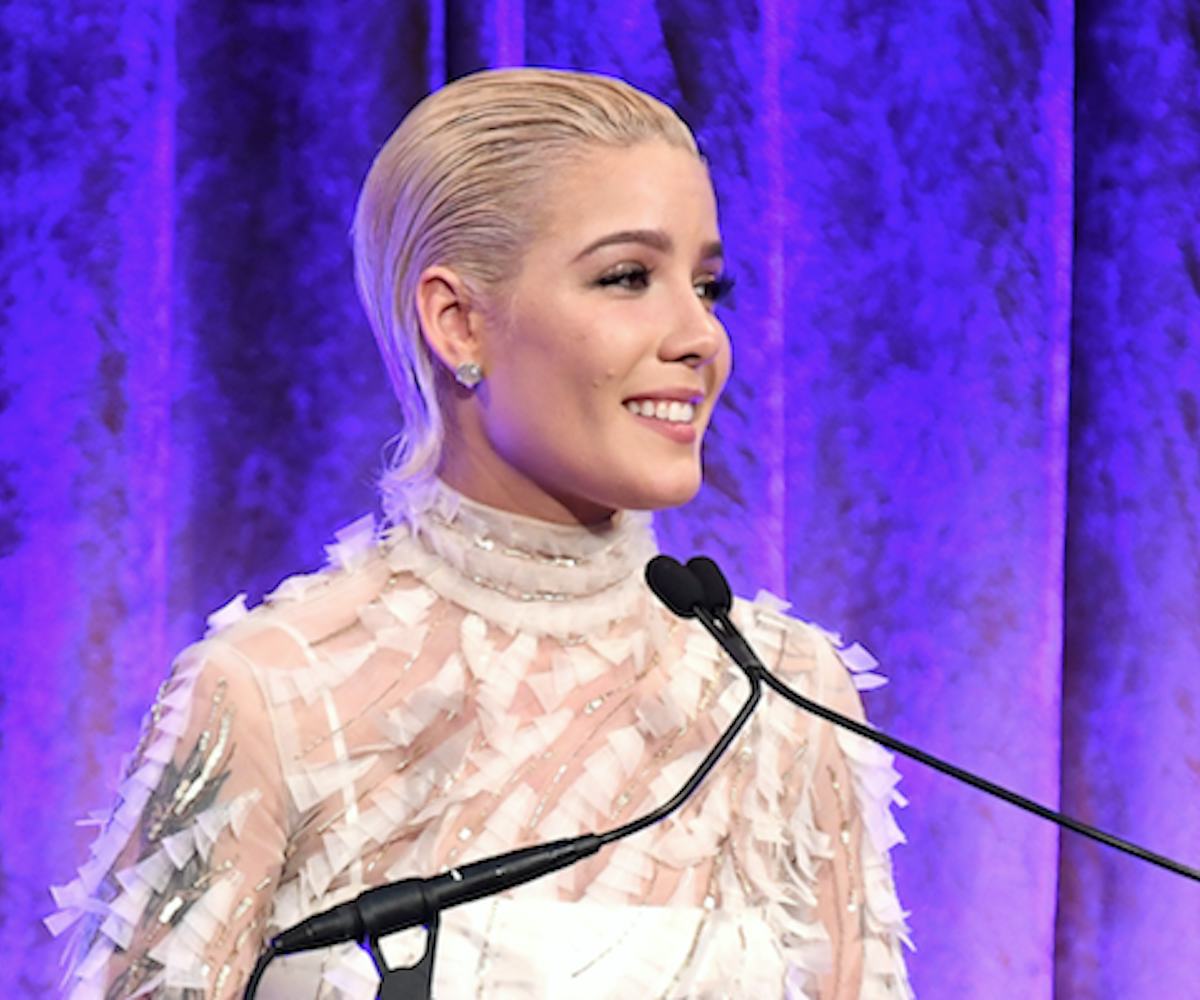 photo by Dimitrios Kambouris/getty images
Halsey Opens Up About Her Long, Painful Battle With Endometriosis
The singer gave a powerful speech about the disease
Halsey recently opened up about her long battle with endometriosis, a painful disease which causes tissue that normally lines the uterus to grow outside of the organ. The singer and incredible public speaker was awarded this year's Blossom Award by the Endometriosis Foundation of America at its ninth annual Blossom Ball. While accepting the award onstage, the artist spoke candidly about how living with endometriosis caused her to have a miscarriage at 20 years old and affected her self-esteem.
"In the process of having everyone pick me apart and feeling so insecure, feeling less of a woman because I couldn't be intimate with my boyfriend, because I couldn't go out when my friends wanted me to, because I was dealing with digestion problems and bleeding problems and fainting and all of the other amazing things that come along with having endo," she said. "It was really hard to feel like that confident 20-something-year-old girl who wanted to get on the stage with her middle finger held high and make everyone sing along with her." 
She revealed that she underwent a laparoscopic diagnostic surgery and endometriosis ablation last January and has since been "feeling a lot better." Halsey ended her speech with a poignant statement about supporting reproductive rights and listening to women:
Keep talking to your friends, keep supporting your loved ones, to the women in your life, make sure that they don't feel ashamed to talk about their reproductive rights, to talk about their reproductive experiences, because the only way for this—for us to gain control of this—is to speak about it. I am so honored to be here and to be supporting my Endo sisters in the room, around the world, I can't thank you guys enough. Keep f*****g fighting.
Endometriosis affects nearly 176 million women around the world. In February, Lena Dunham penned an open letter in Vogue about her own struggle with the disease, and how she chose to have a hysterectomy, a surgery that removed her cervix and uterus and will prevent her from carrying children, in order to end the pain.
You can read Halsey's full speech, here, and see it in the clip, below.