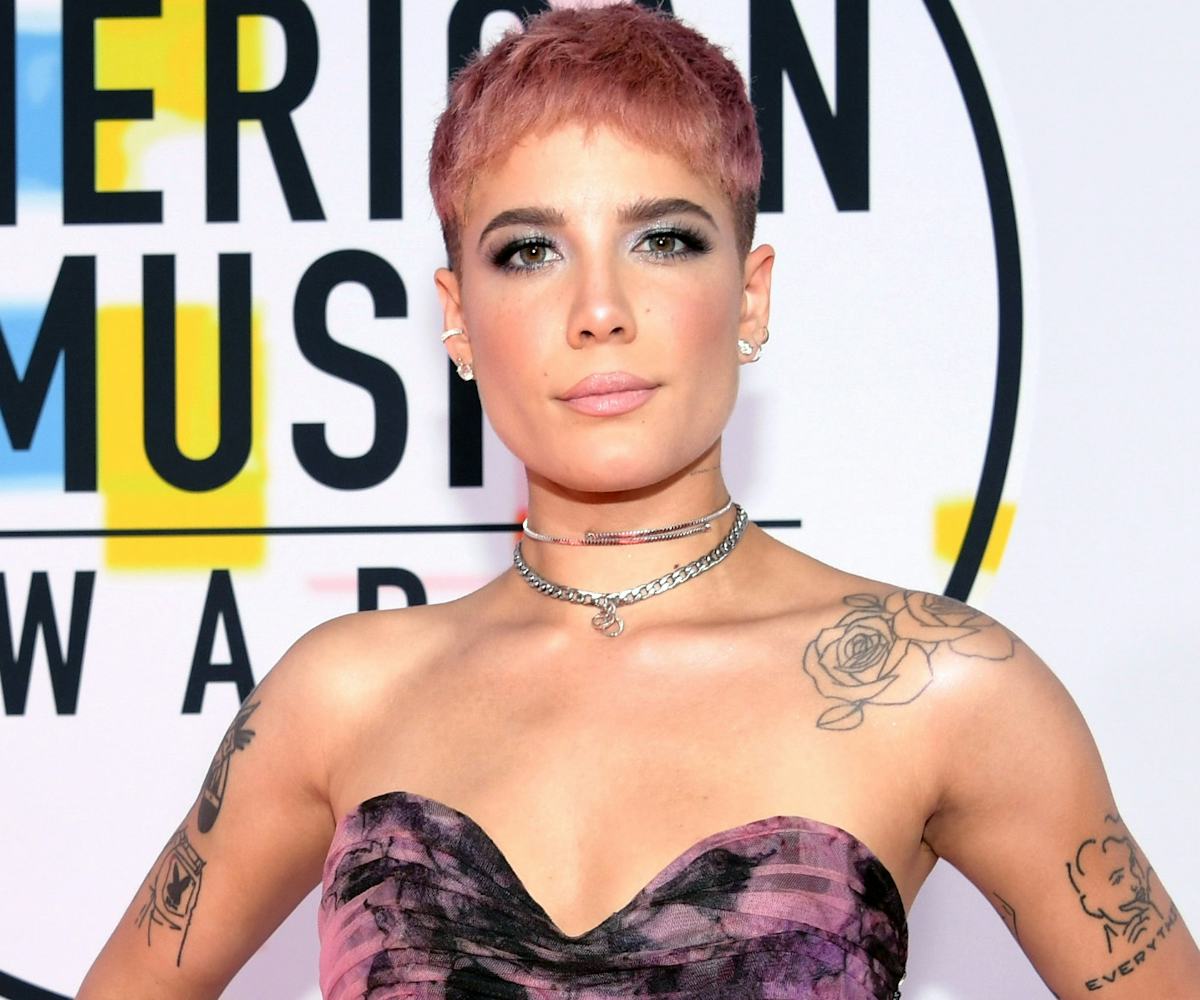 Photo by Emma McIntyre/Getty Images For dcp
Halsey Escapes A Toxic Relationship In "Without Me" Video
Featuring a G-Eazy look-alike
Halsey has released a music video for her new single, "Without Me," and it's a harrowing look at being in a relationship with someone who struggles with alcohol abuse.
The video begins with a pink-haired Halsey taking care of a man while he is sick in a bathroom stall, with a look on her face that shows she'd been in the same position a few times before. We then rewind to see how she got in a relationship with the man that she was taking care of—a man who looks a lot like her on-again, off-again boyfriend G-Eazy. The budding romance happens over drinks: Scenes show the two going to bars and getting drunk together, and cozying up at parties.
What comes next is harder to watch: Halsey is shown wiping blood from the man's face after he got into a bar fight, fighting with him outside of bars, and even confronting him about stealing money from her to buy booze. Eventually, the man begins to abuse her, taking his rage out on her. One of the final shots shows Halsey's breaking point, as she watches the police escort him away.
Watch the full video, below.
This video contains depictions of alcohol abuse. If you or anyone you know suffers from alcohol abuse, you can call the National Council on Alcoholism and Drug Dependence's hotline at (800) 622-2255.