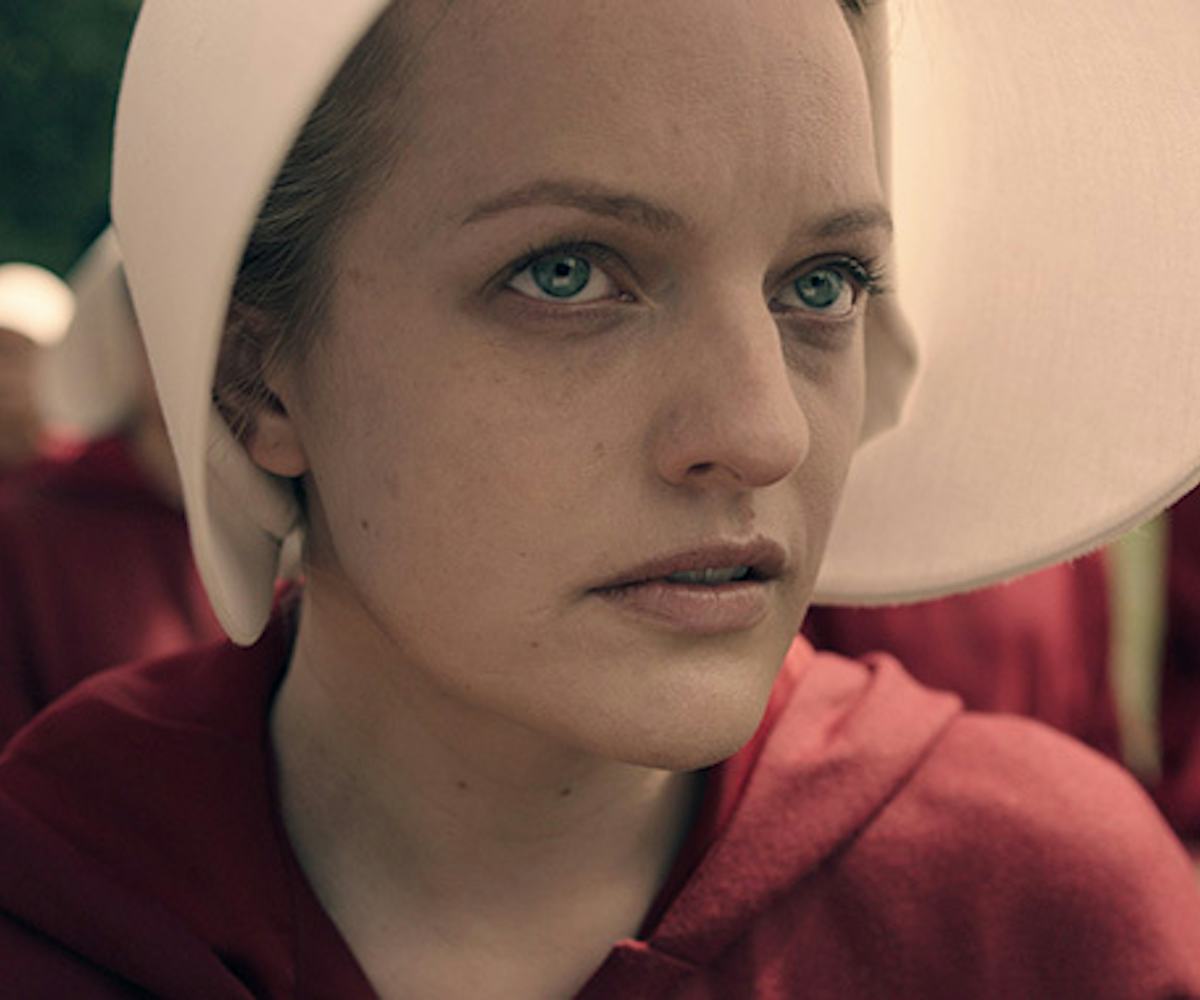 Photo courtesy of Hulu
The Haunting First Trailer For Hulu's 'The Handmaid's Tale' Is Here
Chillingly fitting for today's political climate
With Trump's incoming administration, women in the United States have a lot at stake, including affordable access to reproductive healthcare and our constitutional right to a safe and legal abortion. If we continue in this direction, we could (horrifyingly) end up in a place similar to the futuristic totalitarian society depicted in Hulu's new series, The Handmaid's Tale. The 10-part series starring Elisabeth Moss, Samira Wiley, and Alexis Bledel is based off of the 1985 dystopian novel by Margaret Atwood about a fictional world, the Republic of Gilead, in which women have no rights and there is a rampant fertility problem. In order to increase the population, government officials force young, fertile women, "handmaids," to help affluent couples procreate in the form of sexual slavery. 
These handmaids wear maroon, Mennonite-like dresses and white bonnets, and are no longer allowed to used their given names. All women in Gilead are stripped of their names and are forbidden to speak their minds. In the first trailer, we see main characters Moss and Wiley being chased by police during what looks like a protest—presumably for women's rights—and captured. "So much of the story is about power and the shifting back and forth of it as well," Moss told Entertainment Weekly, adding that her character actually embraces her sexuality in the film and uses it to gain power. "It's a very big part of the plot that she figures out and at some point starts to use it."
Despite the book having been released more than three decades ago, the story is, sadly, still as timely as ever. Check out the trailer for the show, premiering April 26, below.