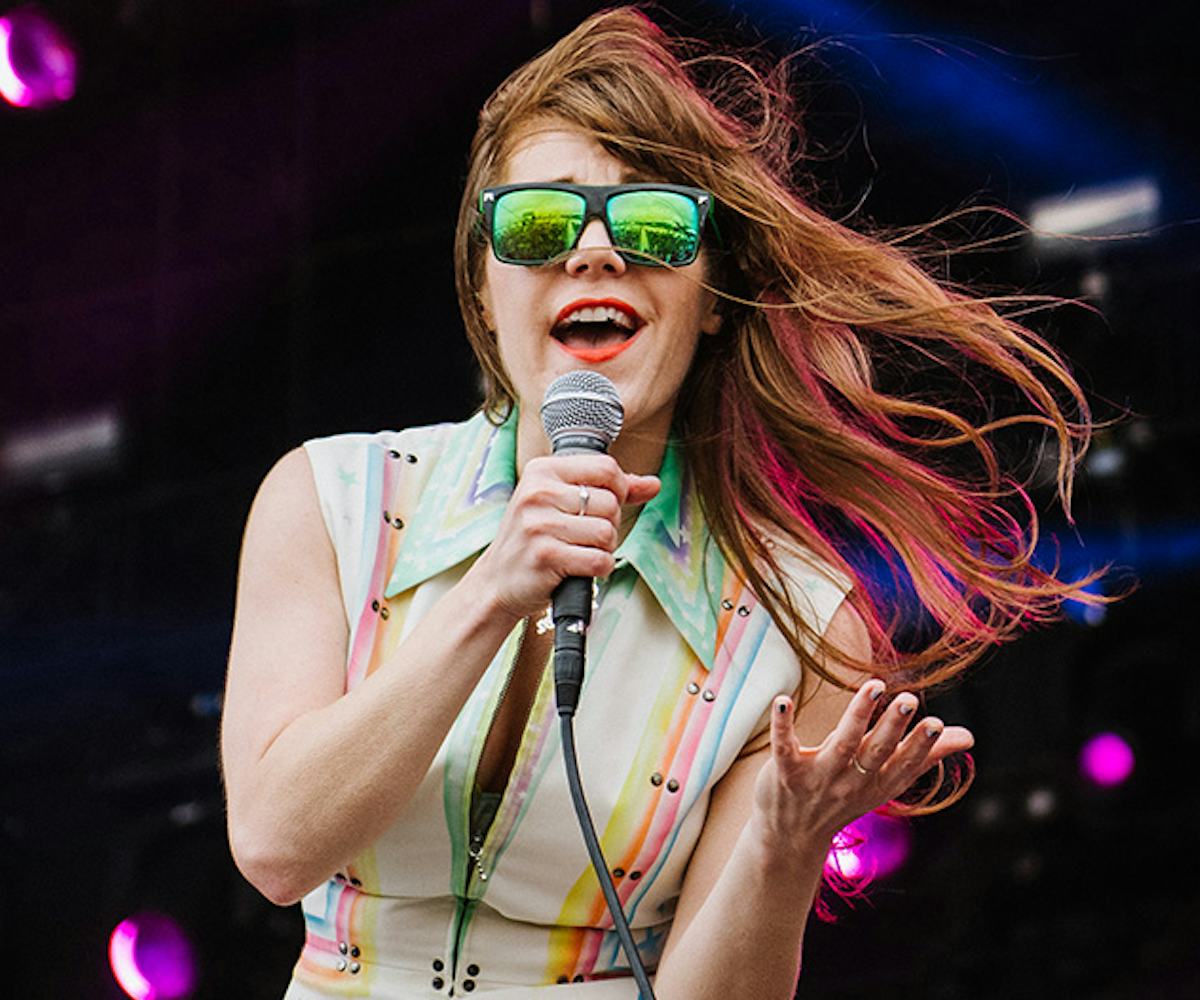 photographed by nina westervelt
30 rad pics from hangout fest 2015
Another Hangout Fest has come and it has gone and we've got the tan lines to prove it. This past weekend, Gulf Shores, Alabama flooded with folks from all over the nation with one goal in mind: to both get up and get down on the beach, because how often can you see artists like Tove Lo and Beck while getting sand between your toes? (Spoiler: Not often.) Hangout Fest prides itself on being the sandiest music festival. Plus, with a lineup as diverse as this year's, there was something for everyone. 
Ahead, 30 of the raddest pictures from what could quite possibly be the best Hangout Fest yet. Now, if anyone has any tips for getting 100% of the sand out of our luggage, let us know. We've still got a slew of more festivals to attend this season.
"Peace out, Hangout Fest," from us and Deap Valley.
Straight cheesin' with Steelism's Jeremy Fetzer and Spencer Cullum Jr.
Attention Halsey: Let us borrow that frock? Please and thank you!
Sandal game strong.
Talk about a super group: Win Butler and Regine Chassagne of Arcade Fire with Preservation Jazz Hall Band.
Get your tambourine on.
Mixing prints has never looked more effortless.
Zella Day has arrived!
The crowd throwing up the official Hangout Fest hand-sign during Zella Day's set.
Ladies and gentlemen, Jenny Lewis.
Feelin' pretty blessed to have shared this moment with our fave.
We can always count on Paramore's Haley Williams to slay the hair game.
The ultimate Hangout Fest girl group.
Blue hair? Check. Red lip? Check. This girl's beauty look is so on point.
Did we briefly faint after Spoon played? Maybe.
Suffers singer Kam Franklin's got it going on.
Hanging out with Sylvan Esso at Hangout Fest. How meta.
Dave. Grohl.
The crowd at the Foo Fighters is basically us all day, every day.
Men in paisley? Don't mind if we do. Thanks for showing us how it's done, Future Islands.
Sorry, Justin Bieber, but Father John Misty is definition swaggy.
Sitting pretty with Jeff the Brotherhood.
We've got a fever and the only prescription is more Tove Lo.
Mary Lambert gave us a lesson or two in twirling.
Beam us up, St. Lucia—erm, Jean-Philip Grobler!
Elle King needs no introduction. Girl's got it going on.
2015 Grammy Award winner Beck showing us exactly why he won Album of the Year.
There's sand underneath these folks—we promise.
Did Mark Foster of Foster the People set off the fireworks? That's a secret we'll never tell. XOXO.
Honestly, we still can't believe we got to witness the legend Charles Bradley perform in the flesh, but man, are we thrilled we did.