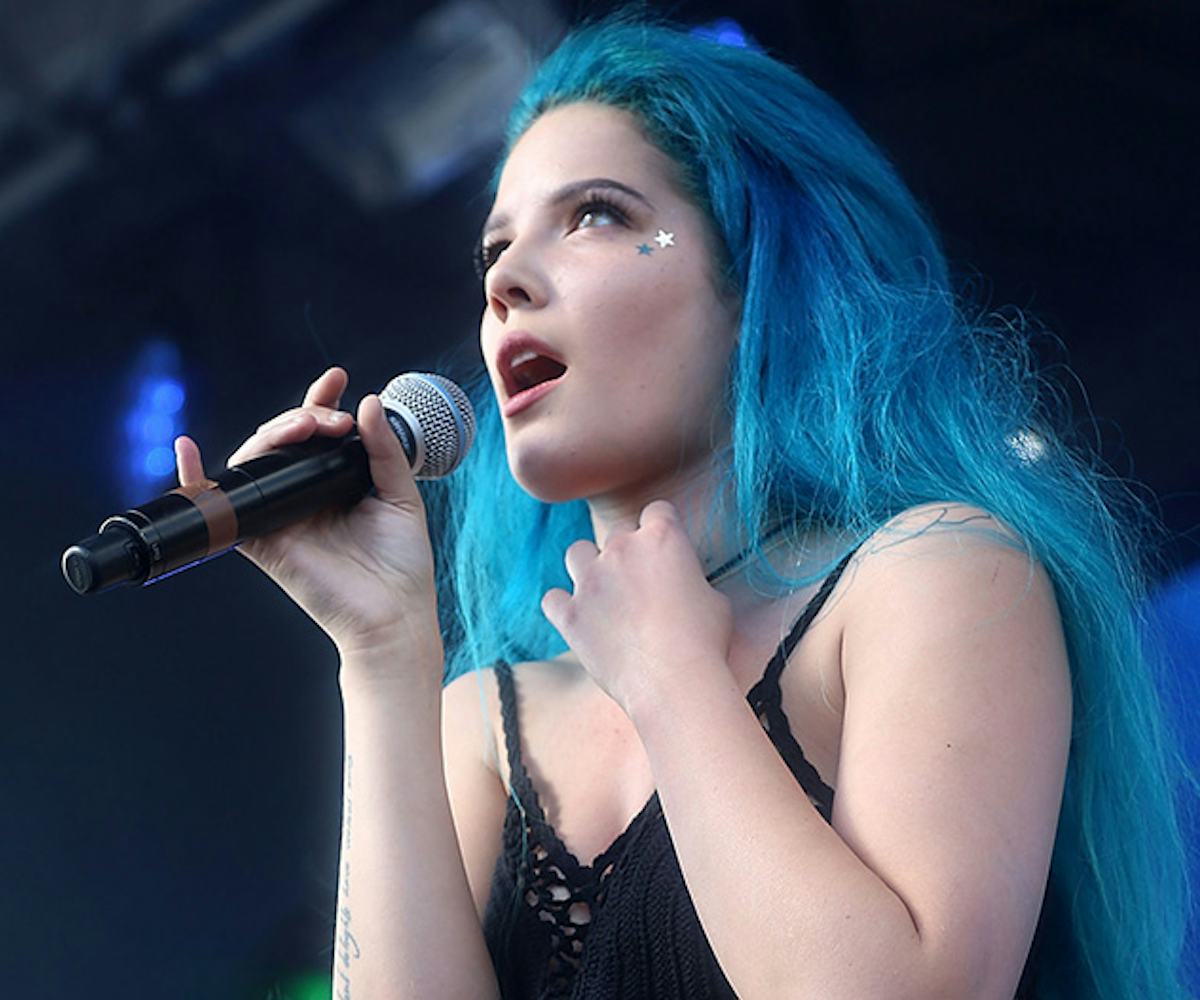 Photo by Rachel Murray/Getty Images for PANDORA Media
the 10 artists to see at hangout fest
We are but a few days away from the coolest party of the summer. Come Friday, May 15, thousands of folks will gather on the beaches of Gulf Shores, Alabama, to get up, get down, and party at Hangout Fest 2015. It's the only festival to be held on an actual beach, which automatically puts any spring break experience to shame because, well, spring break.
This year, over 50 acts will take the stage over the festival's three-day run. If that sounds a little overwhelming, it's because it is—it so awesomely is. One simply cannot see them all, but with a lineup as diverse as this year's, there's enough aural stimulation to please everyone. Just be sure to make time for the following 10 artists. Because hey, life's a beach; might as well make the most of it.
Elle King
Raw, raspy, and slightly rude (in the best way possible), Elle King's got a spunk that'll bring out the badass in all of us. Plus, anyone who covers Khia's "My Neck, My Back" automatically gets an A+ for awesomeness.
St. Lucia
Every year, music critics and casual music listeners debate over what's going to be the song of the summer. Why debate, though, when Jean-Philip Grobler's been making the music of the summer for three years straight. St. Lucia's warm, electronic dance music is a refreshing departure from the EDM scene. It lifts you up and keeps you there—perfect for a beach party like Hangout Fest.
Jack Ü
Diplo and Skrillex cannot physically make a baby, but they can sonically—and what a beautiful baby they've made. Jack Ü brings together the best qualities of two of the biggest producers in the world: Diplo's worldly influence and the crassness of Skrillex. Songs range from quasi emotional tracks like "Where Are Ü Now" with Justin Bieber to ear-busters like "Fabreze." Jack Ü's set will give you an education you won't forget for a loooong time.
Halsey
This technicolored twentysomething seems to have an endless bounty of knowledge when it comes to love, sex, and growing up. She delivers it in a way that doesn't glorify it, though. Her sets are intimate without being sappy. Halsey is most definitely one to watch.
Vance Joy
This Aussie has had his praises sung by everyone from big name music sites to Taylor Swift. His single "Riptide" skyrocketed him to fame, and seeing it come to life on stage is a joy.
Toro y Moi
There's going to be a lot of hard beats and guitar strumming at Hangout Fest this year. The best way to balance out your sonic palette is with Toro y Moi, the chillwave artist who defines California cool. Expect vibes on vibes on vibes.
Adventure Club
Adventure Club is straight-up fun. The Canadian-based EDM duo of Christian Srigley and Leighton James disrupt the traditional, Top 40 EDM sounds with Mortal Kombat-laced productions. They've been killing the game at festivals like Ultra and Electric Zoo, and seeing them turn it up on a beach will be nothing short of spectacular. Plus, they're #babe status.
Jenny Lewis
It's Jenny Lewis. Need we say more?
Zella Day
The voice that comes out of Zella Day is one to be reckoned with. It could fill a stadium. She makes cinematic pop tunes that hit you right in the feels.
MisterWives
There's a reason this New York-based group is climbing the charts at a meteoric speed. They're balls of fun that are really just here to have a good time. There are a lot of dance artists playing Hangout Fest, but MisterWives has found a way to get the people moving without the traditional 808 bump.