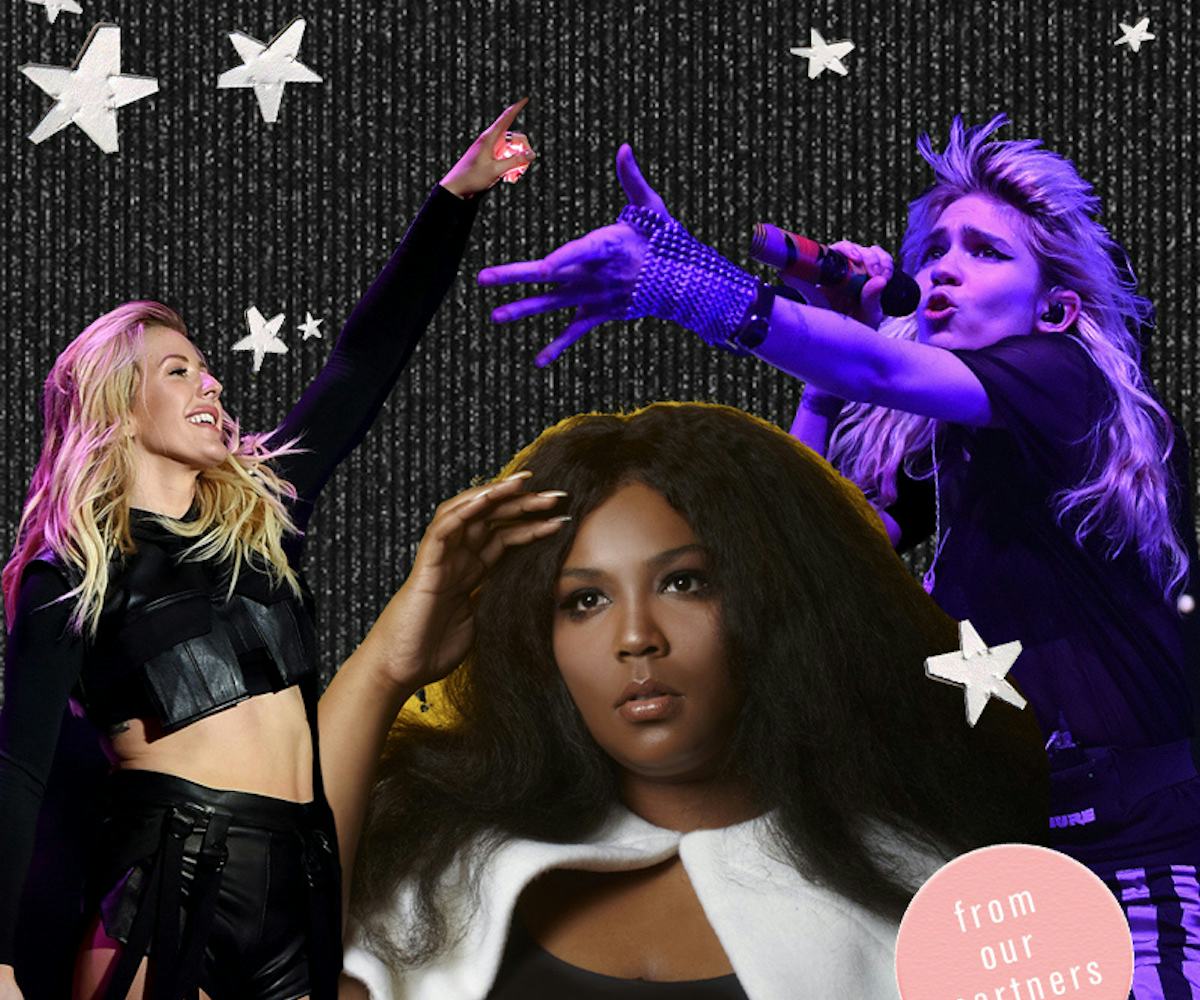 Photo by Kevin Winter/Getty Images for Coachella; courtesy of Atlantic Records; by Mike Windle/Getty Images for Coachella.
The Unofficial Celebrity Guide To Hangout Fest Style
Each music festival has its own, signature style. Coachella has flower crowns; Gov Ball is all about New York grit; Burning Man has, well, it has a little bit of everything. Hangout Fest is likewise a unique one. It takes place on a literal beach, next to a literal massive body of water. Swimsuits and sandals are probably the first things that come to mind, style-wise, but we're here to push you to think outside of the box. This year's lineup is riddled with standout women, each with an outstanding style that, depending on how you work it, can be adapted for a little fun in the sun. The vibe of Hangout Fest encourages experimentation and individuality. Our best bet? Finding an artist and seeking ways to make their look your own. Ahead, learn how to do just that with three of Hangout Fest's most exciting female performers Ellie Goulding, Grimes, and Lizzo. Street style photographers, like fortune, favor the bold. Here's how to get favored.
Ellie Goulding
Ellie Goulding's signature is her Dr. Martens. You'd be hard-pressed to see her perform in anything but. Her love of black might seem like a not-so-wise beachwear decision, but with the right pieces, your sporty-goth beach vibe is all but made. Look to high-waisted shorts and a crop top. Those will be your beach BFFs. Top them off with some futuristic shades and the world is yours for the taking. Anything can happen, right?
Spitfire, 53mm Round Mirrored Sunglasses, $45, available at Lord & Taylor; Dr. Martens, Jadon, $170, available at Dr. Martens; Nasty Gal, Moving On Up Vegan Leather Short, $68, available at Nasty Gal; ASOS, Crop Top in 'Mesh And Bandage,' $41, available at ASOS.
Lizzo
Rising alt hip-hop artist Lizzo is all about a statement coat. What goes beneath it can be as loud or as subtle as you want it to be—just make sure the coat does the talking. Throw on a pair of trusty sneakers and amp up the confidence, and boom! You're on the Lizzo tip. Embrace the power of a lightweight, but eye-catching coat and gear up for the turn up.
Badacious, Gotham White Horned Snapback, $80, available at NYLON Shop; LAUREN RALPH LAUREN, Ribbed Mockneck Dress, $147.20, available at Lord & Taylor; Joyrich, Safari Grid Jacket in 'Off White,' $212, available at Joyrich; adidas, Superstar Shoes, $80, available at adidas.
Grimes
When it comes to Grimes' style, approach it with an "If you think it, you can wear it" attitude. Grimes has the unique ability to make everything work: bold patterns, mixing those bold patterns with other bold patterns, and, above all, comfort. Dress up because you want to dress up, not because there's a possibility of being photographed. Play with color, mix trends, and the high and low; make it your own. That's what it takes to be an Art Angel.
adidas, Cutout Track Jacket, $75, available at adidas; Faith Connexion, Frill Bodysuit, $310, available at VFILES; Scrap City LA, Iridescent Fanny Pack, $38, available at NYLON Shop; Maykool, Black White Stripes Ruffle Hem Wide Leg Shorts, $25.99, available at Maykool; YRU, Karazii Mesh in 'Black,' $95, available at YRU.