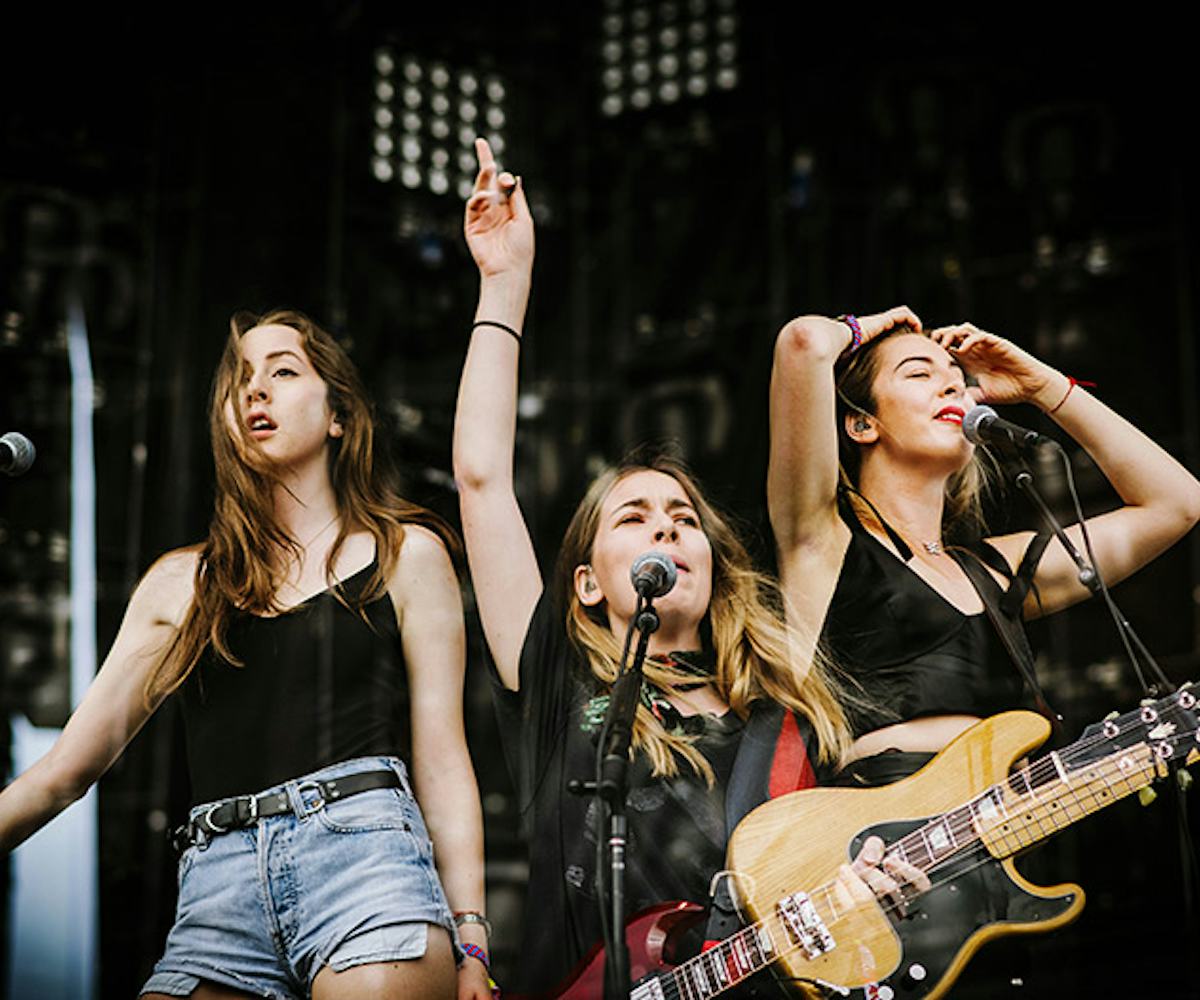 Photographed by Nina Westervelt
The 25 Most Magical Moments From Hangout Fest
AKA the coolest beach party, ever
Hangout Fest is a peculiar music festival. Located smack dab between Pensacola, Florida, and Mobile, Alabama, the festival is removed from most of anything—aside from surf shops, Waffle Houses, and condo-lined white sand beaches. For one weekend, though, the town of Gulf Shores, Alabama transforms into a hub of music, food, and partying. Now in its sixth year, the acts have gotten bigger, but the festival has remained true to its original intent: throw the best beach party, ever.
This year, it delivered in spades. With headline acts like Florence + the Machine, The Weeknd, and Panic! at the Disco—a last minute addition in the wake of Calvin Harris' car accident the night before he was scheduled to headline—the lineup holds a candle to other major events, like Coachella and Gov Ball. What separates it from the others, though, is its location. On one side of the main stage is the one major road along the coast and on the other is the Gulf of Mexico, which means that you could get your ocean fix while dancing to HAIM this year. It's wonderful, really. And as such, it makes for excellent sets and fosters an environment that seems to break the fourth wall between the performers and their audience. It's a festival designed to help its goers kick back and vibe the day away. To say it's one of the more magical weekends of the year would be an understatement, but there really is no other way to describe and do it justice. Good thing pictures speak a thousand words. Here's 25 thousand of 'em.
The Struts
Meg Mac
BØRNS
BØRNS again, because, like, this photo has us feeling some type of way.
The Weeknd
Atlas Genius
Cage The Elephant's Matt Shultz
The Muddy Magnolias
So, this festivalgoer broke rule number two, but, like we said, it makes for great photography. 
Cage The Elephant
Pink flamingos flocked the crowd at Panic! at the Disco.
Panic! at the Disco's Brendon Urie
That Panic! crowd
Run the Jewels
Grimes
The sisters HAIM
POWERS
Courtney Barnett
Lenny Kravitz
Them Golden Hour vibes
Ellie Goulding
Cool look
Living goddess Florence Welch
Another one, because Florence + the Machine is magical.
That's all she wrote!