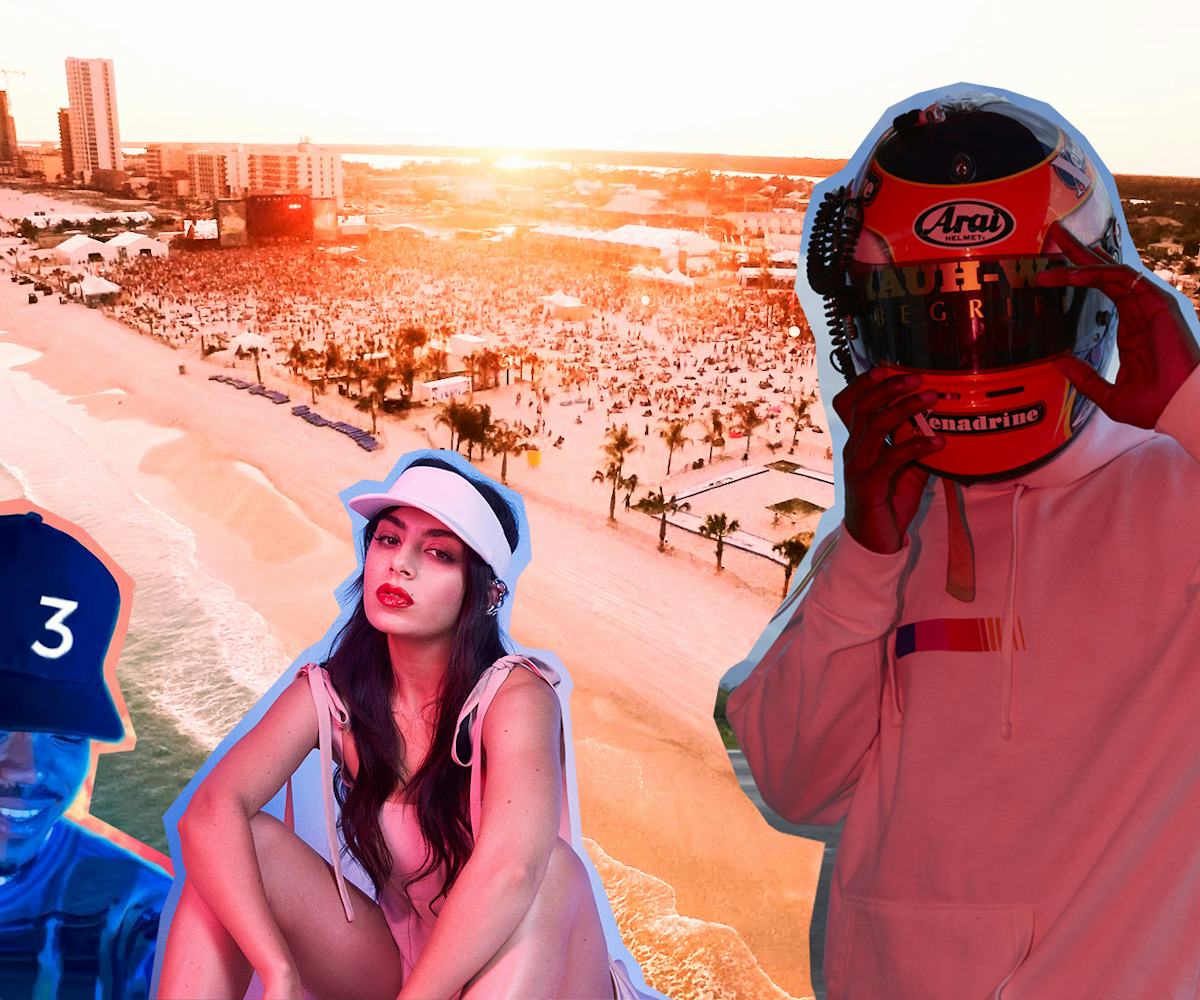 Photo courtesy of Hangout Fest; Chance The Rapper; Atlantic Records; Boys Don't Cry/Wolfgang Tillmans
Frank Ocean Tops Hangout Fest's 2017 Lineup
Along with a few Mumfords, Sons, Chances, and Pilots
Let's face it: Festival season never ends. Just when you thought you'd get a reprieve from all the street style galleries, packing guides, and the lot, out roll the new lineups. Say sayonara to whatever budget you may have allotted for yourself because next year is already off to a must-see start.
First up, it's Alabama's Hangout Festival. You know, the one that's literally on the beach? Last year, the relative newcomer to the circuit had Florence + the Machine and The Weeknd headline. Now, in its seventh year and a certified destination, it's scored Frank Ocean as a headliner. (R&B's elusive prince is not playing around next year.) Mumford & Sons, Chance the Rapper, and Twenty One Pilots also top the bill. The rest of the lineup dances across genres. Franz Ferdinand is coming back, Charli XCX will bring the "After Party" to the beach, and Sigur Rós will cast a few spells. 
The complete lineup is below. Three-day tickets will go on sale beginning Thursday, December 1 at 11am CST. See you on the beach of Gulf Shores, Alabama, this May!