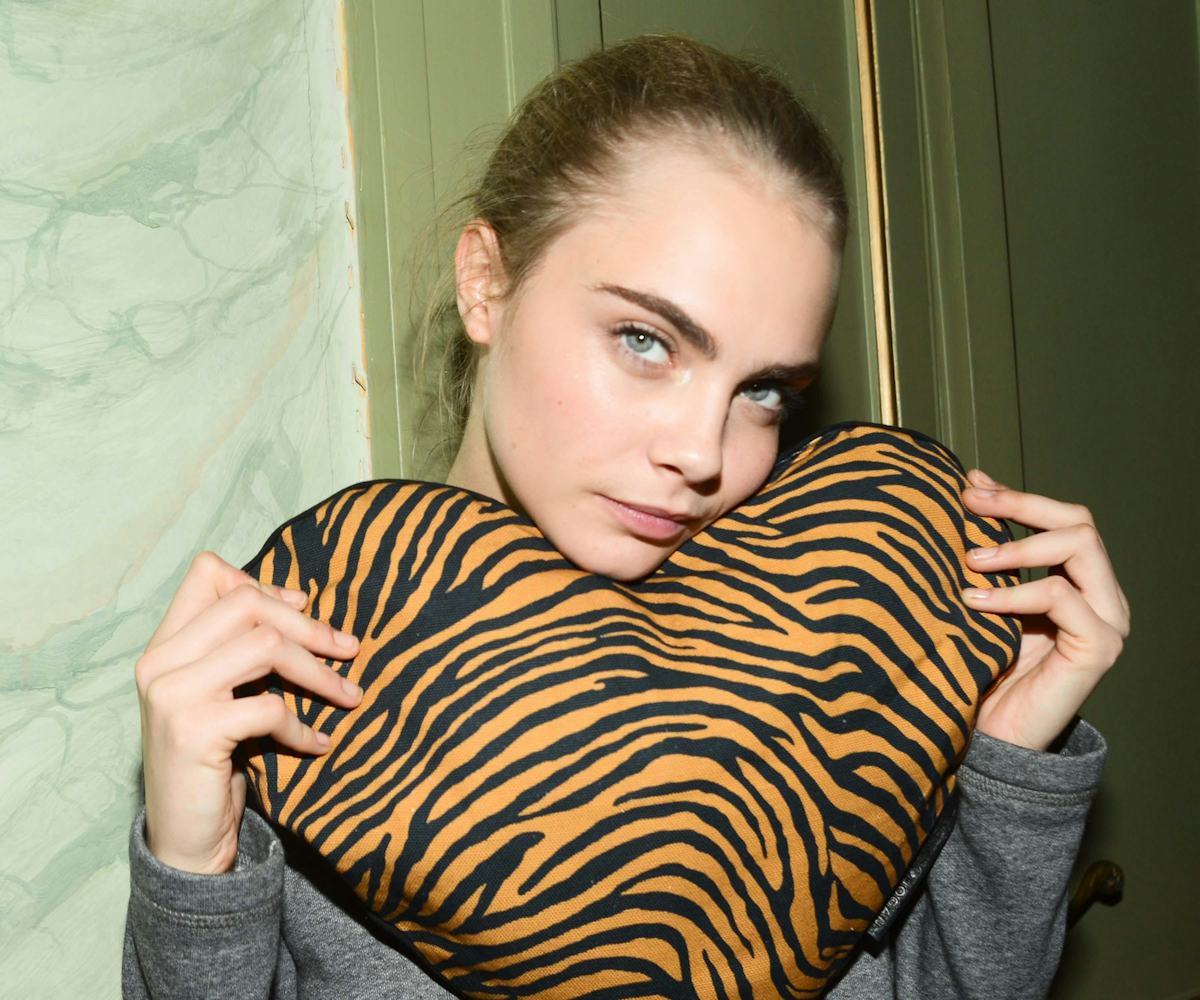 Joe Schildhorn /BFAnyc.com
happy birthday cara!
because everyone needs a monkey onesie.
Today may be a boring Monday for most of us, but for mega-model Cara Delevingne today is extra special because it's her 21st birthday. Turning the big two-one might not be such a big deal in the U.K., where the legal age to party is 18, but in the U.S. turning 21 officially marks you as an "adult." Well, by the numbers at least.
In honor of Delevingne's big day, we compiled all the presents we think she'd want, from a monkey onesie to a tank with her super-role-model Kate Moss' name emblazoned on the back. A doughnut flask would come in handy for any secret parties she wants to throw, and it fits nicely into a Marc Jacobs Union Jack backpack or Beavis and Butt-Head clutch bag.
OK, in retrospect maybe these are just presents we wish someone would give us, but shouldn't you always give a gift you'd hope to receive? Check out our picks and treat yourself to a little of this birthday love. Un-birthdays are worth celebrating too!