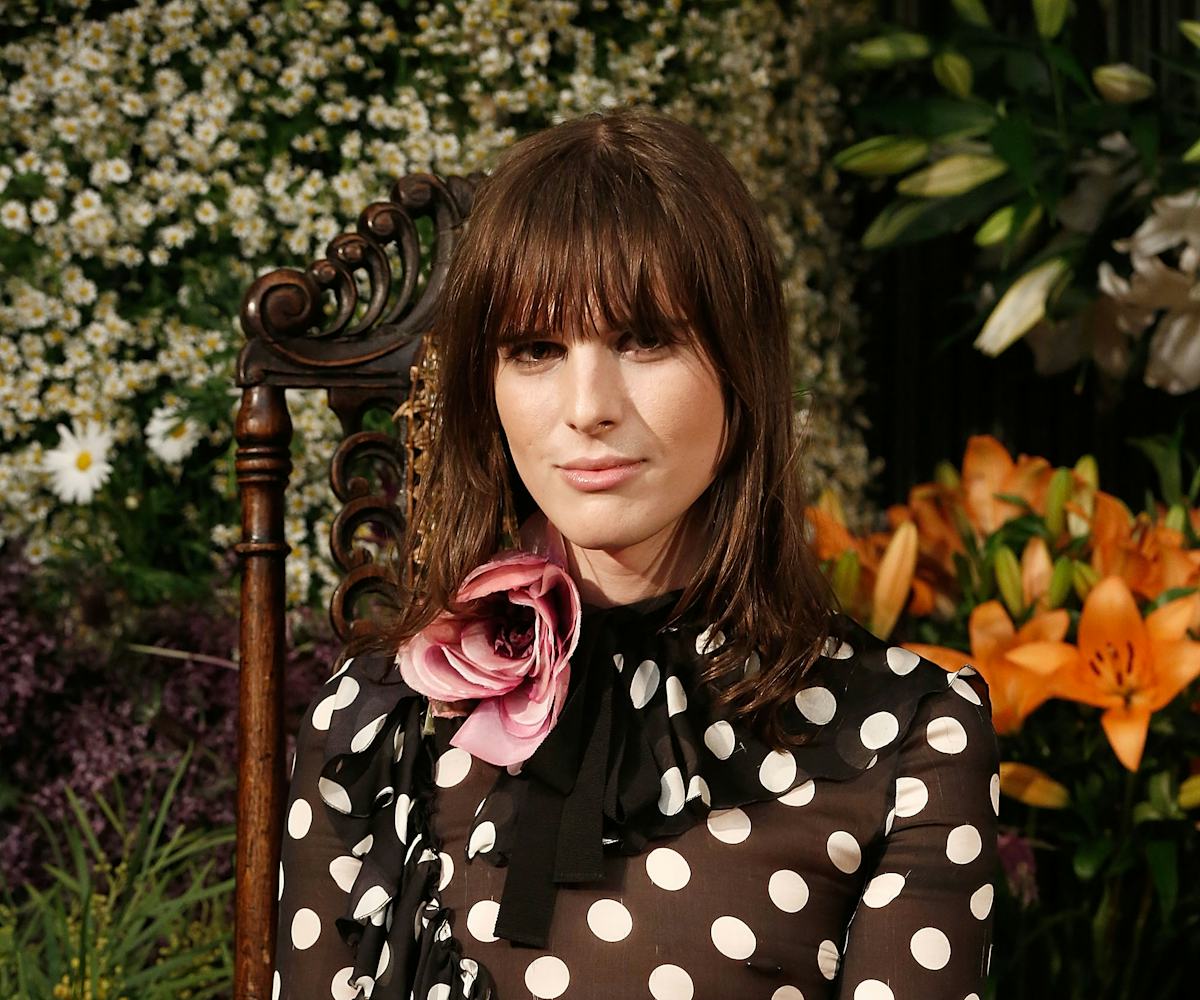 Photo by John Phillips/Getty Images
Hari Nef Has Been Nominated For Model Of The Year
Models.com officially revealed its annual list of nominees for the Model of the Year Awards, and we're pleased to see a certain transgender model in the running. Hari Nef was nominated for Breakout Star, which is described as the following: 
Like model of the year, the breakout star has had a substantial presence on the modeling scene, only their careers have just begun take off in the past several seasons. As a newcomer to the fashion industry, these rising stars have racked up coveted campaigns and impressive editorial work in a short period of time and are set to leave a lasting mark on the industry.
Nef is in very good company for her category—other nominees include Adwoa Aboah and Selena Forrest. Additionally, Nef was nominated for Social Media Star of the Year, but she'll have to beat out Chrissy Teigen, Gigi and Bella Hadid, Kendall Jenner, Hailey Baldwin, Ashley Graham, Jasmine Tookes, and more.
Nef uses her platform to raise awareness for all issues, whether she's speaking out against police brutality or giving genuine advice to her followers. She's a model, actress, and activist, a powerful combination that she's proud to balance.
The fight for better representation in the fashion industry continues. Not only do consumers want to see more diversity and inclusion, but so do the models that are hired to do this work. Minorities shouldn't have to reimagine themselves in campaigns because they continue to be left out of the spotlight. Right now, we can at least celebrate Nef being honored with this amazing gesture, though.