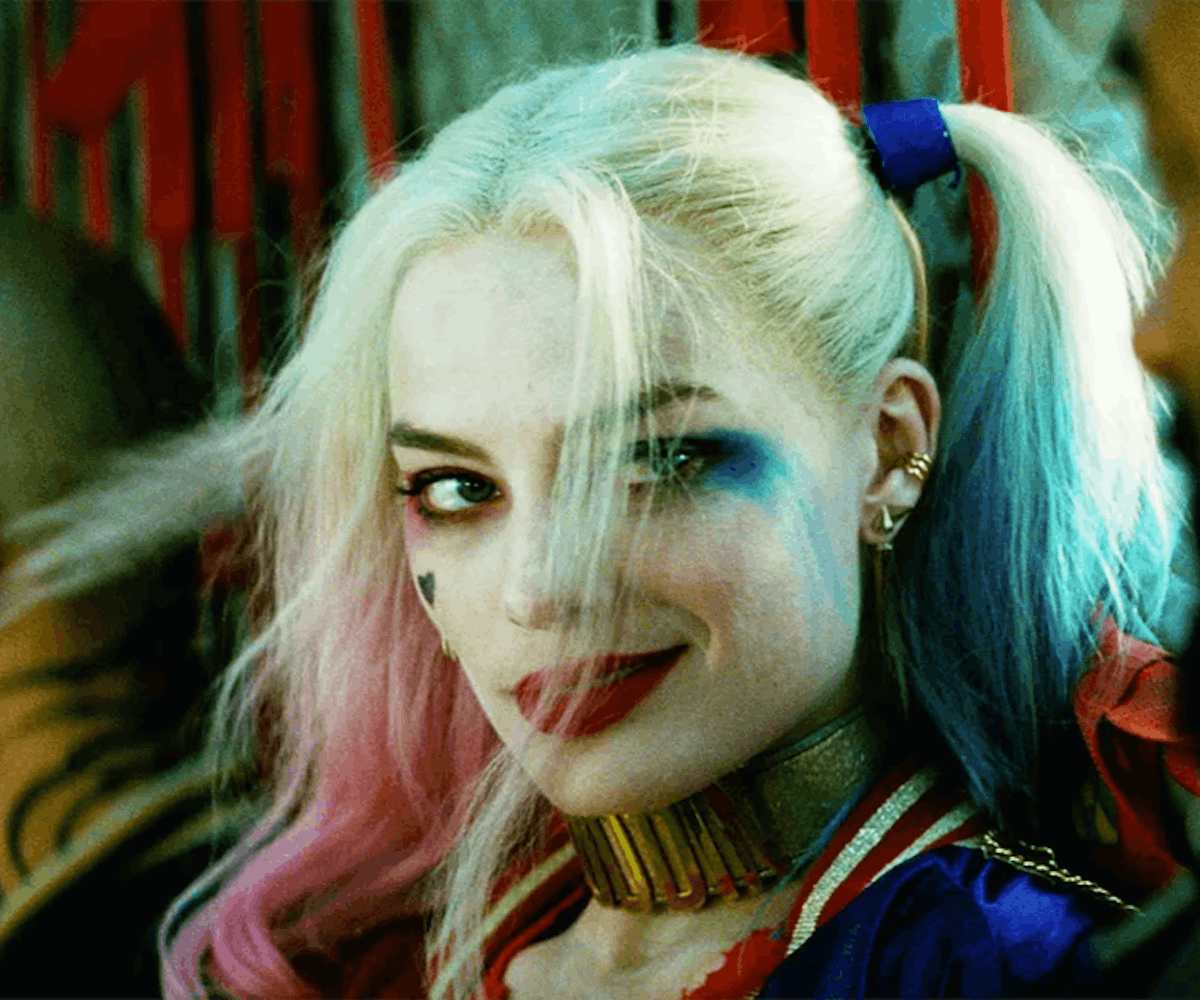 Image via Warner Bros
Harley Quinn And Batman Are Coming To The Screen Together
In a panel run by Warner Bros. Animation at San Francisco's Comic-Con, the production company announced that one of this year's most beloved characters will be returning to the screen in 2017: Batman and Harley Quinn will tell a completely new story.
Since the announcement was made by Warner Bros.' animation team, the upcoming film may very well show Harley Quinn in a different form than her Suicide Squad outfit, made famous by Margot Robbie. While Harley Quinn has been a mainstay in DC Comics since her first appearance in 1993, her first titular movie appearance may help to clarify her backstory and give fans a deeper look at the character. The story will be written by Bruce Timm, who created the character of Harley Quinn, so comic fans can expect some compelling new insights come next summer.
Fans of Robbie's portrayal need not stress, though, even if the coming Batman and Harley Quinn is slated to be animated. Back in May, Warner Bros. announced that it was working on a film focused on several of DC's female superheroes and villains, including Robbie as Harley Quinn.
This news also comes after the reveal of Wonder Woman's first trailer, as well as Marvel's announcement that Brie Larson will be stepping into the role of Captain Marvel. This year's Comic-Con is one that is definitely taking women into consideration.
The newly announced Harley Quinn films may be a while away, but fans can finally enjoy Robbie's performance on August 4, when Suicide Squad premieres.