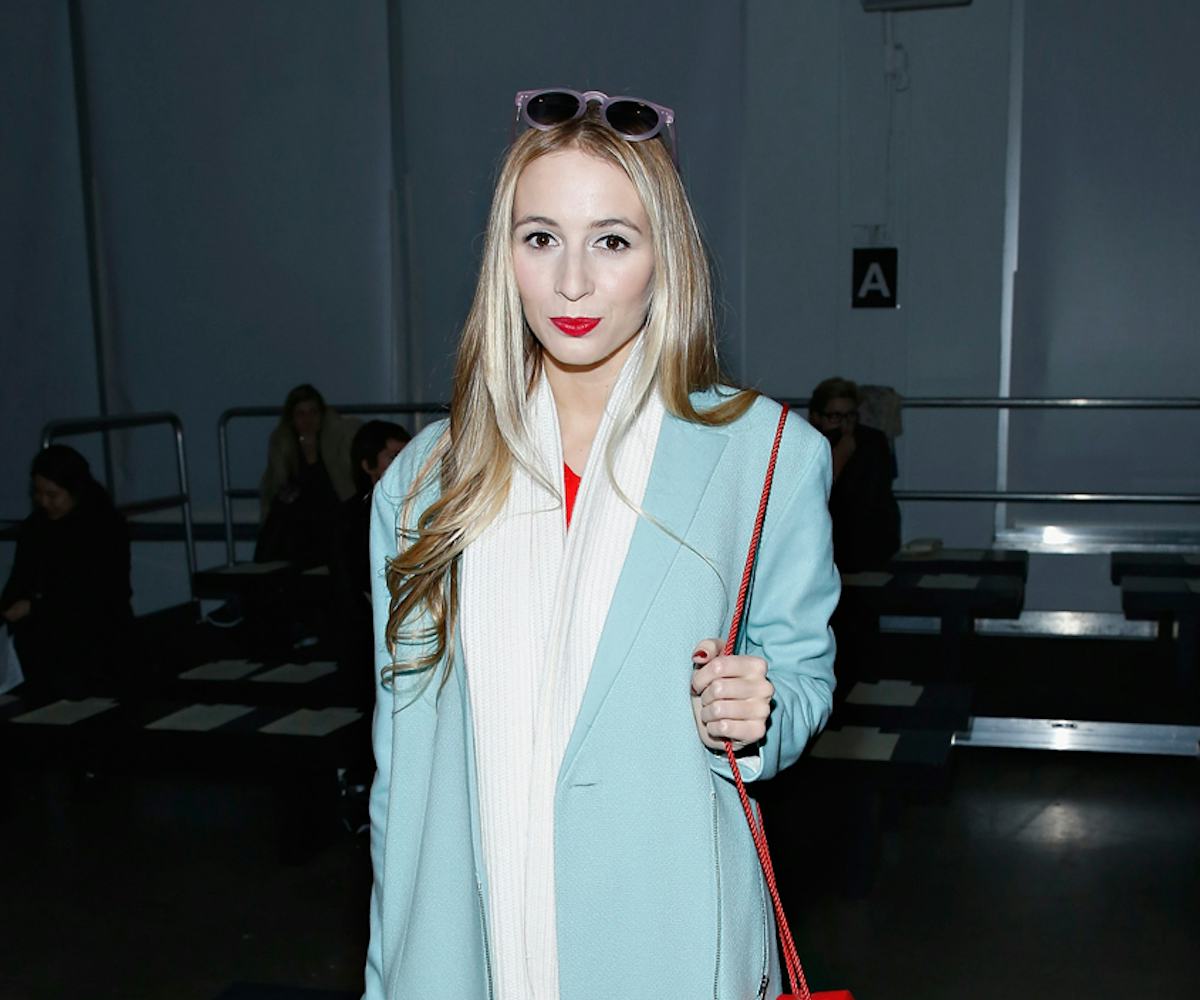 photo by getty images
best dressed: harley viera-newton
all about the red, white, and blue.
Maybe it's the Olympic spirit getting to us, but we're really feeling Harley Viera-Newton's red, white, and blue outfit from Fashion Week.
The DJ paired a pastel blue coat with a white scarf and red accessories to sit front row at a show, and we are obsessed. Instead of letting the winter weather get us down, we're going to take some tips from Viera-Newton's outfit and put a little spring in our step. Here's how...
MUST: 2B White Scarf -- $14.95
TRUST: Asos Trapeze Coat -- $123.15