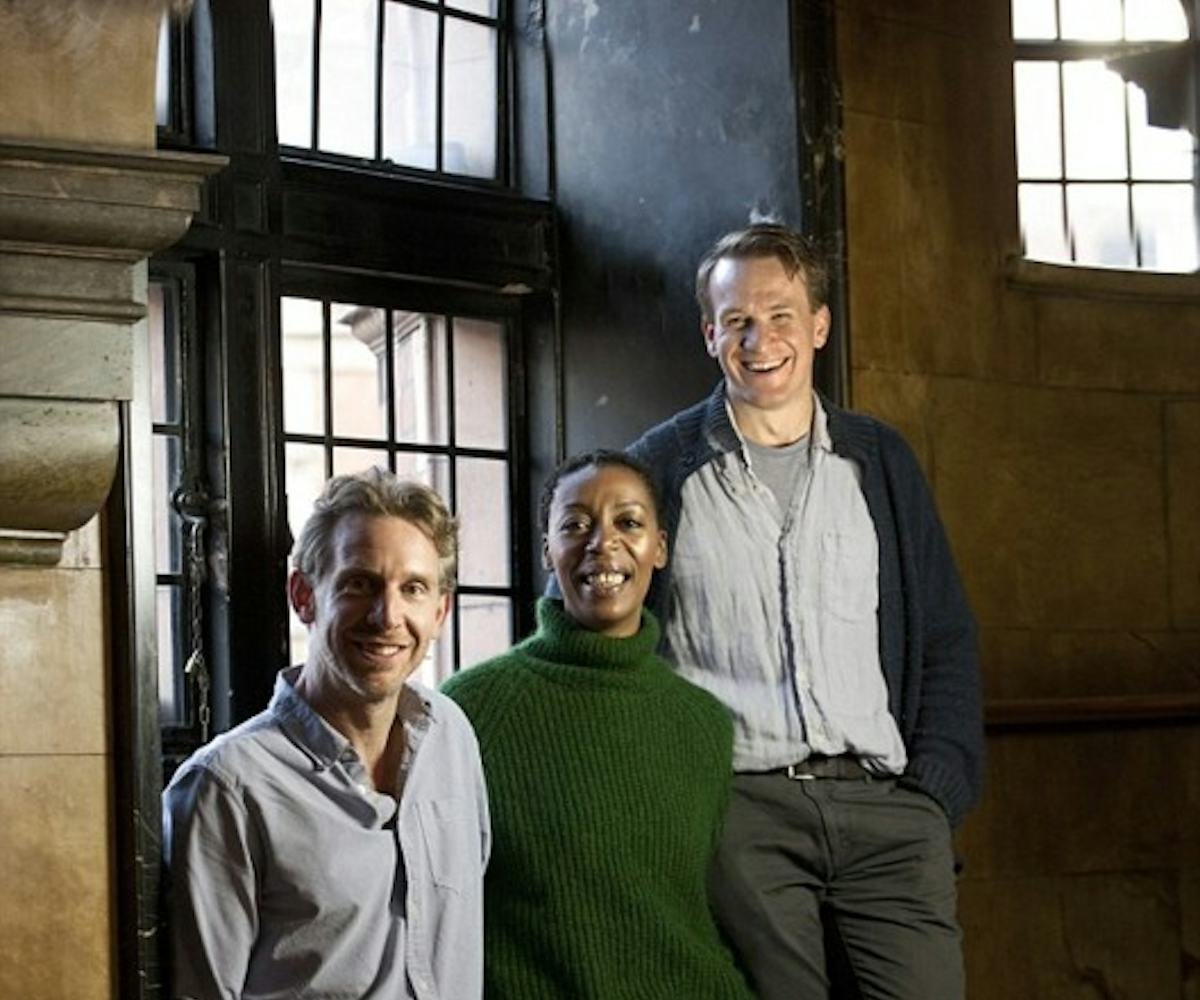 L-R Paul Thornley (Ron Weasley), Noma Dumezweni (Hermione Granger) and Jamie Parker.
Meet the Cast of 'Harry Potter and the Cursed Child'
including a black Hermione
The London stage production of Harry Potter and the Cursed Child is easily one of the most anticipated theater events of 2016, and now it's got its leads. The play's official Twitter account has confirmed that British actors Jamie Parker, Paul Thornley, and Noma Dumezweni will be portraying adult versions of Harry, Ron, and Hermione, respectively. This will make Dumezweni the first black actress to play Hermione, and J.K. Rowling herself is thrilled at the inspired bit of casting. "Canon: brown eyes, frizzy hair and very clever," the author tweeted. "White skin was never specified. Rowling loves black Hermione."
Rowling, is of course, right. Hermione became known as a white character after Emma Watson portrayed her in the film, but in the books her race is ambiguous. She is referred to only as "Mudblood," which makes her a minority in the wizarding world. To hammer the point home, Rowling even tweeted out fan art that shows Hermione as diverse. 
Dumezweni is an accomplished actress who won an Olivier award in 2006 for her performance in A Raisin in the Sun and who most recently replaced Kim Cattrall as the lead actress in Linda. We already know that Cursed Child will pick up after the epilogue of Harry Potter and the Deathly Hallows, with Harry as "an overworked employee of the Ministry of Magic, a husband and father of three school-age children," and that Harry's son is coping "with the weight of a family legacy he never wanted." Harry Potter and the Cursed Child hits London's Palace Theater in July.