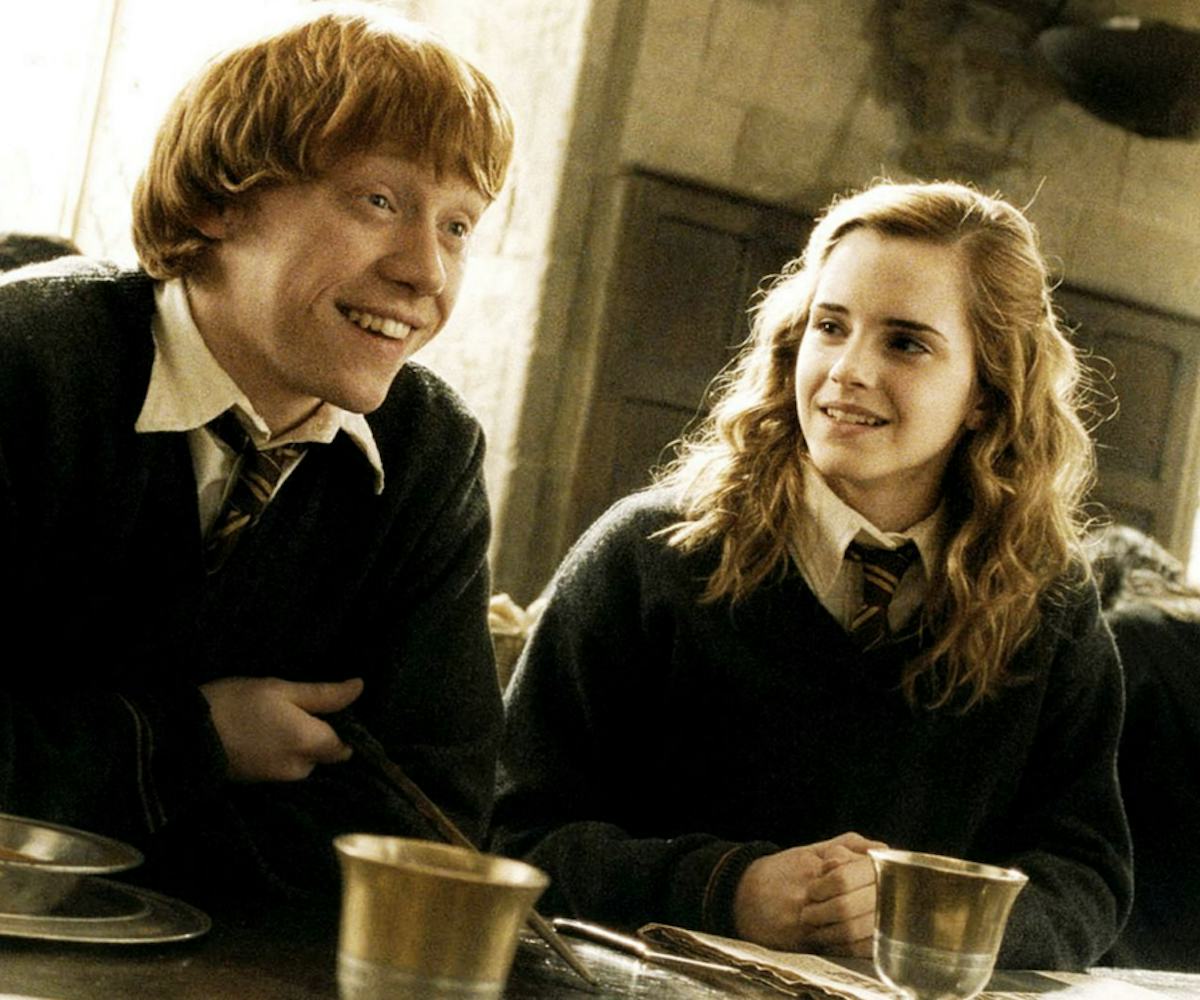 Photo courtesy of Warner Bros.
Hermione and Ron Are All Grown Up In New "Cursed Child" Family Portraits
Meet their daughter Rose, too
Yesterday, we introduced you to the grown up Potters, as they'll appear in the upcoming stage play "Harry Potter and the Cursed Child." Today, we'd like to formally introduce you to the Granger-Weasleys, made up of the adult versions of Ron and Hermione and their plucky daughter, Rose.
Paul Thornley will play Ron, and Noma Dumezweni will carry Emma Watson's torch as Hermione. Their daughter is played by young stage veteran Cherrelle Skeete, who despite having starred in the stage production of The Lion King, is still awestruck by getting to join the Hogwarts universe. 
"I can't think about how big it is or I'll just faint," the actress told Pottermore. "Putting on my uniform, ready to go to Hogwarts, and seeing everyone else in their uniform was exciting. I've been looking at it every day in the wardrobe department, waiting for the day I can get on the Hogwarts Express." Rowling meanwhile, had nothing but praise for the young thespian, who "plays [Rose] perfectly: bossy but deeply lovable." 
Rowling also shed some light on grown-up Ron. "Ron in his forties isn't very different from Ron in his teens, except that his feet hurt a bit more. Paul's so funny and brilliant in the role." As for Dumezweni, Rowling was overjoyed when the Orange Is the New Black actress was cast as Hermione. "She gets Hermione inside out," she said. 
The play, which picks up immediately after the epilogue of Deathly Hallows and which will almost certainly make you cry, begins preview performances on June 7 at London's Palace Theater in the city's famed West End, and is likely going to shatter records at a pace that would make even Lin-Manuel Miranda, of "Hamilton" fame, blush. 
Check out the Granger-Weasley family portraits, below.