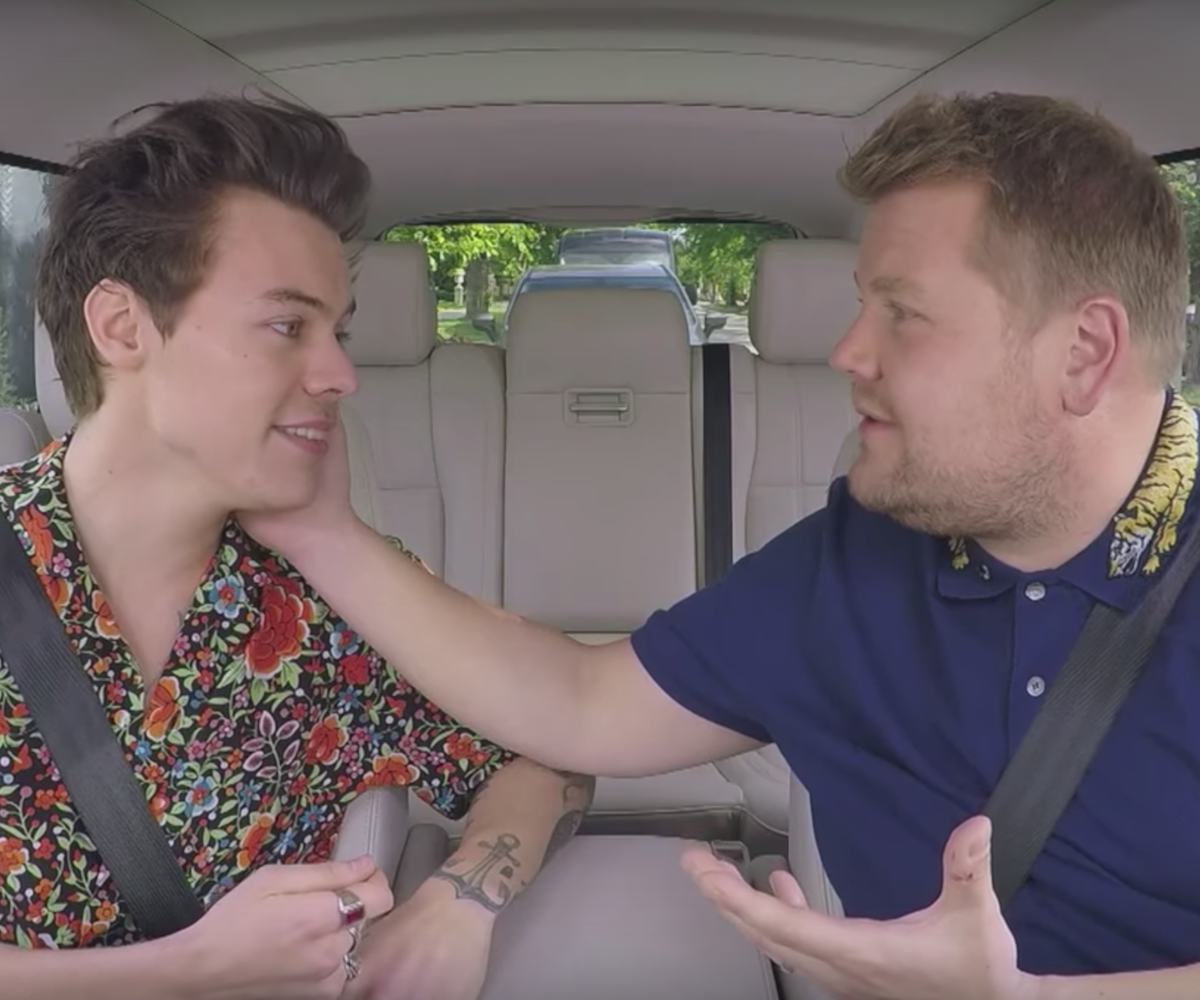 Image via Youtube/The Late Late Show with James Corden
Harry Styles Declares His "Endless Love" To James Corden During "Carpool Karaoke"
"I need to have a chat with your wife"
Harry Styles joined James Corden on The Late Late Show for what turned out to be the most romantic "Carpool Karaoke" segment ever. The two belted out Styles' new single "Sign of the Times," which the singer confessed makes him cry on stage—"in like a cool way," he added.
Then Styles said two of his favorite singers to perform karaoke to are Diana Ross and Lionel Richie, prompting the two of them to sing "Endless Love" as a duet. The song ended with Corden looking lovingly into Styles' eyes and gently cradling his head in his hand as he said, "Why can't I quit you?" 
When Styles says, "I don't want you to," Corden decides he needs to "have a chat with" his wife about his newfound feelings for the singer. "I need to have a chat with your wife," Styles says. 
Styles and Corden also recreated iconic scenes from well-known rom-coms like Notting Hill and Titanic. "I want you to paint me like one of your French girls," Styles says, looking coyly over his shoulder at Corden. We only hope that, unlike Rose, Styles makes room on the door for Corden.
Watch the full segment below.