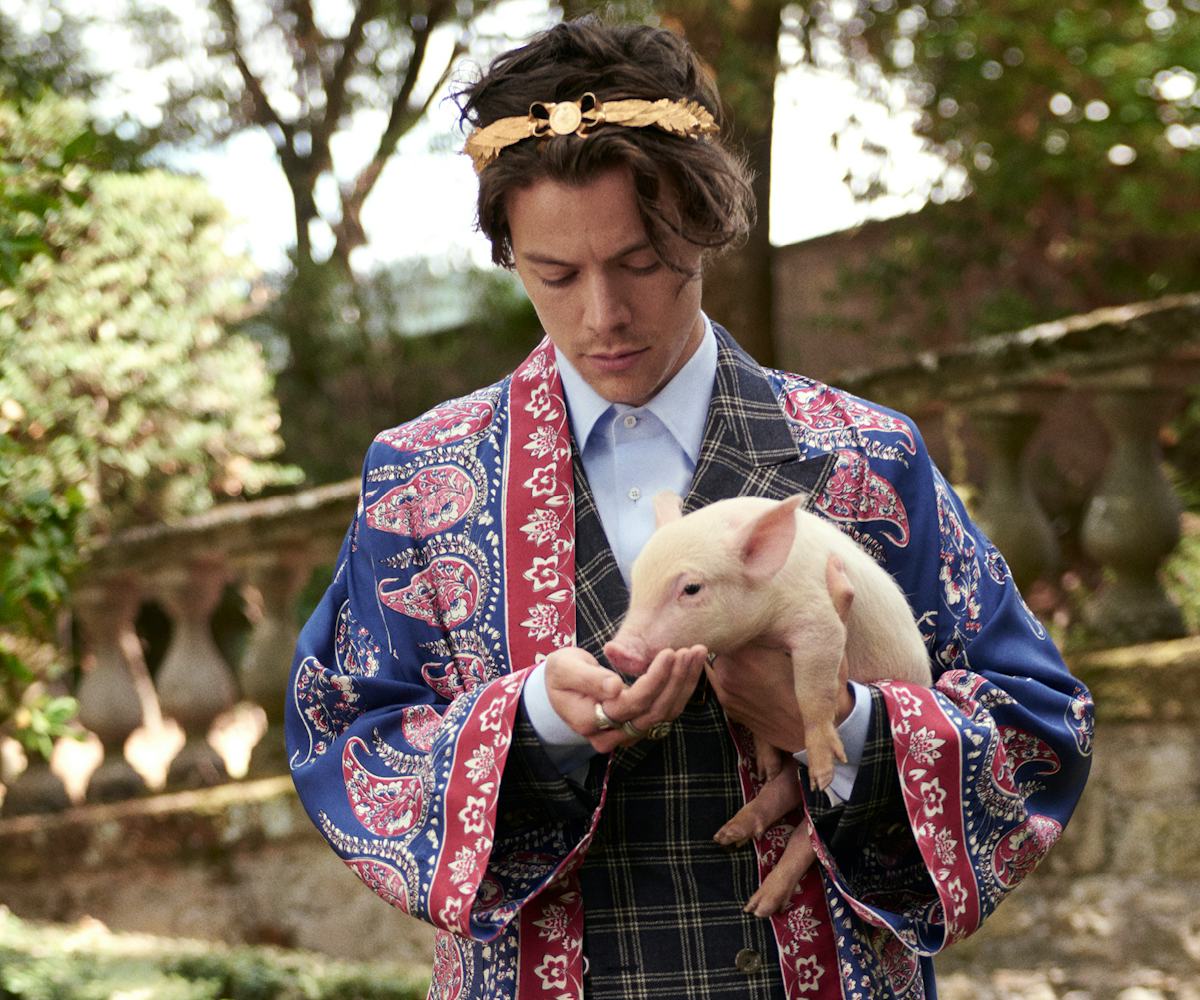 Photo courtesy of Glen Luchford/Gucci
Please Look At These Photos Of Harry Styles Wearing Gucci And Holding Baby Animals
Harry Styles was the unofficial spokesman for Gucci before it actually signed him on as a face for the brand, having been seen rocking so many of its suit designs that we had to write a love letter to his closet. Of course, now that he's a Gucci brand ambassador, his suit game has been upped considerably—and so has Gucci's campaign imagery.
On Tuesday morning, Gucci creative director Alessandro Michele blessed us with the campaign for the new Gucci Cruise 2019 tailoring collection, which features Styles posing in a garden and playing with a lamb, a goat, and a piglet. They are everything we've ever wanted from a fashion campaign, and more. A well-dressed man snuggling a tiny pig and looking lovingly at a lamb? Our hearts have melted.
Styles was shot for Gucci's Fall/Winter 2018 Tailoring campaign in a fish and chips restaurant with a couple of dogs and a pet chicken. And while that was also adorable, we were in no way, shape, or form prepared to see him snuggling with baby farm animals while wearing tailored suits, Gucci sneakers, and a royal gold headband.
We truly cannot stress how important it is that you see these photos of Styles holding baby animals while wearing Gucci suits. Scroll through for all of the campaign images, below.