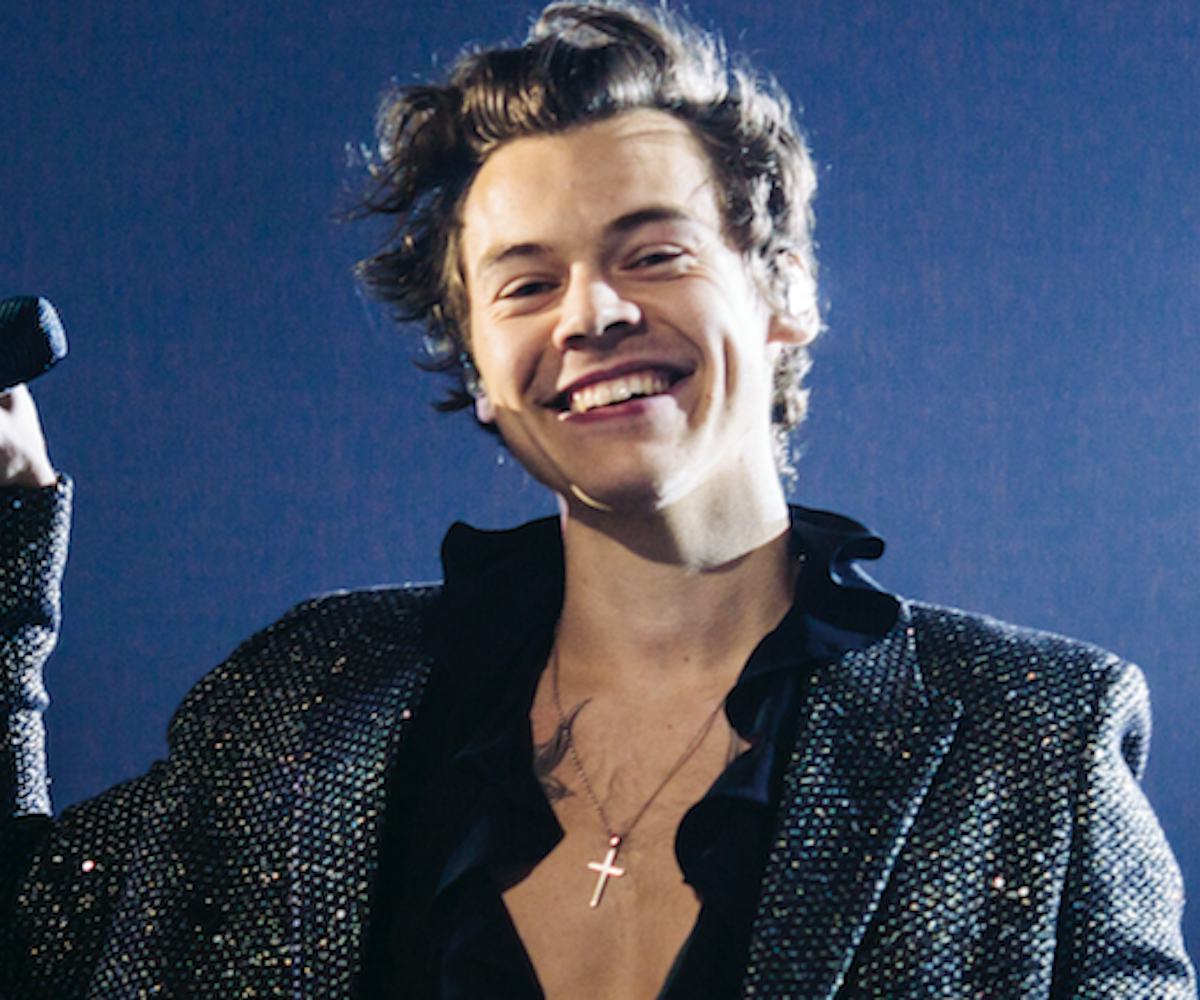 image via getty images
A Harry Styles Sitcom Is Coming To TV
He will also executive produce the series
A sitcom about Harry Styles is coming to the small screen. The former One Direction singer is executive producing a new comedy series for CBS, titled Happy Together, which will focus on a time early in the artist's career when he moved in with his friend, TV producer Ben Winston, and his wife. Winston, who also produced The Late Late Show With James Corden, will be executive producing the series alongside Styles.
Australian actor Felix Mallard will be playing a Harry-inspired pop star named Cooper James, who moves in with his accountant Jake (Damon Wayans Jr.) and wife Claire (Amber Stevens) after being hounded by the paparazzi following his high-profile breakup.
According to a Rolling Stone profile from a year ago, Styles moved out of his home in Cheshire, London, due to it being renovated and asked to stay with Winston and his wife, who lived in the suburbs of London. Styles ended up staying there for almost two years. "Those 20 months were when they went from being on a reality show, X Factor, to being the biggest-selling artists in the world," Winston told the publication then. "That period of time, he was living with us in the most mundane suburban situation. No one ever found out, really. Even when we went out for a meal, it's such a sweet family neighborhood, no one dreamed it was actually him. But he made our house a home. And when he moved out, we were gutted." 
CBS notes that "Although the series is inspired by when Ben and Harry lived together, show is not based on real life experiences and characters."
The show will air on CBS in the fall. See a first look at the series below.