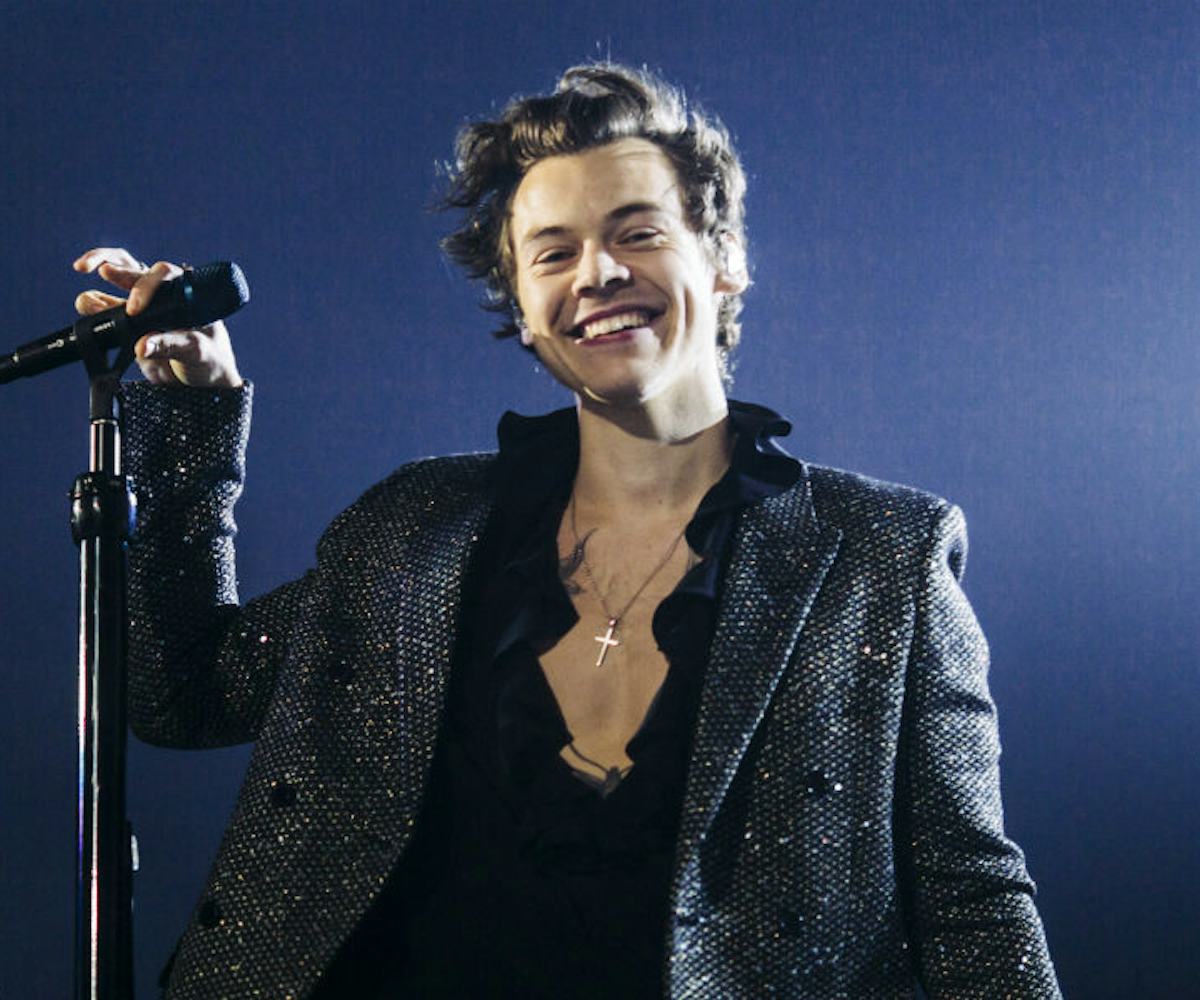 Photo by Handout/Helene Marie Pambrun via Getty Images.
Harry Styles Helped A Fan Come Out To Her Mom
During one of his concerts
We didn't need another reason to adore the charming, ridiculously fashionable Harry Styles, but he's just given us one. Recently, the singer helped a fan come out to her mom during one of his concerts.
Eighteen-year-old Grace attended her 10th Styles concert in San Jose, California. To celebrate, she brought along a sign that read, "I traveled 2,846 miles to be here tonight thank you for 10 incredible shows" on one side and, "I'm gonna come out to my parents because of you!!!" on the other. She wrote on Twitter that she wasn't expecting anything, she just wanted her favorite artist to see it. And, oh, not only did he see the poster, he stopped to read it out loud to the entire arena.
After doing so, he proceeded to have a brief back-and-forth with Grace. He asked what her mom's name is (Tina) and if she was at the concert (no, she was at a hotel nearby), before demanding that the arena be quiet so that he could yell, "Tina, she's gay!" in hopes that she would hear. Because that clearly wasn't enough, he summoned the crowd to join in with him. "Tina says she loves you," he said matter-of-factly. "Congratulations, we're all very happy for you."
Grace wrote a message to Styles on Twitter after the concert, which states, "Thank you so much for creating an environment where I am proud to be who I am. Your continuous support of the LGBTQ+ has helped me come to love myself and feel safe. Thank you for tonight and I can't wait to show Tina (my mom) this video."
Who's got dibs on the "Tina, she's gay" T-shirts?