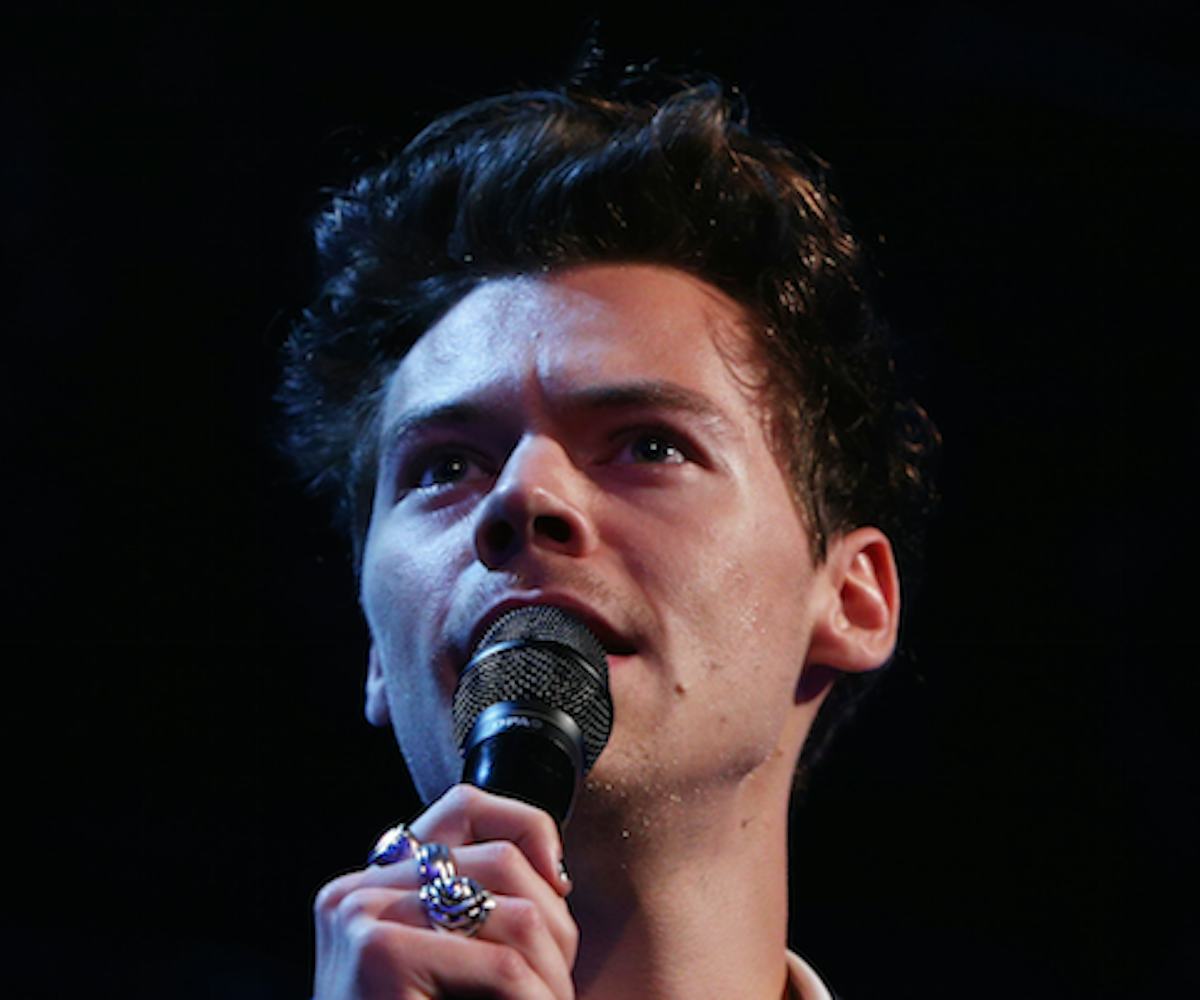 photo by Lisa Maree Williams/getty images
Could Harry Styles Be The Next James Bond?
One of the film's editors certainly thinks so
Ever since Daniel Craig announced his retirement from playing James Bond a year ago, the hunt to find his martini-drinking replacement has been on. And over the past few months, many potential actors, including Idris Elba and Tom Hardy, have reportedly been eyed to take the lead. But now, it seems a new, unexpected prospect may also be in the running to take the role: Harry Styles. 
Turns out, Spectre film editor Lee Smith thinks "Sign of the Times" singer could make an exceptional young Bond after seeing his breakout performance in Christopher Nolan's Dunkirk. He told The Daily Star, "Harry could do it. If they wanted a younger Bond then why not? He has got it." The article also noted that Nolan is in talks for directing the next Bond film and that his direction "could open the door for Harry to play the role after the pair worked together on Dunkirk."
He added:
Harry is really good and he can go all the way. He is an exceptional talent and a complete natural on camera. You would have thought you were dealing with a guy with many years of experience. You would never know that was his first film. I didn't know who Harry was. Of course my daughter explained to me that you don't get any more famous than Harry Styles. But he was really good and a genuinely charismatic fellow. If he wants to act, I cannot imagine he would not have a great future.
If cast, Styles' film wouldn't hit theaters until 2022, three years after Craig's last Bond movie, which will reportedly hit theaters next year. By then, Styles would be 28, and the youngest Bond in history. 
Though nothing has been confirmed and most likely won't be for a long time, we can't help but co-sign the prospect of Styles as Bond if only for his suits. Otherwise, though, we're team Elba (who stole our hearts when he said he thinks that the next James Bond should be a woman) all the way.