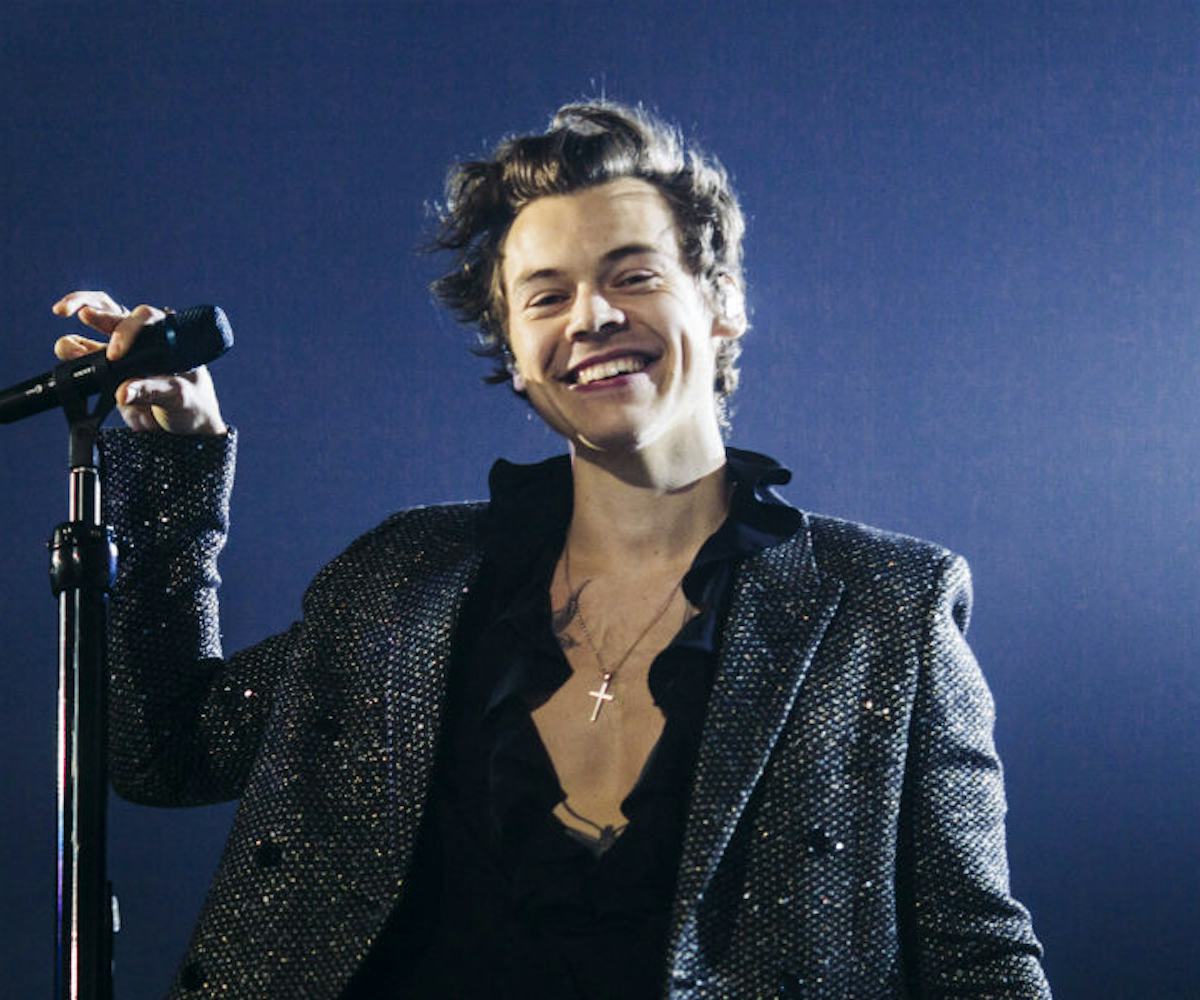 Photo by Handout/Helene Marie Pambrun via Getty Images.
Did Harry Styles Just Come Out As Bisexual On His New Song?
Harry Styles blessed fans by performing two unreleased songs, "Anna," and "Medicine," this week. Since then, tweets have been circulating as to whether or not the former boy band member has dropped hints about his sexuality within the lyrics.
"Medicine" is the specific point of discussion. The lyrics for the song start out with: "Here to take my medicine, here to take my medicine/ Treat you like a gentleman/ Treat you like a gentleman." Later on in the track, he sings: "The boys and girls are here/ I mess 'round a bit/ And I'm okay with it." Listen, we know, there's not much to go off of, but these six short lines have led some fans to speculate that the One Directioner band member is bisexual. "This is the new bi anthem, thank you harry styles," one fan wrote on Twitter. 
Is it though? Styles awkwardly shut down rumors regarding his sexuality back in 2013. At the time, there were whisperings that he might be in a relationship with British DJ Nick Grimshaw. When asked bluntly by British GQ whether or not he's bisexual, Styles responded: "Bisexual? Me? I don't think so. I'm pretty sure I'm not." It's not a definitive no, but it, also, most definitely is not a yes. 
In a more recent 2017 interview with The Sun, he expressed that he's never "felt the need" to label his sexuality, though he admires those who do because he sees it as progression. For him: "I don't feel like it's something I've ever felt like I have to explain about myself." 
At end of the day, it's his prerogative whether or not he wants to label himself as anything. So maybe it's time we stop reading into his lyrics in an attempt to do it for him.