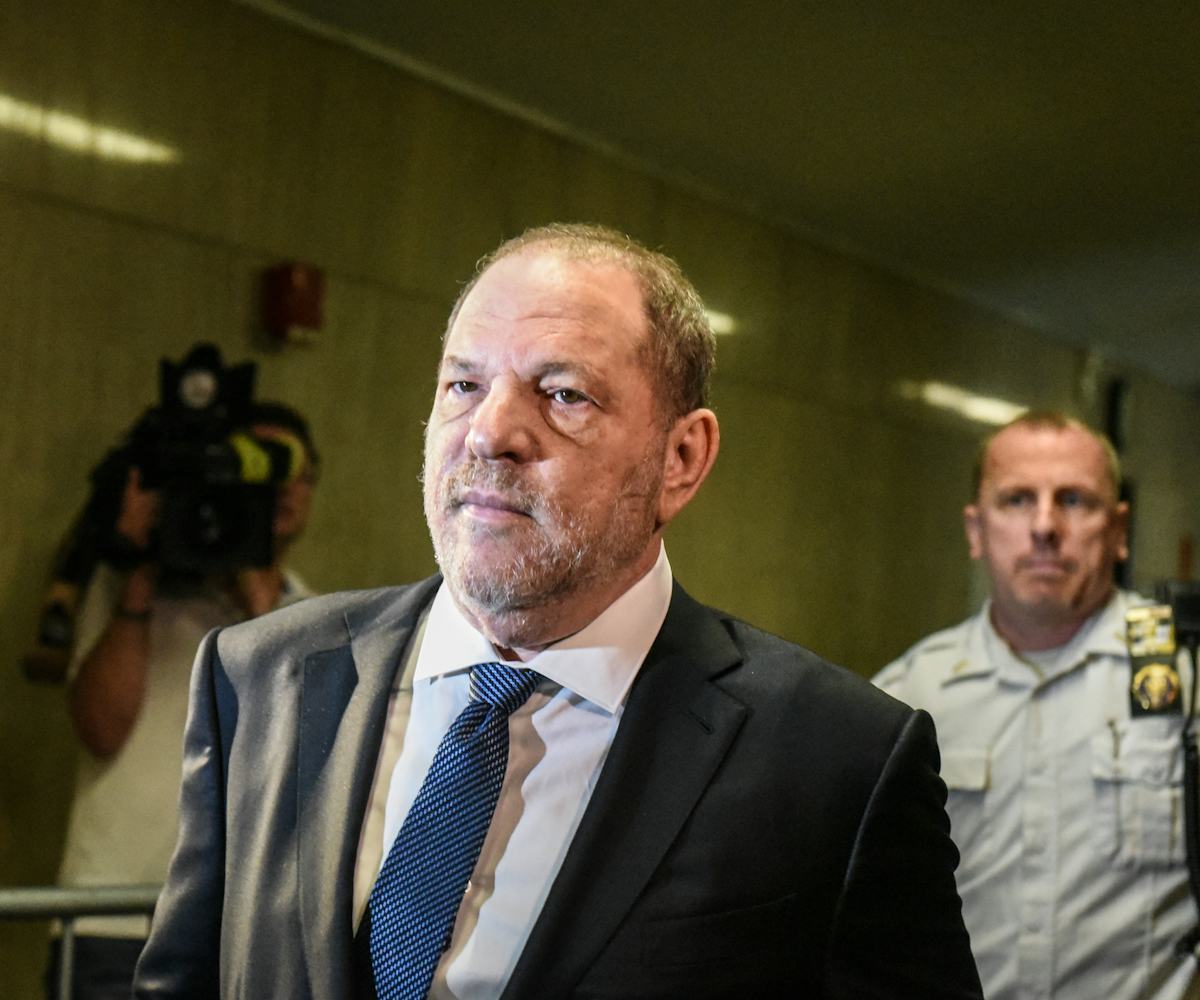 Photo by Stephanie Keith/Getty Images
Harvey Weinstein Allegedly Sexually Assaulted A 16-Year-Old
The facts of this story are graphic in nature. If you're triggered by the contents of this story, please call RAINN's national sexual assault hotline at 800-656-4673 or read about some at-home grounding techniques here.
An anonymous woman has filed a lawsuit against disgraced producer Harvey Weinstein, alleging that he sexually assaulted her in 2002, when she was just 16 years old.
The woman, referred to as Jane Doe in the court papers, said that she was a model and aspiring actress when she met Weinstein at a party held by her modeling agency. She agreed to meet him for a business lunch a few days later, but he took her to his apartment in Manhattan instead. The suit claims that "Weinstein wasted no time in aggressively and threateningly demanding sex." He pressured her into performing a sexual act, knowing that she was a minor. The suit claims that he "took off his pants and forcibly held Jane Doe while taking her hand and making her touch and massage his penis." He was 50 years old.
According to the report, he pressured her into the act by telling her that he was responsible for the careers of other famous actresses. "Weinstein threatened and pressured Jane Doe, saying that he had 'made' the careers of Penelope Cruz and Gwyneth Paltrow, and that neither would be working without him." When she objected to his demands, the suit alleges that Weinstein "became enraged… and refused to let her leave—but eventually relented."
The suit claims that Weinstein continued to pursue her for the next decade, and when she continued to refuse his sexual advances, "ensured she never received work." She says that the continued abuse resulted in depression and "exacerbated her anorexia."
The anonymous woman is the 10th victim to join the class action lawsuit against Weinstein, the Weinstein Company, and Miramax.