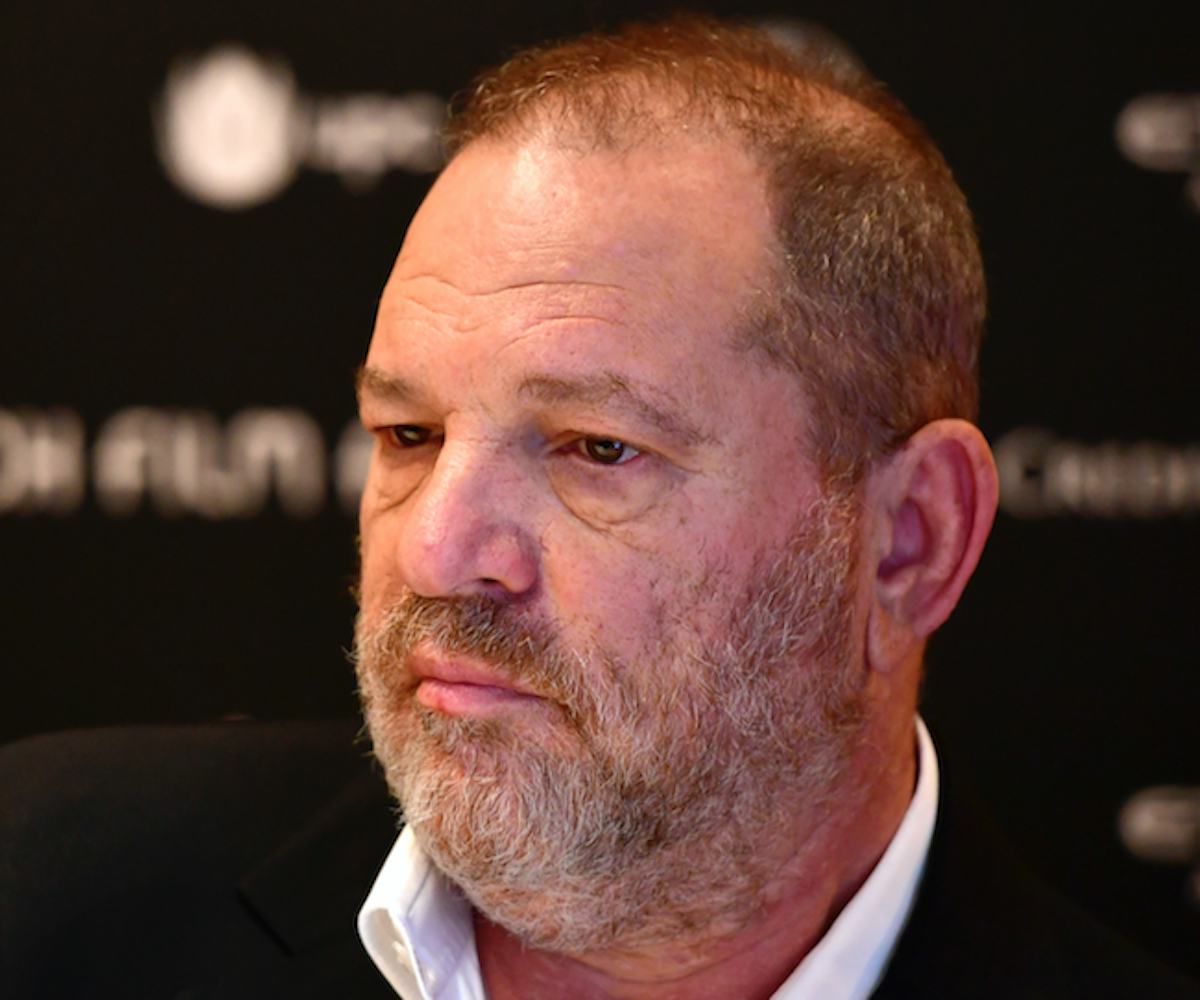 photo by Alexander Koerner/getty images
Harvey Weinstein Will Reportedly Turn Himself In To The NYPD
Update: 9:00am: Harvey Weinstein has turned himself over to New York Police. He is being charged with rape, criminal sex acts, sex abuse, and sexual misconduct charges on two women.
Harvey Weinstein is reportedly planning to turn himself over to New York police tomorrow. According to the New York Daily News, the disgraced Hollywood mogul, who has been accused of sexual assault, sexual harassment, and rape by over 50 women, plans on surrendering to authorities to face sexual assault charges made by Lucia Evans. The report notes that it's unclear whether Weinstein will face charges for other crimes.
Evans told investigators that she met Weinstein back in 2004 when she was an acting college senior at a nightclub. When she went to take a daytime meeting with him at his Miramax office following their encounter, he forced her to perform oral sex on him. She recounted the assault in Ronan Farrow's bombshell profile in The New Yorker, which, in tandem with the first New York Times report by Jodi Kantor and Megan Twohey, exposed decades of sexual assault at the hands of Weinstein. 
"I said, over and over, 'I don't want to do this, stop, don't,'" Evans told The New Yorker last October. "I tried to get away, but maybe I didn't try hard enough. I didn't want to kick him or fight him." Evans concluded that Weinstein overpowered her. Manhattan District Attorney's office and NYPD ended up taking on the case.
The Daily News report cites that the statute of limitations did not apply to Evans' case due to the nature of the allegations. 
Just last month, Bill Cosby was found guilty on three counts of sexual assault, making his case the first major win for the MeToo movement. If Weinstein is convicted, he would be the second.