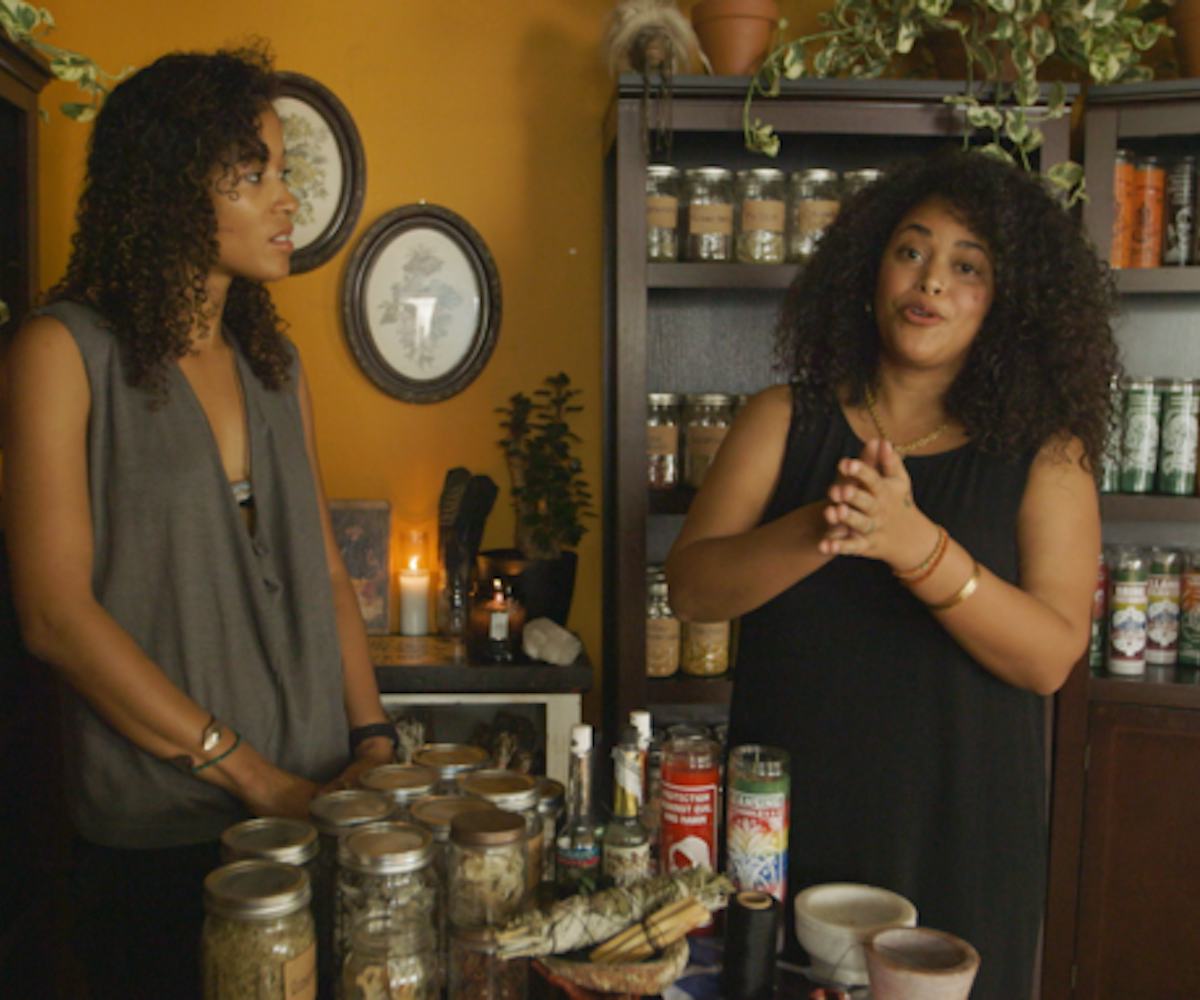 This Practical Magic Specialist Shows Us How To Ward Off Evil Spirits At Home
"You don't want the evil eye to catch your mojo"
It's safe to say that 2017 has been a hell of a year, full of energy both good and bad. Luckily, Haus of Hoodoo founder, hoodoo practitioner and rootworker Jessyka Winston is here to show us how we can incorporate practical magic into our every day lives and ward off evil sprits in the process.
Born in the Caribbean to a family of "religious folks who are good Catholics by day and Occultists and Witches by night," Winston began practicing Witchcraft, as well as other European traditions at just 11 years old. She started out with tarot cards and gave readings to her friends, later gravitating towards Divination as she got older. After high school, she began to lose her faith when a series of unfortunate events disrupted her life. But at the age of 24, she experienced a life-changing transcendental meditation that restored her faith and lead her back on her journey to enlightenment. We had a chance to catch up with the practitioner as she gave NYLON senior video editor, Tina Vaden the run down on how to create your very own gris-gris bag to protect your space.
"This gris-gris bag is going on my door to protect my space," Winston says. "We like to use animal parts, and this is a coyote tooth, which you can use to protect your space, protect your home. You would put some of your DNA, you can pull some hair, you can spit in it. You're going to add some herbs, some oils. You bless it with some Florida water, or some whiskey, and if you have a specific intention as well that you want to write down, you can do it, fold it real tight, and stick it in there."
See what else you'll need to protect your space, below.
Credits:
Produced and directed by: TIna Vaden
Edited: Daniel Huskey
Starring: Jessyka Wintson and Tina Vaden