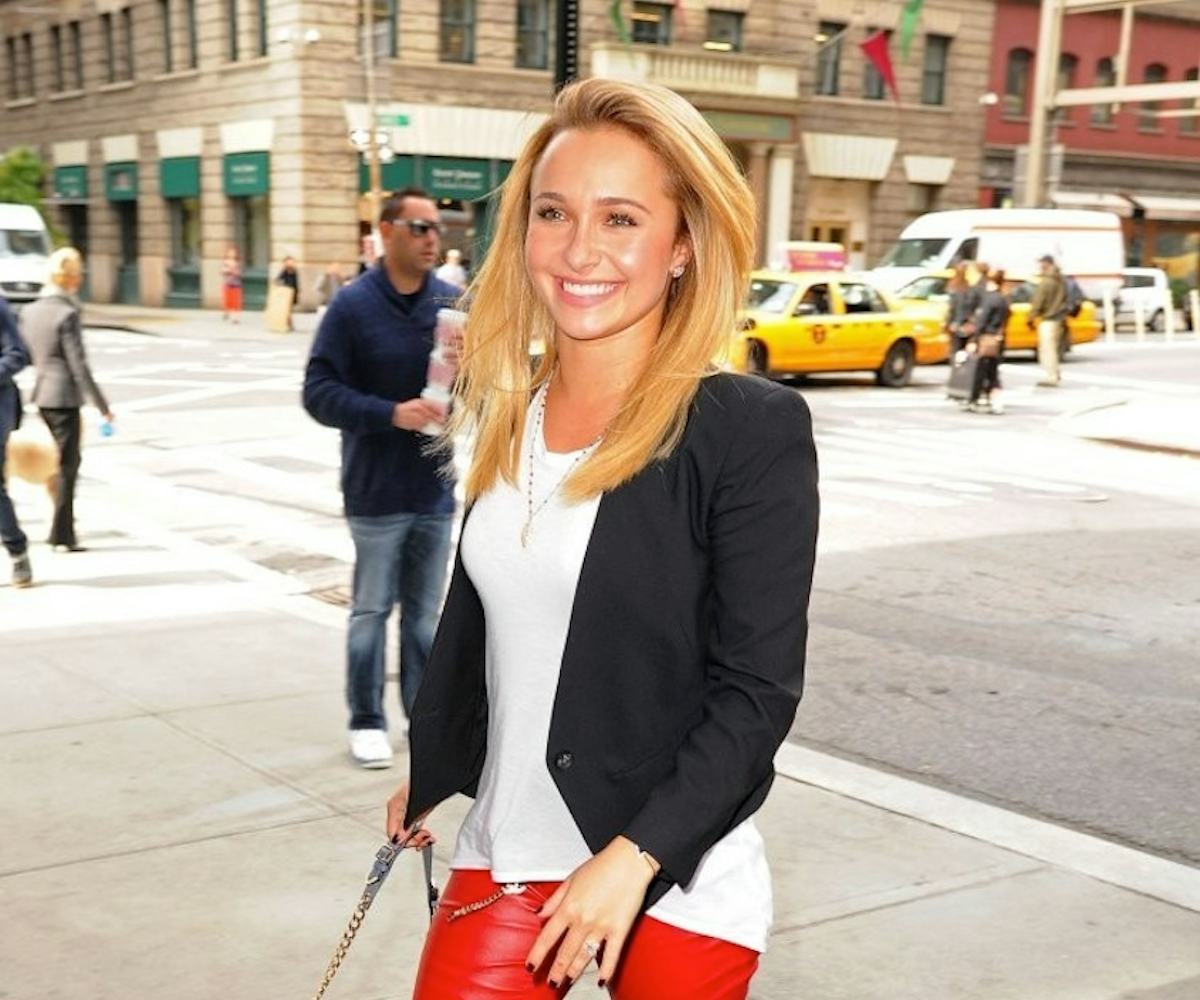 best dressed: hayden panettiere
can't go wrong with red leather pants.
Red leather pants are no easy item to wear, but thankfully we have Hayden Panettiere to show us how.
The Nashville star visited New York City in an outfit we wish we had thought up first: a black tuxedo blazer, white T-shirt, and said red leather pants. She accessorizes with some truly killer black booties and a Rebecca Minkoff purse. The moral of this story is that if you're going to go for it, go all the way. 
We're here to help! Just try out some Saint Laurent skinny pants and a Forever 21 blazer and you'll be well on your way to looking like a badass babe a la Panettiere. 
MUST: Forever 21 Tuxedo Blazer -- $38.40
TRUST: Rebecca Minkoff Mini Five Zip Bag -- $195