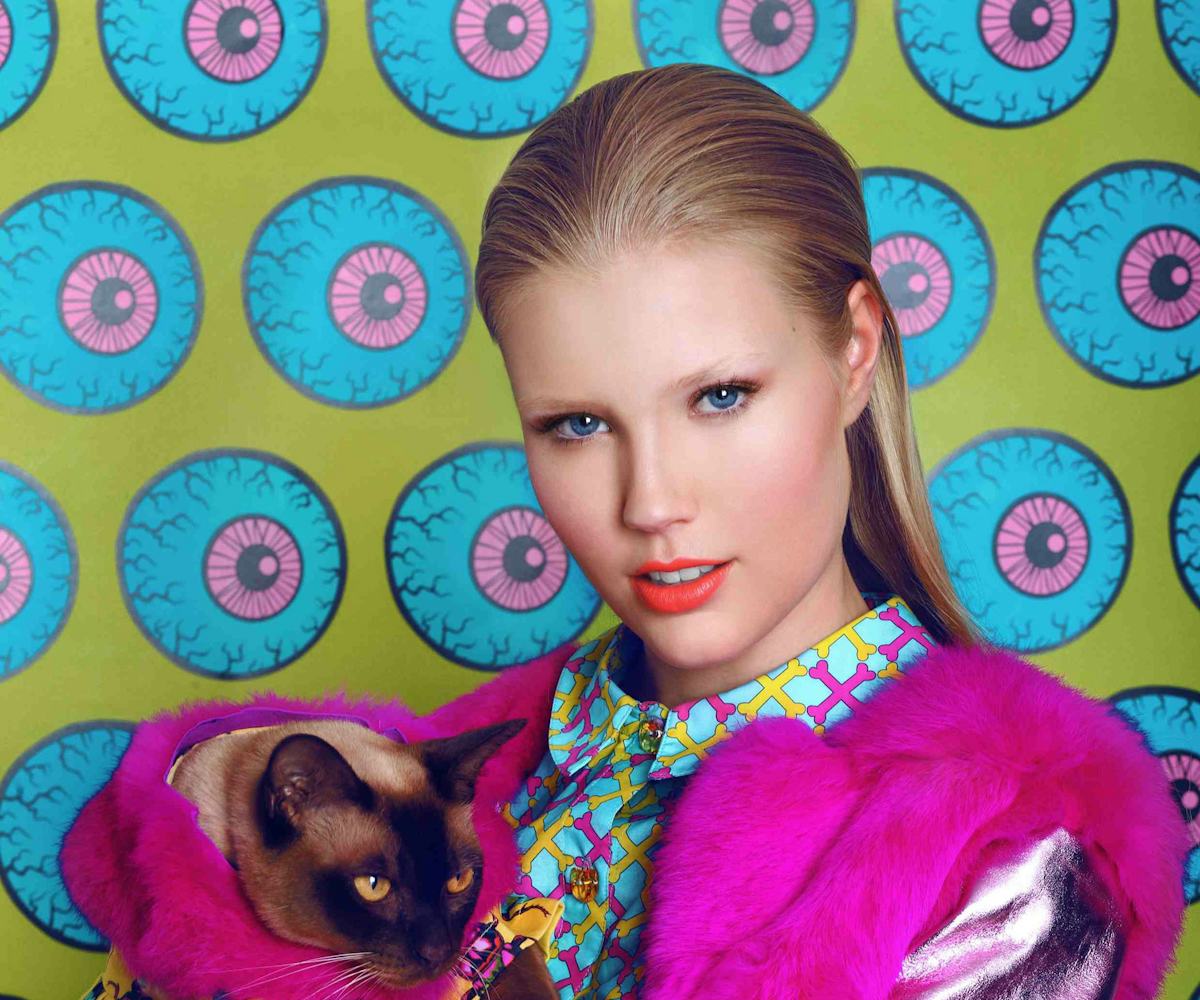 lookbook: hayley elsaesser
"Creepy crawly cuties" is how Australian designer Hayley Elsaesser describes her trans-seasonal collection of fluffy, neon, and printed pieces. With enough tarantula prints to make Spiderman jealous and a cute Empire Records-style blue sweater fit for Bat Girl, this collection is for spooky superheroes not afraid of a strange print. (Like eyeballs, say.)
Elsaesser explained her motives for the collection as bringing together unexpected pairings; "I approached the collection with the idea of bringing opposite ideas together to create a really vibrant, cohesive range. When I design, my main priority is to have fun so I explored a world of creepy crazy things and mixed it up with a bright, girly color scheme."
Don't expect the designer to segue into basics anytime soon either, her dedication to over-the-top styles is just innate. "I couldn't do a neutral collection if I tried," Elsaesser admits, "I think I may have been a flamboyant, drag queen in a past life."
As if kooky patterns and a neon pink faux fur bomber weren't enough to make you throw out your basics and invest in a wild wardrobe, Elsaesser also created matching looks for a friend's cat, Heathcliff. "Heathcliff was amazing and was actually falling asleep during the shoot. I think the adoration from all the girls on set really tired him out," Elsaesser said. "He just so happens to be a boy cat, but he rocks those dresses better than any girl cat could." Cross-dressing cats are where it's at, clearly.
The collection's official title is "Candy Coated Voodoo" if you need any further proof that Elsaesser's designs are mystical, magically magnificent. All the pieces are also available on Elsaesser's e-shop now too, so you really have no excuse not to get decked out in spider gear.