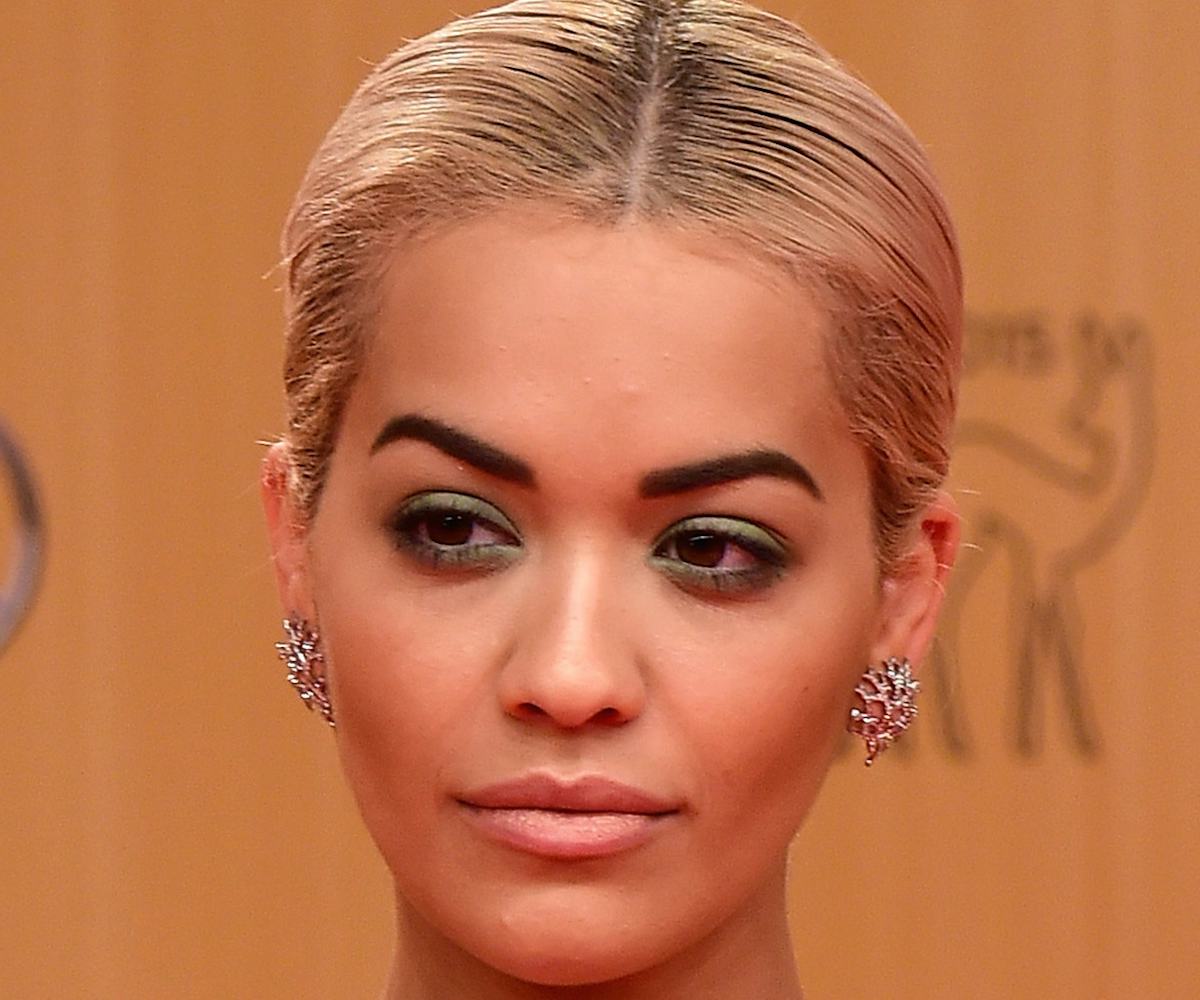 Photo by Alexander Koerner/Getty Images
Rita Ora Has Apologized For Her Song "Girls"
"I don't need to drink wine to kiss girls; I've loved women my entire life"
Following the release of Rita Ora's new star-studded song, "Girls," last Friday, Hayley Kiyoko and Kehlani have taken to social media to share their thoughts.
Throughout the track, Ora, Charli XCX, Cardi B, and Bebe Rexha use female pronouns in reference to their sexual desires and fantasies. A move that Ora dubbed a "real genderfluid freedom," she went on to tell People that she hoped it would be a "bisexual anthem."
"It really represents freedom and the chance to be what you want to be—and there being no judgment and just living your life as you want to live it," she said, before admitting it was inspired by Katy Perry's "I Kissed a Girl." When asked by People if she considered herself bisexual or fluid, Ora responded, "If people look at it like that, it's very narrow-minded, and I don't think that's what this record is. I don't think that that even matters."
However, not everyone was impressed with Ora's new offering. In a statement posted to her Twitter, Kiyoko wrote, "There is a new song that came out today featuring a handful of well-known pop artists that has me overwhelmed with thoughts."
While Kiyoko began by saying she supports artists "opening up more" about their sexual identities, "every so often there come certain songs with messaging that is just downright tone-deaf, which does more harm than good for the LGBTQ+ community." 
"A song like ["Girls"] just fuels the male gaze while marginalizing the idea of women loving women," Kiyoko wrote before citing the song's chorus. "I don't need to drink wine to kiss girls; I've loved women my entire life. This type of message is dangerous because it completely belittles and invalidates the very pure feelings of an entire community." She concludes, "We can and should do better." 
Kehlani also tweeted out her thoughts about the song, writing that, while she supports every artist on the song, the song was ultimately something she didn't agreed with.
"Hate to be THAT guy but there were many awkward slurs, quotes, and moments that were like 'word? word,'" she wrote in one tweet before continuing. "Don't make this personal. i have an incredible song out with one of the artists, and would love to work with the other three as well. & have met them all and respect them. there. were. harmful. lyrics. period." 
UPDATE 5/14/18, 12:15 p.m.: Rita Ora has just issued an apology via her Twitter for unintentionally causing "harm to other LGBTQ+ people or anyone."
"Girls was written to represent my truth and is an accurate account of a very real and honest experience in my life. I have had romantic relationships with women and men throughout my life and this is my personal journey. I am sorry how I expressed myself in my song has hurt anyone," Ora wrote. She continued, "Looking forward, I hope that continuing to express myself through my art will empower my fans to feel as proud of themselves as I'm learning to feel about who I am." Read her entire statement below.